The use of fishers' Local Ecological Knowledge to reconstruct fish behavioural traits and fishers' perception of conservation relevance of elasmobranchs in the Mediterranean Sea
---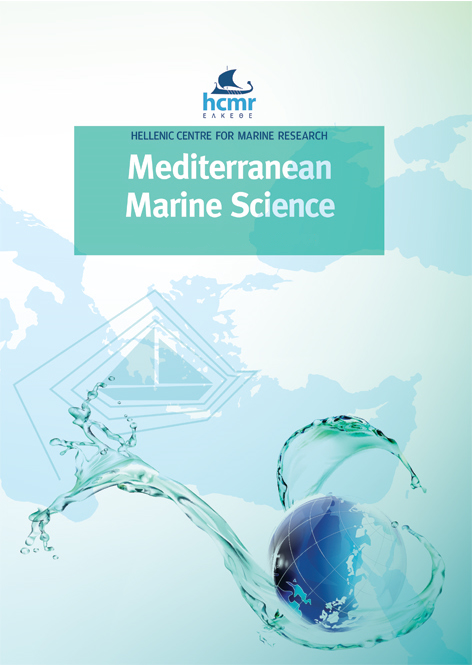 Published: Οκτ 14, 2021
Keywords:
Fishery space use aggregations migration management shark ray.
Abstract
The Mediterranean Sea has a long-lasting history of fishery exploitation that, together with other anthropogenic impacts, has led to declines in several marine organisms. In particular, elasmobranch populations have been severely impacted, with drastic decreases in abundance and species diversity. Based on their experience, fishers can provide information on marine species occurrence, abundance and behavioural traits on a long-term scale, therefore contributing to research on the poorly studied biological aspects of elusive or rare elasmobranch species. In this study, for the first time, the use of the Local Ecological Knowledge (LEK) of fishers was applied to study the behavioural traits of sharks, rays and skates in 12 FAO-GFCM geographical sub-areas (GSAs) of the Mediterranean Sea. This study found both new insight and proved the reliability of LEK-based catch seasonality, reflecting seasonal movements, by comparing LEK-based findings and available literature on five elasmobranch taxa (Mustelus spp., Squalus acanthias, Raja spp., Myliobatis aquila and Scyliorhinus stellaris) in the Adriatic Sea and 7 taxa (Mustelus spp., Raja spp., Prionace glauca, Scyliorhinus canicula, Torpedo spp., Pteroplatytrygon violacea and Isurus oxyrinchus) in the remaining Mediterranean GSAs. In addition, LEK provided new insights into a novel comprehensive representation of species aggregations (Mustelus spp., S. acanthias, M. aquila and S. canicula) in the sampled GSAs and supplied the first descriptions of the size, number of individuals and sex composition of the aggregations. When the limits and shortcomings of LEK-based research are considered, this methodology can be a complementary and cost-effective tool used to study elasmobranchs in either a data-poor scenario or a scenario in which a baseline is missing. LEK can also be useful for the evaluation and inclusion of fishers' perceptions on bottom-up management and to provide important evidence for conservation plans.
Article Details
How to Cite

BARBATO, M., BARRÍA, C., BELLODI, A., BONANOMI, S., BORME, D., ĆETKOVIĆ, I., COLLOCA, F., COLMENERO, A. I., CROCETTA, F., De CARLO, F., DEMİR, E., Di LORENZO, M., FOLLESA, M. C., GARIBALDI, F., GIGLIO, G., GIOVOS, I., GUERRIERO, G., HENTATI, O., KSIBI, M., KRUSCHEL, C., LANTERI, L., LEONETTI, F. L., LIGAS, A., MADONNA, A., MATIĆ SKOKO, S., MIMICA, R., MOUTOPOULOS, D. K., MULAS, A., NERLOVIĆ, V., PEŠIĆ, A., PORCU, C., RIGINELLA, E., SPERONE, E., TSOUKNIDAS, K., TUNÇER, S., VRDOLJAK, D., & MAZZOLDI, C. (2021). The use of fishers' Local Ecological Knowledge to reconstruct fish behavioural traits and fishers' perception of conservation relevance of elasmobranchs in the Mediterranean Sea. Mediterranean Marine Science, 22(3), 603–622. https://doi.org/10.12681/mms.25306
Authors who publish with this journal agree to the following terms:
Authors retain copyright and grant the journal right of first publication with the work simultaneously licensed under a Creative Commons

Attribution Non-Commercial

License that allows others to share the work with an acknowledgement of the work's authorship and initial publication in this journal.
Authors are able to enter into separate, additional contractual arrangements for the non-exclusive distribution of the journal's published version of the work (e.g. post it to an institutional repository or publish it in a book), with an acknowledgement of its initial publication in this journal.
Authors are permitted and encouraged to post their work online (preferably in institutional repositories or on their website) prior to and during the submission process, as it can lead to productive exchanges, as well as earlier and greater citation of published work (See The Effect of Open Access).
Downloads
Download data is not yet available.