Grotesque Metamorphoses and Creative Practices in Jan Svankmajer
---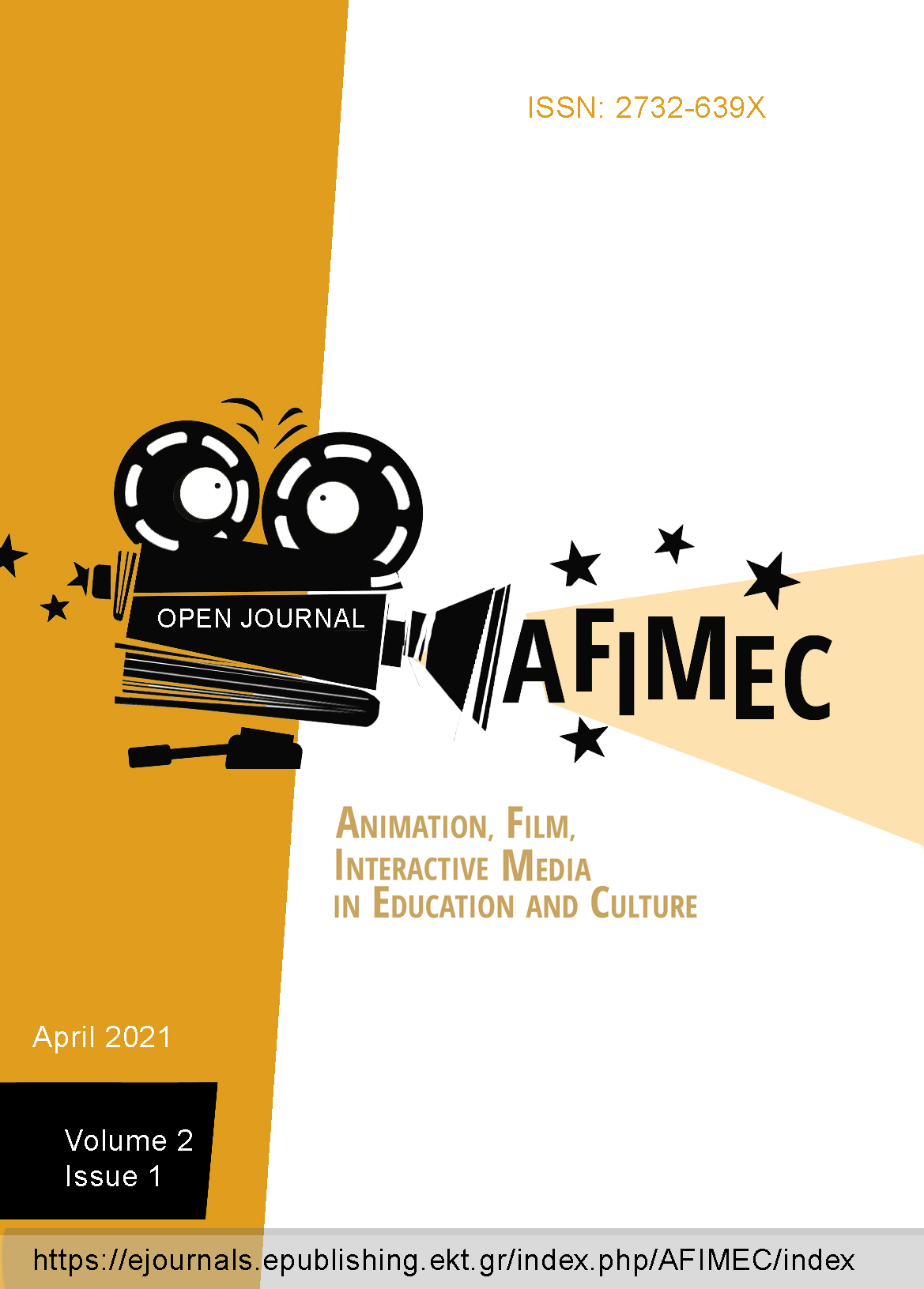 Published: Jun 4, 2021
Keywords:
Jan Svankmajer grotesque aesthetics Kayser Bakhtin stop motion animation hybrids
Abstract
This paper explores stop motion puppetry films through the lens of the grotesque, to see how this aesthetic category helps in understanding the medium and its appeals. Noel Carroll describes the grotesque as, a "departure from the ordinary" whereas Wolfgang Kayser tries to explain its nature as that of an "estranged world". The animated works of pioneering filmmaker Jan Svankmajer have been pivotal when it comes to visual manifestations of hybrid forms and the formation of illusory supernatural life by merging objects of animate and inanimate simulacra. I will discuss in which ways the grotesque is portrayed in Svankmajer's films by examining manifestations of grotesque in the bodies of the puppets as well as in the filmmaker's creative process. When going into a more in-depth analysis, Mikhail Bakhtin's concept of the 'grotesque body' and its relationship to the earth as an unfinished metamorphosis of existence and Wolfgang Kayser's writings on the grotesque as an alienated world created through the practices of the artist will also be used to identify how Svankmajer mixes and alters the biological and ontological categories of everyday objects.
Article Details
How to Cite

Zhonga, I. (2021). Grotesque Metamorphoses and Creative Practices in Jan Svankmajer. Open Journal of Animation, Film and Interactive Media in Education and Culture [AFIMinEC], 2(1). https://doi.org/10.12681/afiinmec.26406
Οι Συγγραφείς που δημοσιεύουν εργασίες τους σε αυτό το περιοδικό συμφωνούν στους παρακάτω όρους:
Οι Συγγραφείς διατηρούν τα Πνευματικά Δικαιώματα και χορηγούν στο περιοδικό το δικαίωμα της πρώτης δημοσίευσης ενώ ταυτόχρονα τα πνευματικά δικαιώματα της εργασίας προστατεύονται σύμφωνα με την Creative Commons Attribution License που επιτρέπει σε τρίτους - αποδέκτες της άδειας να χρησιμοποιούν την εργασία όπως θέλουν με την προϋπόθεση της διατήρησης των διατυπώσεων που προβλέπονται στην άδεια σχετικά με την αναφορά στον αρχικό δημιουργό και την αρχική δημοσίευση σε αυτό το περιοδικό.
Οι Συγγραφείς μπορούν να συνάπτουν ξεχωριστές, και πρόσθετες συμβάσεις και συμφωνίες για την μη αποκλειστική διανομή της εργασίας όπως δημοσιεύτηκε στο περιοδικό αυτό (π.χ. κατάθεση σε ένα ακαδημαϊκό καταθετήριο ή δημοσίευση σε ένα βιβλίο), με την προϋπόθεση της αναγνώρισης και την αναφοράς της πρώτης δημοσίευσης σε αυτό το περιοδικό.
                 c. Το περιοδικό επιτρέπει και ενθαρρύνει τους Συγγραφείς          να    καταθέτουν τις εργασίες τους μέσω διαδικτύου (π.χ. σε ένα ακαδημαϊκό καταθετήριο ή στους προσωπικές τους ιστοσελίδες) πριν και μετά από τις διαδικασίες της δημοσίευσης, καθώς αυτό μπορεί να οδηγήσει σε παραγωγική ανταλλαγή ιδεών και σκέψεων καθώς επίσης και σε γρηγορότερη και μεγαλύτερη χρήση και ευρετηρίαση της δημοσιευμένης εργασίας (See
The Effect of Open Access
).
Downloads
Download data is not yet available.
References
Bakhtin, M. M. (1984). Rabelais and His World. Bloomington: Indiana University Press.
Bendazzi, G. (1994). Cartoons: One Hundred Years of Cinema Animation. London: John Libbey & Company Limited.
Carroll, L. (1865). Alice's Adventures in Wonderland. MacMillan.
Carroll, N. (2013). Minerva's Night Out: Philosophy, Pop Culture, and Moving Pictures. Malden, MA: Wiley-Blackwell.
Gasek, T. (2012). Frame-by-Frame Stop Motion: The guide to non-traditional animation techniques. Oxford: Focal Press.
Harpham, G. G. (2006). On the Grotesque: Strategies of Contradiction in Art and Literature ([2nd ed.], Ser. Critical studies in the humanities). Aurora, Colo.: Davies Group.
Holloway, R. (1987). Z for Zagreb. London: Tantivy Press.
Holman, B. L. (1975). Puppet Animation in the Cinema: History and Technique. New Jersey: Barnes and Co.
Kayser, W., & Weisstein, U. (1963). The Grotesque in Art and Literature. New York, N.Y: McGraw-Hill.
Méliés, G. (Director). (1902). A trip to the moon [Film]. Pathe.
Nelson, V. (2001). The Secret Life of Puppets. London: Harvard University Press.
Švankmajer, J. (Director). (1983). Dimension of Dialogue. [Film]. Krátký film Praha.
Švankmajer, J. (Director). (1988). Something from Alice. [Film]. Krátký film Praha.
Švankmajer, J. (Director). (1989). Darkness, Light, Darkness. [Film]. Krátký film Praha.
Thomas, F., & Johnston, O (1995). The illusion of life: Disney animation. New York: Hyperion.
Thomson, Philip J. (1972). The Grotesque. London: Routledge.
Wells, P. (1998). Understanding Animation. London: Routledge.