THE EVOLUTION OF THE GRAPHICAL USER INTERFACE: FROM SKEUOMORPHISM TO MATERIAL DESIGN
---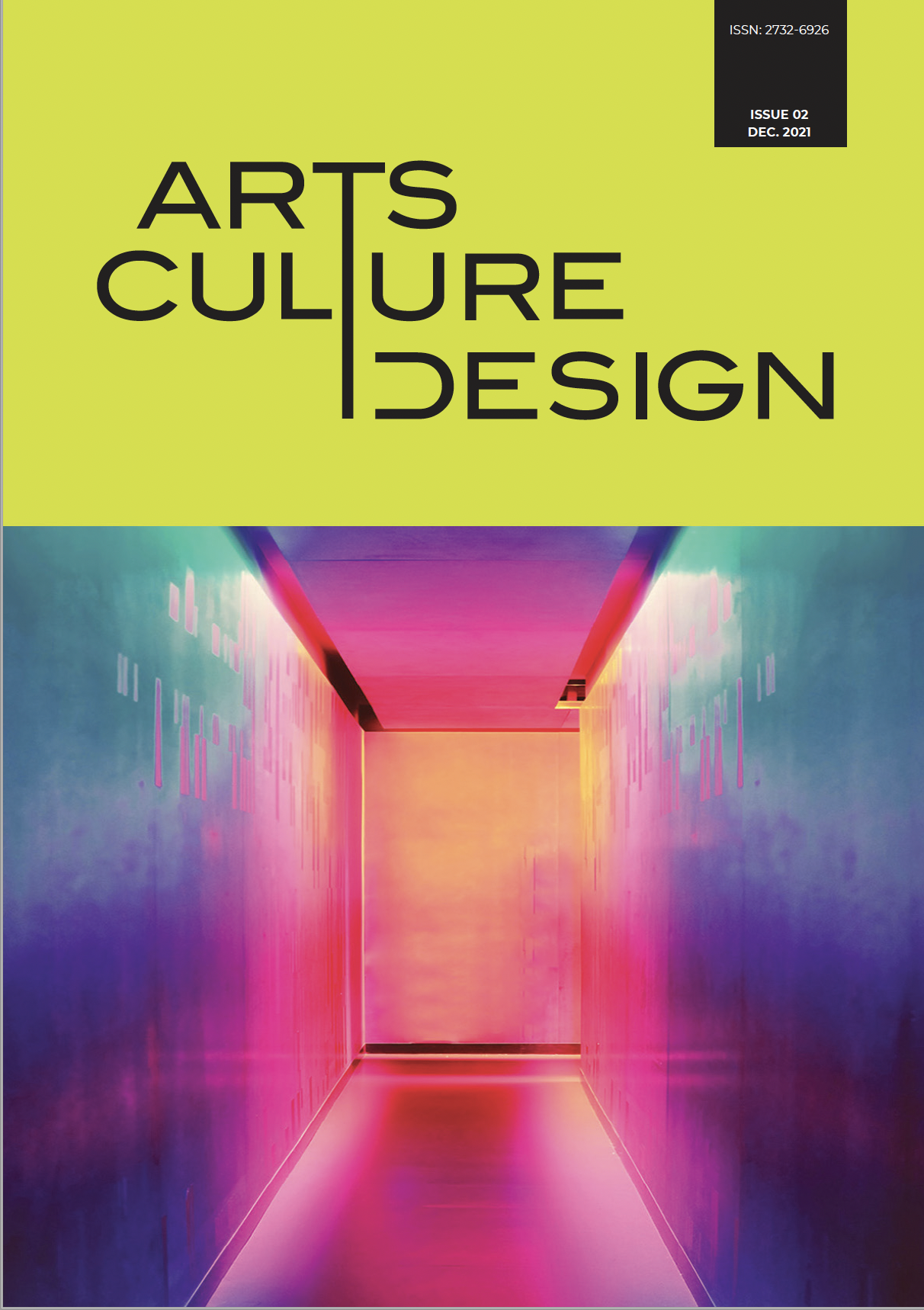 Abstract
Graphical user interfaces are an evolution of the command line user interfaces of the past. Graphical user interfaces allow users to interact with devices while using the metaphor of a desktop surface. As technology evolved, user interfaces became more elaborate, going through various design phases such as skeuomorphism and modern, flat design. User interfaces have become more simplified and use fewer non-essential design elements. This also allows for easier cross-platform development.  Due to the widespread adoption of technology, clear user interfaces that put usability first, have and will become very important in the years to come. We present the very beginnings of the GUI, its evolution through the years and finally focus on modern graphical user interfaces while also going over various problems
Article Details
How to Cite

Gatsou, C., & Farrington, J. S. (2022). THE EVOLUTION OF THE GRAPHICAL USER INTERFACE: FROM SKEUOMORPHISM TO MATERIAL DESIGN. Design/Arts/Culture, 2. https://doi.org/10.12681/dac.27466
The copyright for articles in this journal is retained by the author(s), with first publication rights granted to the journal. By virtue of their appearance in this open access journal, articles are free to use (with the exception of the non-granted right to make derivative works) with proper attribution for non-commercial uses (licence Creative Commons 4.0). EKT/NHRF retains the worldwide right to reproduce, display, distribute, and use articles published in DAC in all formats and media, either separately or as part of collective works for the full term of copyright. This includes but is not limited to the right to publish articles in an issue of the Journal, copy and distribute individual reprints of the articles, authorize reproduction of articles in their entirety in another EKT/NHRF publication, and authorize reproduction and distribution of articles or abstracts thereof by means of computerized retrieval systems.
DAC journal considers all submitted artwork on the condition author(s) confirm that third-party intellectual property rights are not violated in any way.
Author(s) are responsible for securing permissions to publish copyrighted material, such as photographs and other artwork and for paying any fees involved. Production of an article will not begin until the editor has received all relevant permissions.
The copyright for published articles in Design | Arts | Culture is retained by the author(s). By virtue of their appearance in this open access journal, articles can be used freely, with proper attribution, for educational and other non-commercial purposes.
Downloads
Download data is not yet available.