Readymade-image-sentence: protest aesthetics in a time of democracy post-1989
---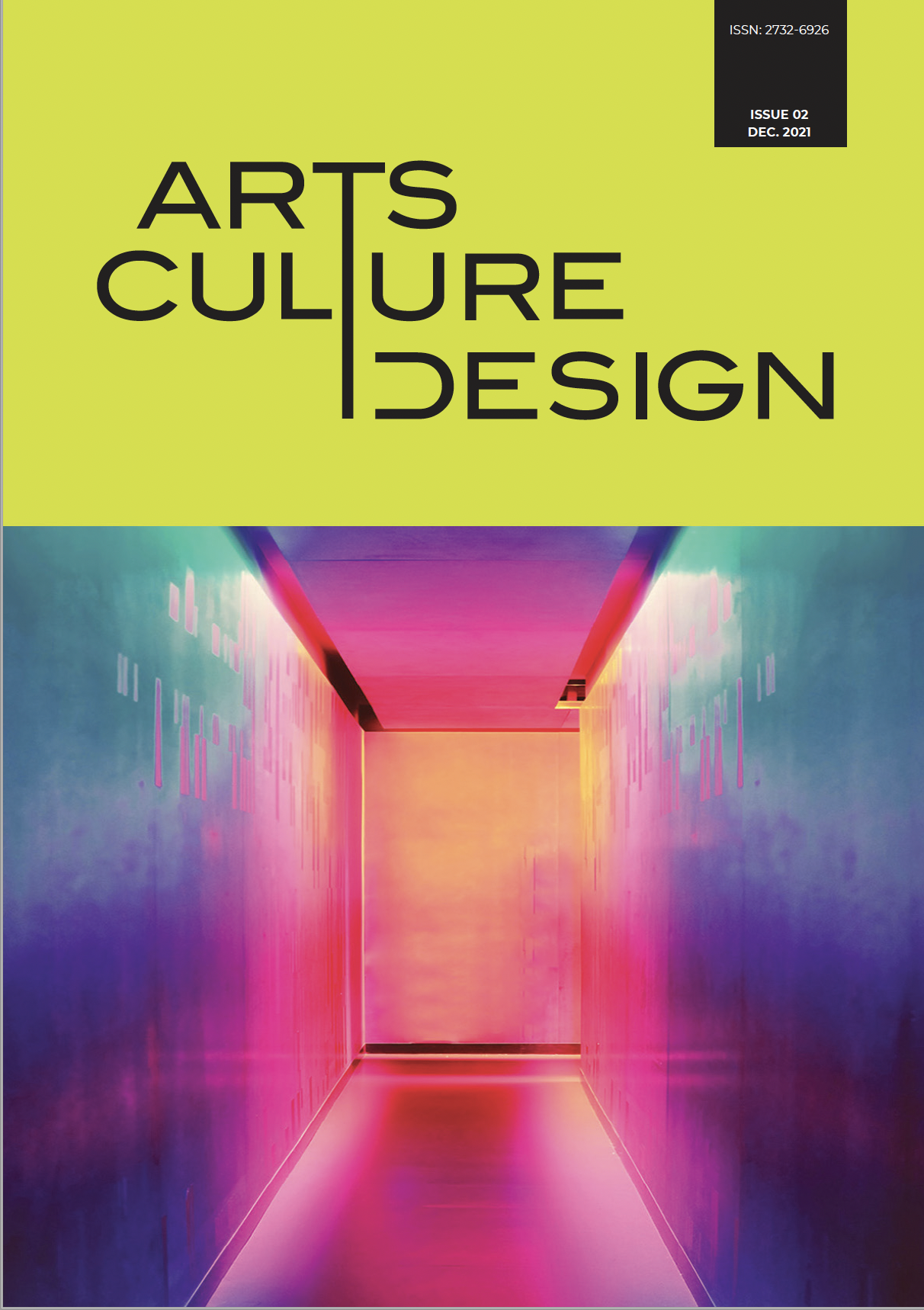 Published: Jan 16, 2022
Keywords:
aesthetics protest city North-South East-West
Abstract
ABSTRACT
Jacques Rancière perceives the image as what is sayable and visible and 20C film montage as an Image-sentence: the closest proximity of parallel realities (Rancière 2007). Prohibited from public view, Marcel Duchamp's 1917 Readymade revolution is re-membered in a photographic image: a fountain-urinal. On the mourning after WWII, George Orwell noted readymade-sentences of what could(n't) be said (Duchamp 1997). Captured by Rene Magritte, the treachery of a painted-word-image-thought, could have been a film about what it wasn't (Flavia, 2014). About now, Walter Benjamin saw an optical unconscious in the photograph miraculously inverting the awe of culture and nature. (Benjamin 2004) After 1989, Bruno Latour held this modern Constitution as equally anti-modern (before ever having been modern) and postmodern, after which there would be nothing, except the digital image (Latour 1993). Before this, Situationist International and Fluxus showed life as the other side art. Keep your coins, I want change, read millennial graffiti's signature anonymity . With no True North, this portfolio-essay presents an Image of protest aesthetics in a time of democracy post-1989. Before, from a North in the South; after from southern hemisphere parallels; in-between from a South in the North. Overarching is a Pacific mirror. Each readymade-image-sentence has four cartoons and four, 200-word max. abstract captions.
Keywords –  aesthetics, protest, city, North-South, East-West
Article Details
How to Cite

McInneny, A. (2022). Readymade-image-sentence: protest aesthetics in a time of democracy post-1989. Design/Arts/Culture, 2. https://doi.org/10.12681/dac.27489
Section
Artwork/Portfolio
The copyright for articles in this journal is retained by the author(s), with first publication rights granted to the journal. By virtue of their appearance in this open access journal, articles are free to use (with the exception of the non-granted right to make derivative works) with proper attribution for non-commercial uses (licence Creative Commons 4.0). EKT/NHRF retains the worldwide right to reproduce, display, distribute, and use articles published in DAC in all formats and media, either separately or as part of collective works for the full term of copyright. This includes but is not limited to the right to publish articles in an issue of the Journal, copy and distribute individual reprints of the articles, authorize reproduction of articles in their entirety in another EKT/NHRF publication, and authorize reproduction and distribution of articles or abstracts thereof by means of computerized retrieval systems.
DAC journal considers all submitted artwork on the condition author(s) confirm that third-party intellectual property rights are not violated in any way.
Author(s) are responsible for securing permissions to publish copyrighted material, such as photographs and other artwork and for paying any fees involved. Production of an article will not begin until the editor has received all relevant permissions.
The copyright for published articles in Design | Arts | Culture is retained by the author(s). By virtue of their appearance in this open access journal, articles can be used freely, with proper attribution, for educational and other non-commercial purposes.
Downloads
Download data is not yet available.
References
Allende, M., Bartlau, C., Illanes, C., Bustamante, J., del Piano, G., & Quelempán, C. (2014). Trabajo en utopía.
Ampuero, R. (2012). Nuestros años verde olivo: Penguin Random House Grupo Editorial Chile.
Annear, R. (2005). A city lost & found: Whelan the Wrecker's Melbourne. Black Inc.
Atisba Monitor. (2019). Estallido Social: impactos eje Alameda Providencia. Retrieved from Santiago:
http://www.atisba.cl/
Benjamin, W., Ferris, D. S., Press, C. U., & S, F. D. (2004). The Cambridge Companion to Walter Benjamin: Cambridge University Press.
Conceição, P. (2019). Briefing note for countries on the 2019. Human Development Report: Chile. In UNDP (Ed.), Human Development Report 2019. Beyond income, beyond averages, beyond today: Inequalities in human development in the 21st century.
Coxsedge J (1986) Thank God for the Revolution: A Journal Through Central America. Pluto Press
Davison, G. (1978). The rise and fall of marvellous Melbourne: Melbourne University Press.
Dovey, K. (2005). Fluid city : transforming Melbourne's urban waterfront. Sydney: University of New South Wales Press.
Delgado, F (2019). Nuevos incidentes con molotov en el Instituto Nacional: encapuchado quedó envuelto en llamas. Retrieved from
Duchamp, M., Hamilton, R., & Hamilton, G. H. (1976). The Bride Stripped Bare by Her Bachelors, Even: A Typographic Version by Richard Hamilton of Marcel Duchamp's Green Box: Edition Hansjorg Mayer
Esparza, M. (2009). State Violence and Genocide in Latin America: The Cold War Years: Taylor & Francis.
Editors, P. (2017). Graphic: 500 Designs that Matter: Phaidon Press.
El Mercurio (1972) Page 25, 14 April 1972, Advertorial by Chilean Chamber of Construction.
Flavia C (2014) Of Bridges and Borders Volume II. Jrp editions
Hopenhayn, D (2020). Sol Serrano: "Si vamos a juzgar todo el pasado con los criterios morales del presente, habrá que borrar la historia completa" Retrieved from:
Hoy, D. C. (2012). The Time of Our Lives: A Critical History of Temporality: MIT Press.
Keller N (1992) Central America Lonely Planet Central America on a Shoestring. Lonely Planet
Latour, B. (1993). We Have Never Been Modern: Harvester Wheatsheaf
Leighton, P (2015). The Celebration: Violence and Consent in the First Anniversary of the Chilean Coup. Cambridge Scholar Publishing
Leighton, P. López P (2015). 40 Years are Nothing: History and memory of the 1973 coups d'état in Uruguay and Chile. Cambridge Scholars publishing.
Mosquera, G., & Berríos, M. (2006). Copiar el edén: arte reciente en Chile: Puro Chile.
Nelly Richard, Arte Y Política 2005-2015: Proyectos Curatoriales, Textos Críticos Y Documentación De Obras (Ediciones Metales Pesados, 2018)
Neustadt, R (2001) . Cada Día: La Creación De Un Arte Social. Santiago, Chile: Cuarto Propio.
Stratton D (1990) The Avocado Plantation: Boom and Bust in the Australian Film Industry. Pan Macmillan Australia
Nietzsche F (1882) The Gay Science.
Peña, C (2020). Pensar El Malestar: La Crisis De Octubre Y La Cuestión Constitucional. TAURUS.
Rancière, J., & Elliott, G. (2007). The Future of the Image: Verso.
Richard, (2018) Arte Y Política 2005-2015: Proyectos Curatoriales, Textos Críticos Y Documentación De Obras. Ediciones Metales Pesados.
Rundell, G. D., Swinburne Institute of Technology. Dept. of, S., & Political, S. (1984). Urban Protest and Social Theory: A Study of Anti-freeway Protest in Melbourne: Swinburne Institute of Technology.
Subirats E (2005) Postmodern Modernity, or the Transition as Spectacle. Knowledge Bank Ohio State University
Virilio, P., & Degener, M. (2006). Negative horizon: an essay in dromoscopy: Continuum International Publishing Group, Incorporated.