A STUDY OF EXPERIENTIAL ARCHEOLOGY OF A POEM BY FERNANDO PESSOA
---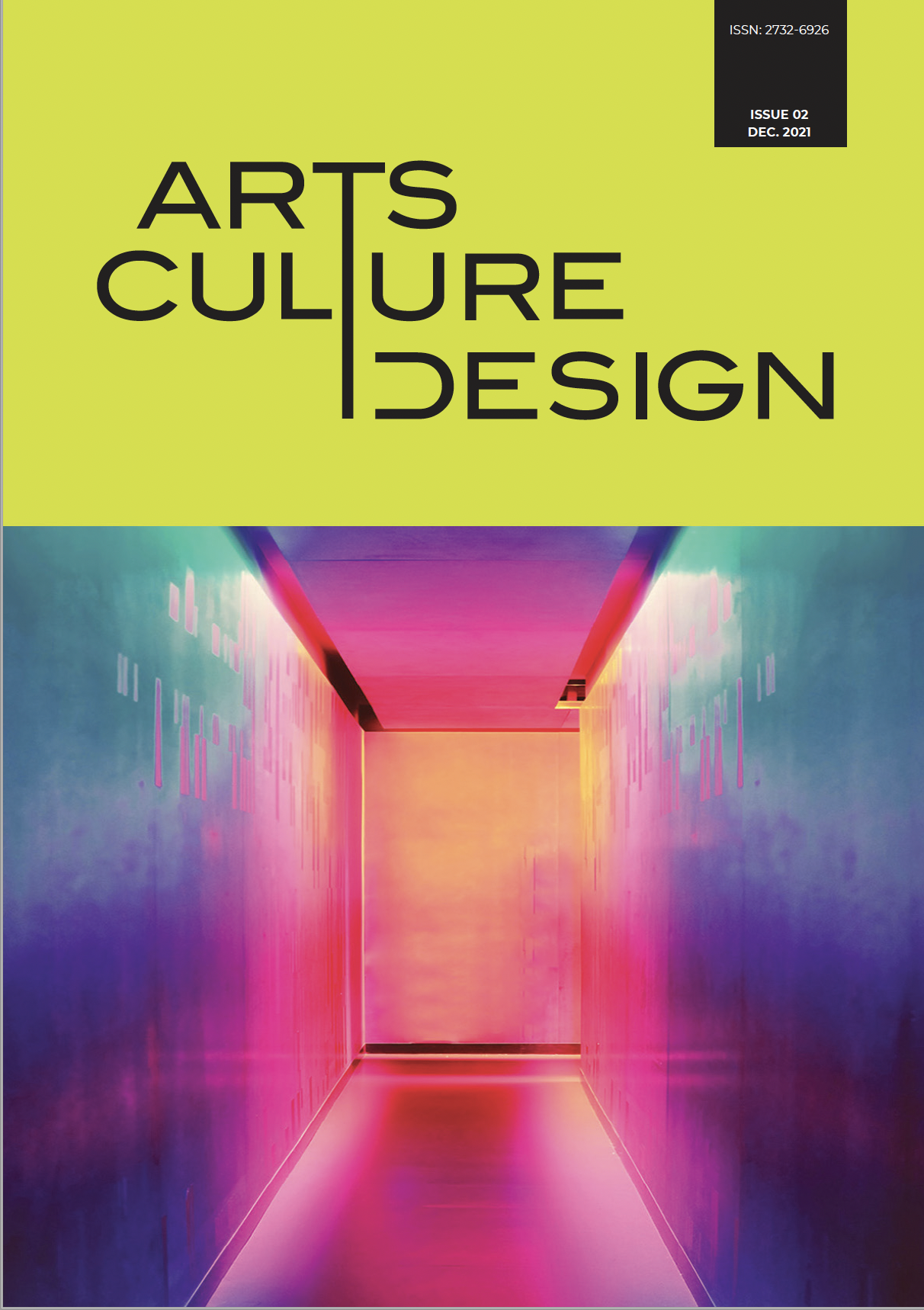 Published: gen 16, 2022
Keywords:
Photography Psychogeography Experiential Archaeology Ruins
Abstract
This paper describes an experiential archaeology project carried out in three cities in Portugal, Mação, Tomar and Lisbon and analyses, from a poetic perspective, the effects of Time on matter using psychogeography as a method of exploring the urban landscape.
In this case psychogeography was used to experience a poem by the great Portuguese modernist writer and poet Fernando Pessoa, in the same way an observer experiences a cityscape. Photographs of ruins that show traces of degradation caused by the passage of time are presented in the form of four condensed visual narratives that visualise four different versions of the poem's verses.
Article Details
How to Cite

Motaianu, M. (2022). A STUDY OF EXPERIENTIAL ARCHEOLOGY OF A POEM BY FERNANDO PESSOA. Design/Arts/Culture, 2. https://doi.org/10.12681/dac.27720
Section
Artwork/Portfolio
The copyright for articles in this journal is retained by the author(s), with first publication rights granted to the journal. By virtue of their appearance in this open access journal, articles are free to use (with the exception of the non-granted right to make derivative works) with proper attribution for non-commercial uses (licence Creative Commons 4.0). EKT/NHRF retains the worldwide right to reproduce, display, distribute, and use articles published in DAC in all formats and media, either separately or as part of collective works for the full term of copyright. This includes but is not limited to the right to publish articles in an issue of the Journal, copy and distribute individual reprints of the articles, authorize reproduction of articles in their entirety in another EKT/NHRF publication, and authorize reproduction and distribution of articles or abstracts thereof by means of computerized retrieval systems.
DAC journal considers all submitted artwork on the condition author(s) confirm that third-party intellectual property rights are not violated in any way.
Author(s) are responsible for securing permissions to publish copyrighted material, such as photographs and other artwork and for paying any fees involved. Production of an article will not begin until the editor has received all relevant permissions.
The copyright for published articles in Design | Arts | Culture is retained by the author(s). By virtue of their appearance in this open access journal, articles can be used freely, with proper attribution, for educational and other non-commercial purposes.
Downloads
Download data is not yet available.
References
Borges, J. L., (1962). The Circular Ruins. Labyrinths: Selected Stories and Other Writings. New York: New Directions Publishing Corporation.
Coverley, M., (2010). Psychogeography, Pocket Essentials, Harpenden, Herts.
Debord, G., (1955). Introduction to a Critique of Urban Geography, in Ken Knabb (ed), Situationist International Anthology. Berkeley: Bureau of Public Secrets, p. 23.
Design | Arts | Culture Vol.1 (2021). The Entrancement of Ruins, University of West ATTICA.
Gheorghiu, D. (2011). The world through my eyes and my body: a manifesto for experientiality in archaeology (illustrated with two experiments of embodiment and its transfer). Archaeologia Africana (Milan) 2010–2011 (16–17): 50–55.
Gheorghiu, D., (2018). Lighting in Reconstructed Contexts: Experiential Archaeology with Pyrotechnologies, in Costas Papadopoulos and Holley Moyes (eds.), The Oxford Handbook of Light in Archaeology, DOI: 10.1093/oxfordhb/9780198788218.013.28
Gheorghiu, D., (2020). (ed.), Art in the archaeological imagination, Oxford & Philadelphia, Oxbow Books & Casemate.
Shanks, M., 2012. The Archaeological imagination. Walnut Creek: Left Coast Press.