THE SECOND LIFE OF EVERYDAY OBJECTS IN BARRY FELDMAN'S WORK
---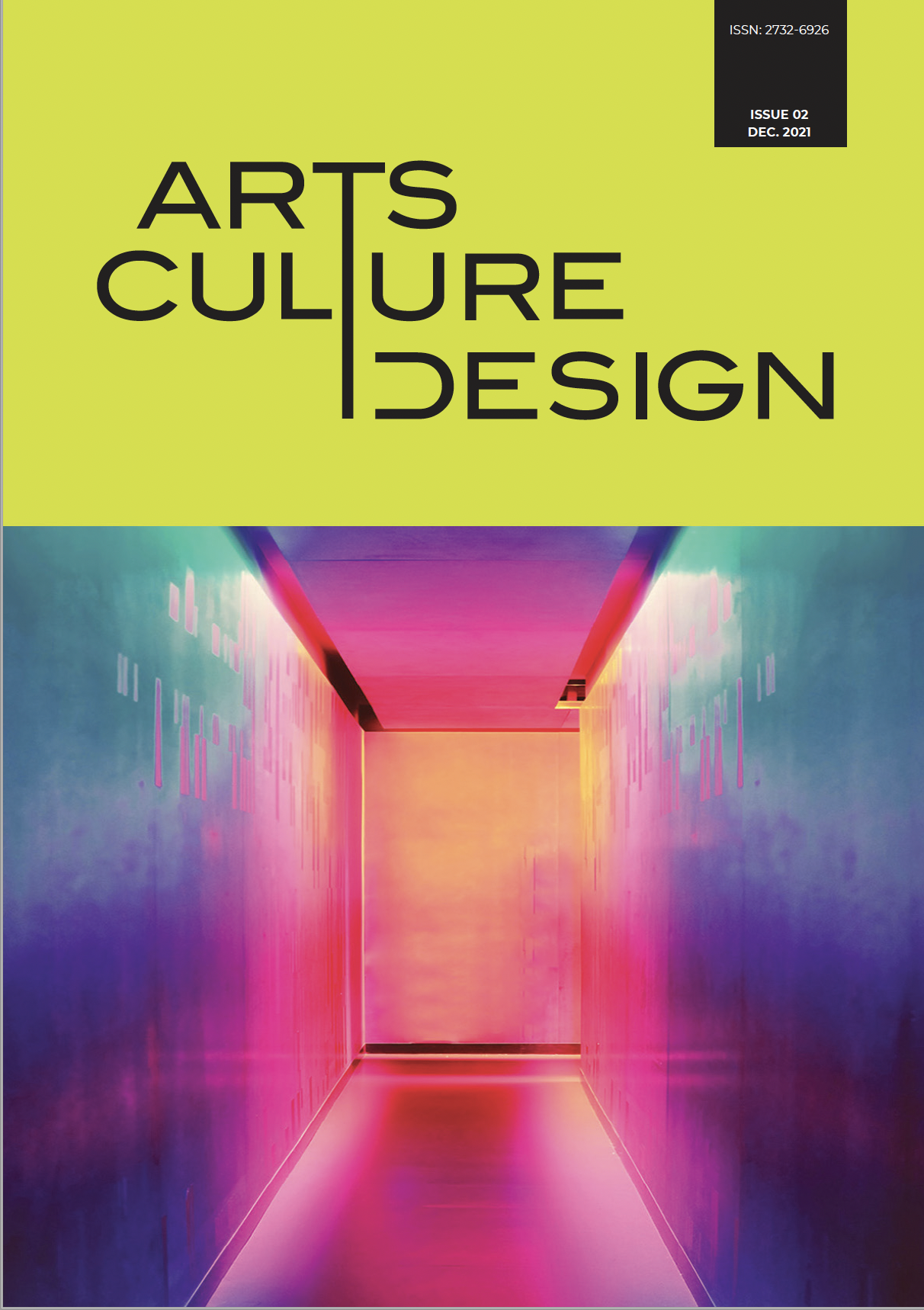 Published: Jan 16, 2022
Keywords:
common object 1 avant-garde art 2 readymade 3 conceptual art4
Abstract
The following text makes special reference to the transfer of common industrial objects from the category of utility or even waste to autonomous works of art. The concept and image of the industrial object as garbage, by-product or as a thing without value, has occupied the artists of Cubism, Dada, Pop Art, Fluxus and Conceptual Art more recently (Cornell, Schwitters, Duchamp, Arman, Rauschenberg, Oldenburg, among many others). Barry Feldman, a New York artist and art historian, discovered through the permanent collection of MoMA avant-garde art and when he moved to Greece his New York experience remained alive for his work. Every industrial object finds its place in some of his three-dimensional compositions which he categorizes as boxes, portables, portholes and rockets. In wooden boxes, old or made by him, the worthless objects of our world are recycled and return to their autonomous existence.
Article Details
How to Cite

Kertemelidou, P., & Warner, R. (2022). THE SECOND LIFE OF EVERYDAY OBJECTS IN BARRY FELDMAN'S WORK. Design/Arts/Culture, 2. https://doi.org/10.12681/dac.27856
The copyright for articles in this journal is retained by the author(s), with first publication rights granted to the journal. By virtue of their appearance in this open access journal, articles are free to use (with the exception of the non-granted right to make derivative works) with proper attribution for non-commercial uses (licence Creative Commons 4.0). EKT/NHRF retains the worldwide right to reproduce, display, distribute, and use articles published in DAC in all formats and media, either separately or as part of collective works for the full term of copyright. This includes but is not limited to the right to publish articles in an issue of the Journal, copy and distribute individual reprints of the articles, authorize reproduction of articles in their entirety in another EKT/NHRF publication, and authorize reproduction and distribution of articles or abstracts thereof by means of computerized retrieval systems.
DAC journal considers all submitted artwork on the condition author(s) confirm that third-party intellectual property rights are not violated in any way.
Author(s) are responsible for securing permissions to publish copyrighted material, such as photographs and other artwork and for paying any fees involved. Production of an article will not begin until the editor has received all relevant permissions.
The copyright for published articles in Design | Arts | Culture is retained by the author(s). By virtue of their appearance in this open access journal, articles can be used freely, with proper attribution, for educational and other non-commercial purposes.
Downloads
Download data is not yet available.
References
Argan, G. C. (1975.) L' arte moderna. Heraklion: University Publications of Crete.
Feldman, B. (2004). Artist's essay, 'Objects and Things', exhibition catalogue, CEDEFOP Gallery, 20 April-July 2, 2004.
Feldman, B. (2021). Retrieved from www.barryfeldman.net
Foster, H., Krauss, R., Bois, Y.A. & Buchloh, B. (2009). Art Since 1900. Thessaloniki: Epikentro.
Gogades, T. (2002). 'Barry Feldman Exhibition at Eirmos Gallery', Panselinos Magazine of Macedonia newspaper. July 7.
Gogades, T. (2020). Station in Culture, ERT Radio 958fm, February 17, 2020.
Gombrich E.H (1994). The Story of Art. Athens: National Bank Educational Institution.
Goodman, N. (2006). When do we have art, in Poulios, P. (ed.) Concepts of art in the 20th century. Athens: School of Fine Arts.
Lehmann, U. (2007). The Uncommon Object, in Wood, G. (ed.) Surreal Things: Surrealism and Design, London: V&A Publications, pp.19-37.
Restany, P. (1989), Les objets-plus. Paris: La Difference
Richter, H. (1965) Dada: Art and Anti-Art. London: Thames and Hudson.
Roberts, J. (2006). Philosophizing the Everyday, London: Pluto Press.
Seitz, W. C. (1961). The Art of Assemblage, New York: The Museum of Modern Art.
Solomon, D. (1997). Utopia Parkway: The Life and Work of Joseph Cornell, New York: Farrar, Straus and Giroux.
Sudjic, D. (2008). The Language of Things, London: Penguin.