Damage caused by Cerambyx dux (Faldermann, 1837) (Coleoptera, Cerambycidae) in apple orchards in northwestern Syria
---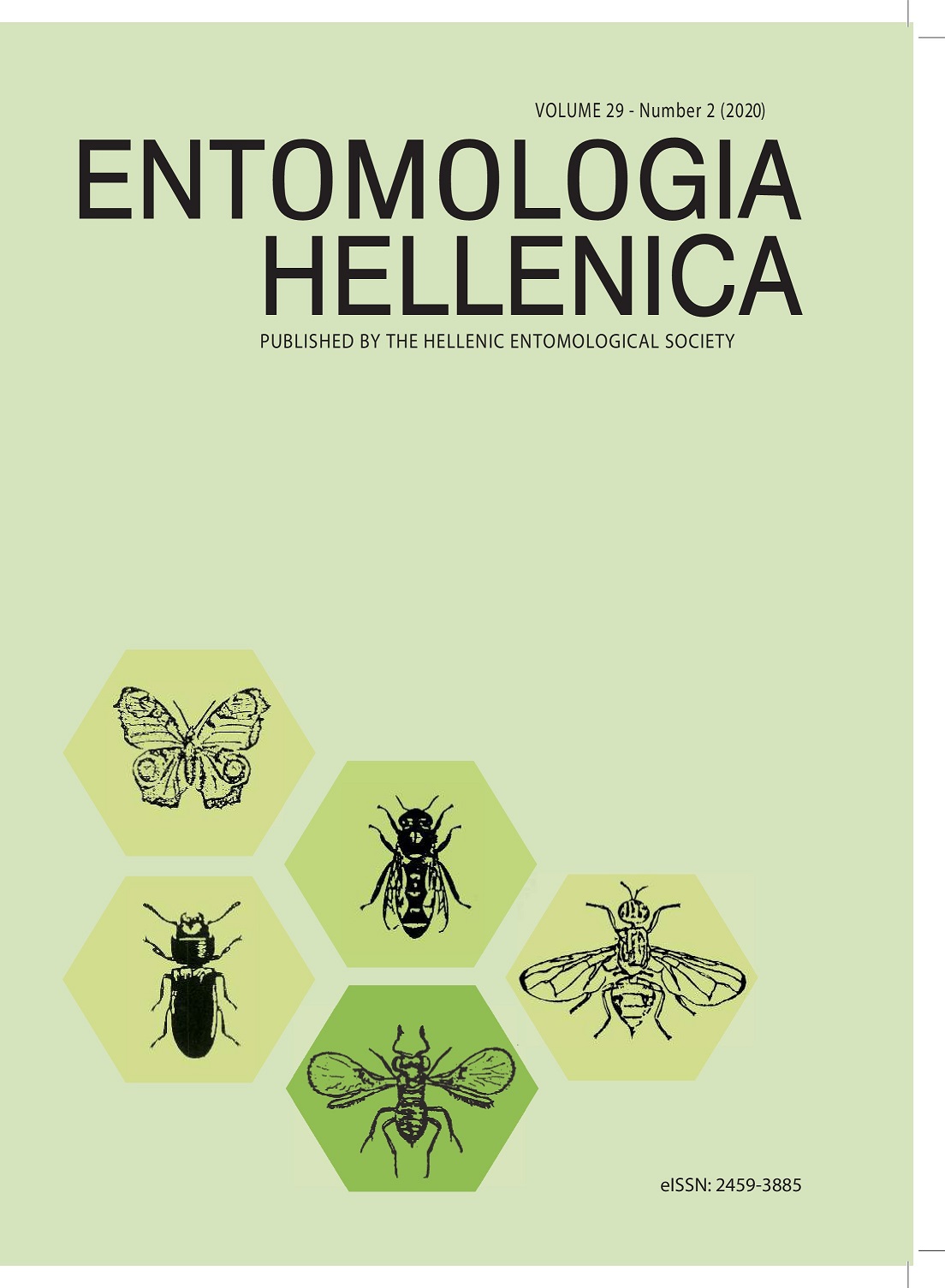 Abstract
Results of a field study showed Cerambyx dux (Fladermann) to be a major economic pest of domestic apple orchards in northwestern Syria. Higher levels of attack were detected on trees with larger trunk diameters. All trees with trunk diameters > 10 cm were infested (5 to 7 infestation holes per tree). For trees with trunk diameters of 5 to 10 cm, the level of infestation was 87.8% (2 to 4 infestation holes per tree). No attack by the longhorn beetle C. dux was detected on trees with a trunk diameter < 5 cm.
Article Details
How to Cite

Ali, A. (2020). Damage caused by Cerambyx dux (Faldermann, 1837) (Coleoptera, Cerambycidae) in apple orchards in northwestern Syria. ENTOMOLOGIA HELLENICA, 29(2). https://doi.org/10.12681/eh.24751
This work is licensed under a Creative Commons Attribution-NonCommercial-ShareAlike 4.0 International License.
Authors who publish with this journal agree to the following terms:
Authors retain copyright and grant the journal right of first publication with the work simultaneously licensed under a Creative Commons 4.0 license.
Authors are able to enter into separate, additional contractual arrangements for the non-exclusive distribution of the journal's published version of the work (e.g. post it to an institutional repository or publish it in a book), with an acknowledgement of its initial publication in this journal. Authors are permitted and encouraged to post their work online (preferably in institutional repositories or on their website) prior to and during the submission process, as it can lead to productive exchanges, as well as earlier and greater citation of published work.
Downloads
Download data is not yet available.