Research and Human Rights – Surrogacy and Interference in Human Genome
---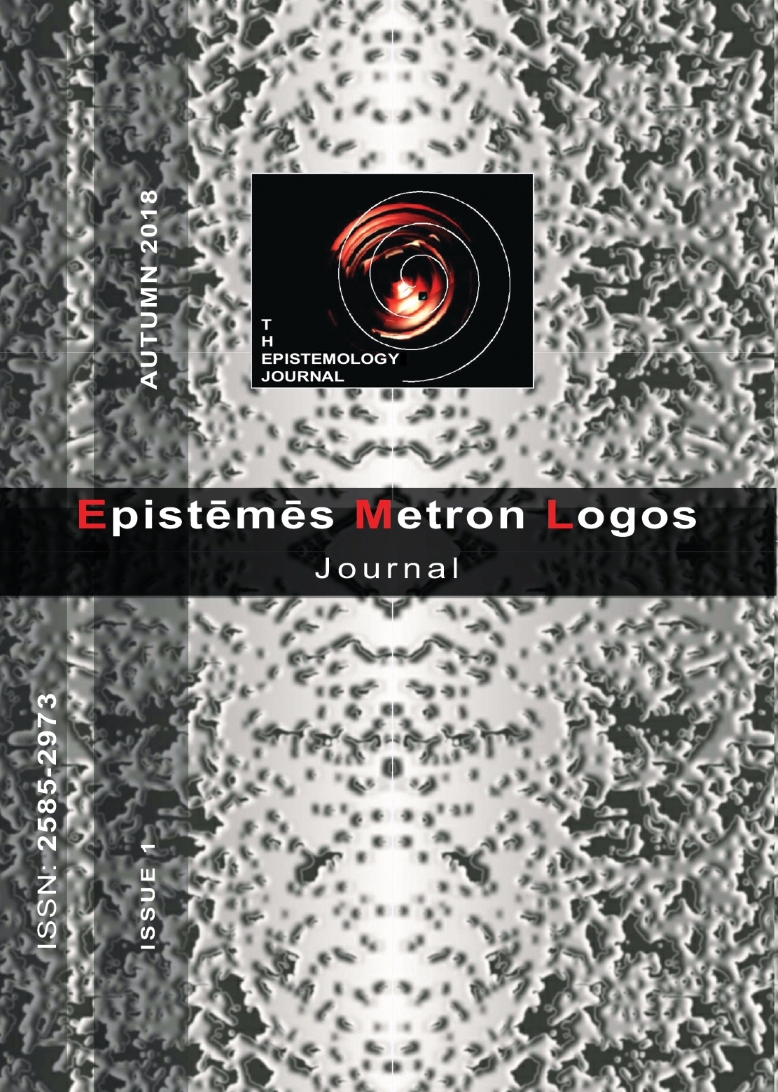 Published: Dec 5, 2018
Keywords:
Human dignity research genome hereditary diseases eugenics
Abstract
The development of biotechnology and life sciences has led to a clash between the endeavor for research and human dignity. Issues have been raised about biotechnological practices, not only for treatment but also for research. Genetic technology refers to the methods that make enable the interference in the structure of the genes that are found in the cell nucleus. The body of all this information is the individual's genome. By mapping the genome, it is now possible to diagnose hereditary diseases and abnormalities that humans might develop after their birth and during their lifetime. Such techniques and investigations lead not only to negative eugenics by the fetus' exclusion due to an abnormality, but to a positive one as well because perfect humans are chosen for implantation. Law, therefore, faces life as damage. Such cases have led to the enactment of a law which stipulates that life deserves/is worth per se, and the recognition of the individual's right not to be born with the value of individual is incompatible. On the contrary, it is argued that neither can the individual submit to a transcendent value of the human genus nor can the individual right to resort to Justice for a health problem that makes life difficult be annulled. Nevertheless, it appears that such a process leads to the hetero-definition of the human species and inevitably to the abasement of human dignity, since the principle of dissimilarity is abolished, and healthy patterns are created. Typical is the case of Recommendation 932 of the Council of Europe, which states that as a person has the right to life and human dignity, so one has the right to unchangeable hereditary features.
Article Details
How to Cite

Sakellaraki, K. K. (2018). Research and Human Rights – Surrogacy and Interference in Human Genome. Epistēmēs Metron Logos, (1), 38–44. https://doi.org/10.12681/eml.19246
Section
Publishing partner
This work is licensed under a Creative Commons Attribution-NonCommercial 4.0 International License.
Authors who publish with this journal agree to the following terms:
Authors retain copyright and grant the journal right of first publication with the work simultaneously licensed under a Creative Commons Attribution Non-Commercial License that allows others to share the work with an acknowledgement of the work's authorship and initial publication in this journal.
Authors are able to enter into separate, additional contractual arrangements for the non-exclusive distribution of the journal's published version of the work (e.g. post it to an institutional repository or publish it in a book), with an acknowledgement of its initial publication in this journal.
Authors are permitted and encouraged to post their work online (preferably in institutional repositories or on their website) prior to and during the submission process, as it can lead to productive exchanges, as well as earlier and greater citation of published work.
Downloads
Download data is not yet available.
References
Konstantinidis, K. (1987) Criminal Law and human dignity, Athens: Ant. N. Sakkoulas (greek)
Kriari-Katrani, I. (1994) Biomedical development and Constitutional Law Athens Sakkoulas (greek)
Manesis, Ar. (1982) "Constitutional rights, a' Individual freedoms", University teachings, Thessaloniki: Sakkoulas (greek)
Manoledakis, I. (1995) The criminal protection of human dignity, Thessaloniki: Sakkoulas (greek)
Papachristou, Th. (2003) In vitro Fertilization in Civil Law – Law and Society in 21st century, Athens-Thessaloniki: Sakkoulas (greek)
Papachristou, Th. (2007) "Life as damage", Vima Ideon (greek)
Simeonidou-Kastanidou, El. (2002) "Genetic technology and Civil Law", in Poiniki Dikaiosini (greek)
Vidalis, T. (2003) Life without face – The Constitution and the usage of the human genetic material, Athens: Sakkoulas (greek)
Wertheimer, Al. (1992) "Two Questions About Surrogacy and Exploitation", PhiIosophy and PubIic Affairs, 21