Title: Life after COVID-19: Understanding the environment for humanity's survival and sustenance
---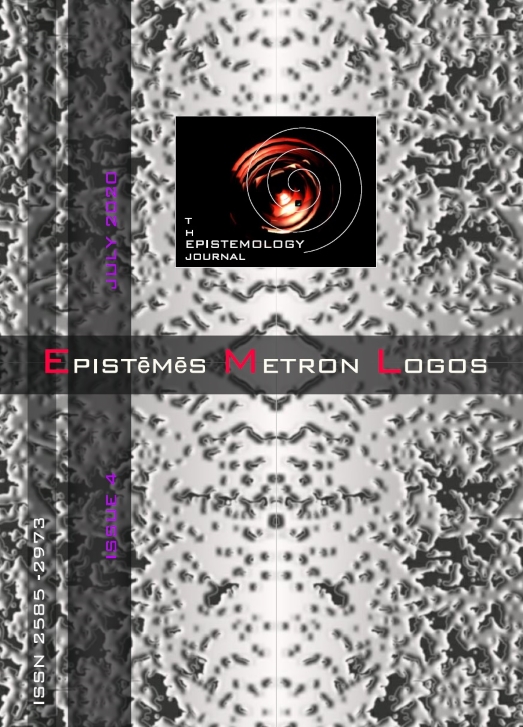 Published: Jul 21, 2020
Keywords:
Covid-19 Environmental ethics Bioethics Ecofascism Political ecology Sustainability
Abstract
The severe restrictive measures imposed in dealing with Covid-19 have altered, among others, our environmental footprint. First reports are especially encouraging, showing reductions in CO2 emissions and improved air quality. In the present essay I shall investigate whether there is a "positive side" to a pandemic that leaves thousands of dead and causes world-wide economic crisis. I shall maintain – with great reservation- that the outcome might have been in the affirmative, while noting that blind approval of the environmental amelioration, due to the imposed restrictions, entails great risk, since it may be born of a dark eco-fascist ideology, promoting peremptory, fascist ideas towards improving the environment. Alongside I shall emphasize that a new Policy is necessary, i.e. a new Ethics, within the framework of rationalizing our relationship with the natural world. Besides, the rate of environmental deterioration does not allow retrospective re-contemplation of everything occurring in our socio-political reality. Consequently, I shall conclude it is required that world economies prosper again while the environment is protected, and that data collected during the quarantine period must serve as orientators for governments in the implementation of their recovery plans.
Article Details
How to Cite

Ladas, I. (2020). Title: Life after COVID-19: Understanding the environment for humanity's survival and sustenance. Epistēmēs Metron Logos, (4), 62–81. https://doi.org/10.12681/eml.23779
Section
Publishing partner
Authors who publish with this journal agree to the following terms:
Authors retain copyright and grant the journal right of first publication with the work simultaneously licensed under a Creative Commons Attribution Non-Commercial License that allows others to share the work with an acknowledgement of the work's authorship and initial publication in this journal.
Authors are able to enter into separate, additional contractual arrangements for the non-exclusive distribution of the journal's published version of the work (e.g. post it to an institutional repository or publish it in a book), with an acknowledgement of its initial publication in this journal.
Authors are permitted and encouraged to post their work online (preferably in institutional repositories or on their website) prior to and during the submission process, as it can lead to productive exchanges, as well as earlier and greater citation of published work.
Downloads
Download data is not yet available.