Along-strike variations in the Hellenide Anatolide orogen: A tale of different lithospheres and consequences
---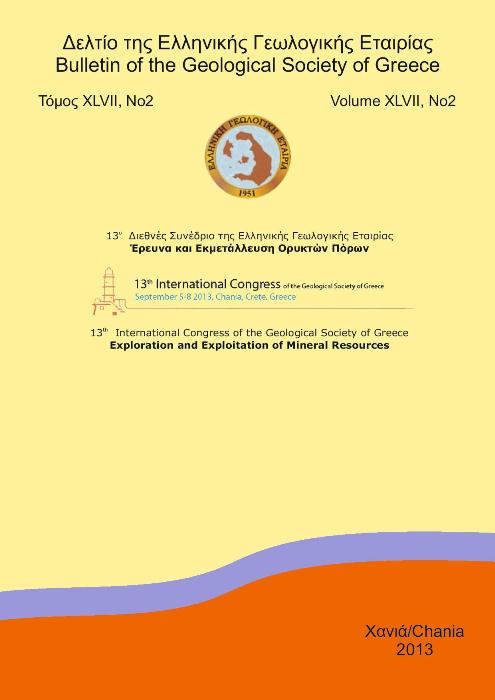 Published: Jan 24, 2013
Keywords:
Hellenides Anatolides lithospheric tear
Abstract
Structure and exhumation history of the Hellenide-Anatolide Orogen in the Aegean Sea region and the adjacent Anatolian peninsula is controlled by along-strike variations of pre-Alpine palaeogeography. In the Hellenides, Mesozoic extension created ribbon-like continental fragments of thinned and dense lithosphere that pinch out eastwards. In the east, the relatively large Anatolide microcontinent mostly escaped Mesozoic extension and lithospheric thinning, presumably because it had a distinctly different, thicker and more depleted lithosphere. In the Aegean transect these alongstrike differences in lithosphere structure ultimately resulted in sustained highpressure metamorphism followed by progressive slab retreat since about 60 Ma. Further east, collision of the Anatolide microcontinent at about 42 Ma formed a south verging greenschist-facies thrust-and-fold belt. Pronounced slab retreat in the Aegean forced differential extension resulting in a broad sinistral wrench corridor that started to from at 24-23 Ma. Since then, extension in both regions mainly controlled denudation. This review highlights how differences in pre-orogenic architecture control lithospheric thickening and the subsequent exhumation of high-pressure rocks, and how large-scale continental extension evolves
Article Details
How to Cite

Ring, U., Gessner, K., Thomson, S., & Markwitz, V. (2013). Along-strike variations in the Hellenide Anatolide orogen: A tale of different lithospheres and consequences. Bulletin of the Geological Society of Greece, 47(2), 625–636. https://doi.org/10.12681/bgsg.11096
Section
Tectonics and Geodynamics
Authors who publish with this journal agree to the following terms:
Authors retain copyright and grant the journal right of first publication with the work simultaneously licensed under a Creative Commons Attribution Non-Commercial License that allows others to share the work with an acknowledgement of the work's authorship and initial publication in this journal.
Authors are able to enter into separate, additional contractual arrangements for the non-exclusive distribution of the journal's published version of the work (e.g. post it to an institutional repository or publish it in a book), with an acknowledgement of its initial publication in this journal. Authors are permitted and encouraged to post their work online (preferably in institutional repositories or on their website) prior to and during the submission process, as it can lead to productive exchanges, as well as earlier and greater citation of published work.
Downloads
Download data is not yet available.