1. The Balkans at the Turn of the Nineteenth to the Twentieth Centuries
---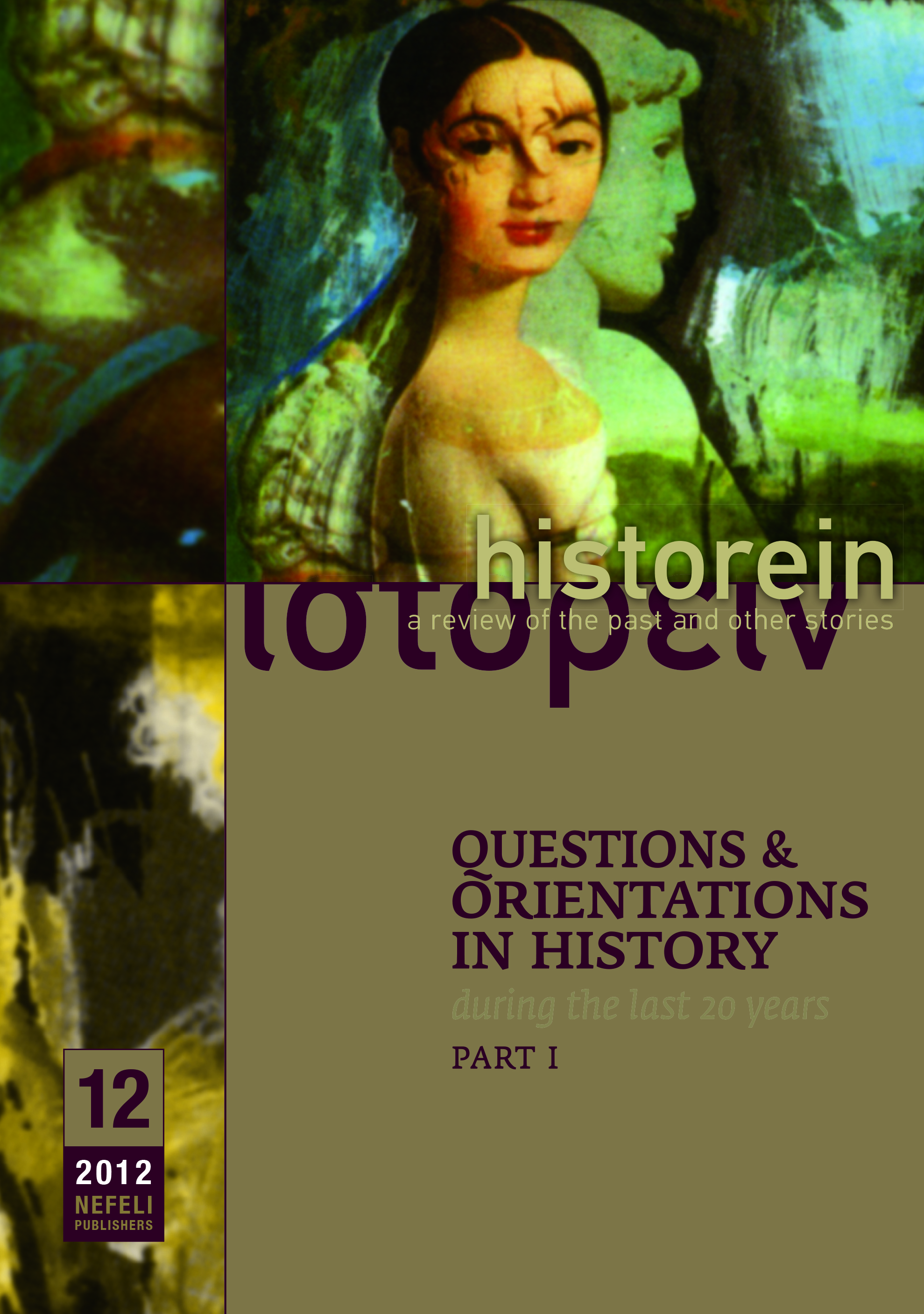 Abstract
Nikos Sigalas, review of The "lost homelands" beyond nostalgia: a sociocultural-political history of Ottoman Greeks, mid-19th–early 20th centuries, by Haris Exertzoglou.
Elias G. Skoulidas, review of "Blessed are those who possess the land": Land-conquering plans for the "disappropriation" of consciences in Macedonia, 1880-1909, by Spyros Karavas.
Roumen Daskalov, review of The Balkans: modernisation, identities, ideas; in honour of Prof. Nadia Danova (collective volume).
Loring M. Danforth, review of Battlefields of Memory: The Macedonian Conflict and Greek Historical Culture, by Erik Sjöberg.
Sada Payır, review of Les Grecs d'Instabul au XIXe siècle: Histoire socioculturelle de la communauté de Pera, by Méropi Anastassiadou.
Dimitris Stamatopoulos, review of Society and Politics in Southeastern Europe during the 19th Century, by Tassos Anastasiadis and Nathalie Clayer (eds).
Article Details
How to Cite

Committee, E. (2013). 1. The Balkans at the Turn of the Nineteenth to the Twentieth Centuries. Historein, 12, 111–133. https://doi.org/10.12681/historein.209
This work is licensed under a Creative Commons Attribution-NonCommercial-ShareAlike 4.0 International License.
The copyright for articles in this journal is retained by the author(s), with first publication rights granted to the journal. By virtue of their appearance in this open access journal, articles are free to use (with the exception of the non-granted right to make derivative works) with proper attribution for non-commercial uses (licence
Creative Commons 4.0
). EKT/NHRF retains the worldwide right to reproduce, display, distribute, and use articles published in
Historein
in all formats and media, either separately or as part of collective works for the full term of copyright. This includes but is not limited to the right to publish articles in an issue of the Journal, copy and distribute individual reprints of the articles, authorize reproduction of articles in their entirety in another EKT/NHRF publication, and authorize reproduction and distribution of articles or abstracts thereof by means of computerized retrieval systems.
Downloads
Download data is not yet available.