Postcolonial theory and false dichotomies
---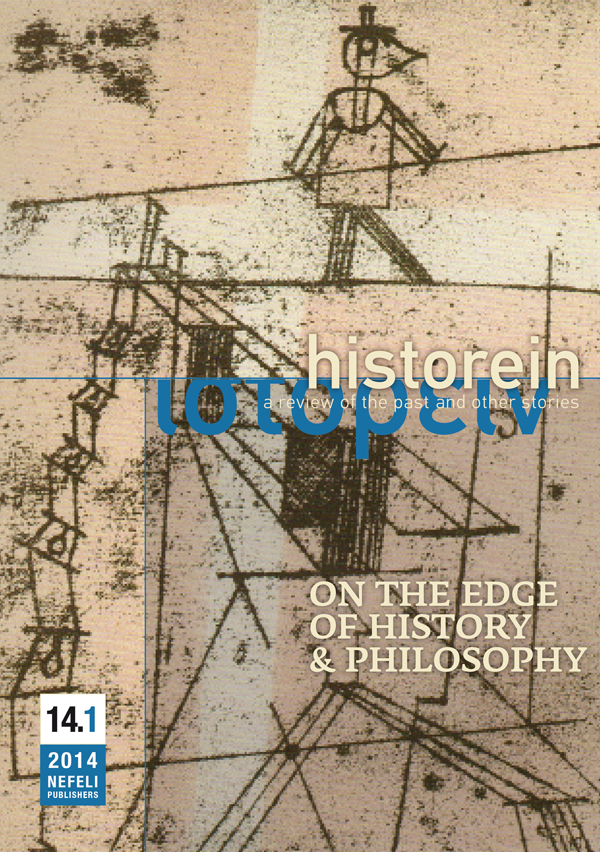 Published: Sep 2, 2013
Keywords:
Objectivism Relativism Power Situated knowledge
Abstract
The very conceptual framework that structures Chris Lorenz's argumentation in his book Bordercrossing is based on the contraposition of the two epistemological perspectives, named as "objectivism" and "relativism", that are both supposed to be overcome in Lorenz's own analysis. However, this framework is responsible for a number of interpretative inadequacies in Lorenz's book – mainly because it is unable to grasp the ways in which power relations influence knowledge production processes and to account for the situatedness of any knowledge, including the one produced in a discipline of history.

Article Details
How to Cite

Bobako, M. (2013). Postcolonial theory and false dichotomies. Historein, 14(1), 95–97. https://doi.org/10.12681/historein.212
Section
DIALOGOS: CROSSING THE BORDERS OF PHILOSOPHY AND HISTORY
This work is licensed under a Creative Commons Attribution-NonCommercial-ShareAlike 4.0 International License.
The copyright for articles in this journal is retained by the author(s), with first publication rights granted to the journal. By virtue of their appearance in this open access journal, articles are free to use (with the exception of the non-granted right to make derivative works) with proper attribution for non-commercial uses (licence
Creative Commons 4.0
). EKT/NHRF retains the worldwide right to reproduce, display, distribute, and use articles published in
Historein
in all formats and media, either separately or as part of collective works for the full term of copyright. This includes but is not limited to the right to publish articles in an issue of the Journal, copy and distribute individual reprints of the articles, authorize reproduction of articles in their entirety in another EKT/NHRF publication, and authorize reproduction and distribution of articles or abstracts thereof by means of computerized retrieval systems.
Downloads
Download data is not yet available.