Review of Fatih Ermiş', A History of Ottoman Economic Thought: Developments Before the Nineteenth Century
---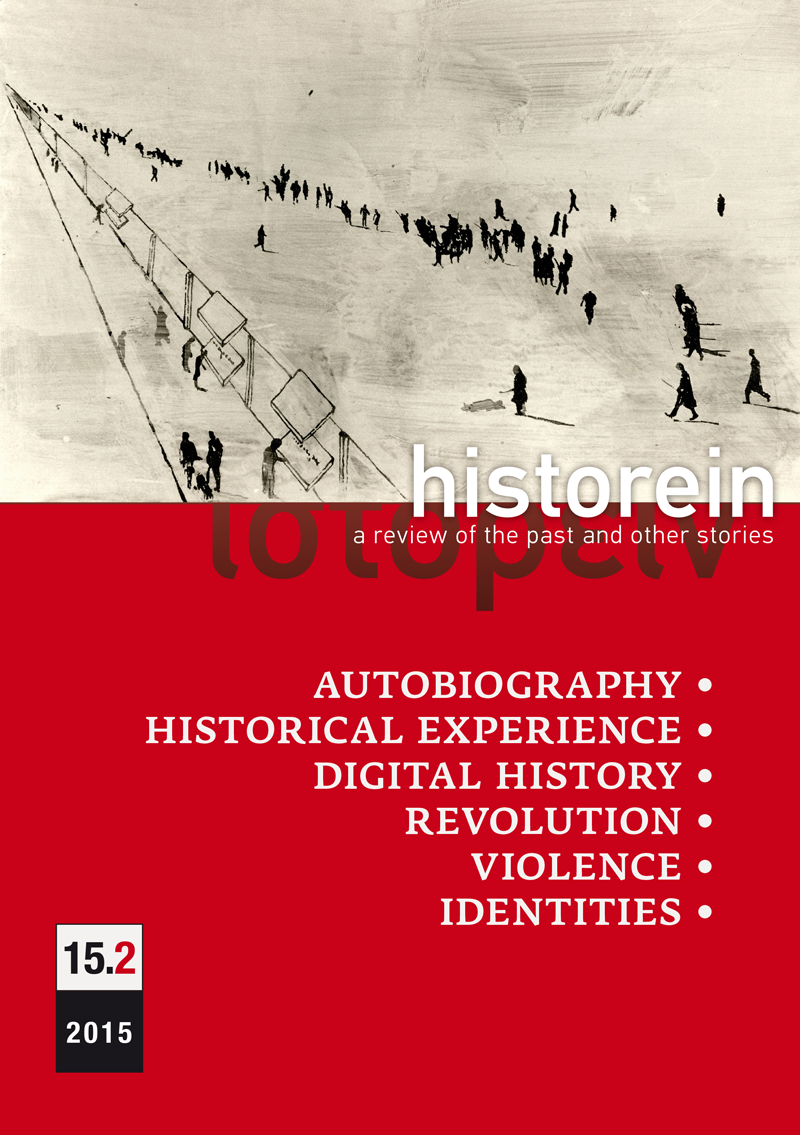 Published: Jul 17, 2016
Keywords:
Ottoman Empire Economic Thought Islamic Economic Thought Ottoman Intellectual History Fatih Ermiş
Abstract
Fatih Ermiş. A History of Ottoman Economic Thought: Developments Before the Nineteenth Century. London: Routledge, 2014. 
Article Details
How to Cite

Sariyannis, M. (2016). Review of Fatih Ermiş', A History of Ottoman Economic Thought: Developments Before the Nineteenth Century. Historein, 15(2), 87–91. https://doi.org/10.12681/historein.320
This work is licensed under a Creative Commons Attribution-NonCommercial-ShareAlike 4.0 International License.
The copyright for articles in this journal is retained by the author(s), with first publication rights granted to the journal. By virtue of their appearance in this open access journal, articles are free to use (with the exception of the non-granted right to make derivative works) with proper attribution for non-commercial uses (licence
Creative Commons 4.0
). EKT/NHRF retains the worldwide right to reproduce, display, distribute, and use articles published in
Historein
in all formats and media, either separately or as part of collective works for the full term of copyright. This includes but is not limited to the right to publish articles in an issue of the Journal, copy and distribute individual reprints of the articles, authorize reproduction of articles in their entirety in another EKT/NHRF publication, and authorize reproduction and distribution of articles or abstracts thereof by means of computerized retrieval systems.
Downloads
Download data is not yet available.
References
Darling, Linda T. A history of social justice and political power in the Middle East: the circle of justice from Mesopotamia to globalization. New York: Routledge, 2013.
İnalcık, Halil. "The Ottoman economic mind and aspects of the Ottoman economy." In Studies in the economic history of the Middle East, ed. M.A. Cook, 207–18. London: Oxford University Press, 1970.
Kunt, İbrahim Metin. "Derviş Mehmed Paşa, vezir and entrepreneur: a study in Ottoman political-economic theory and practice." Turcica 9 (1977): 197–214.
Murphey, Rhoads. "Solakzade's treatise of 1652: a glimpse at operational principles guiding the Ottoman state during times of crisis." Beşinci Milletlerarası Türkiye Sosyal ve İktisat Tarihi Kongresi Tebliğleri, vol. 1 (Ankara: Türk Tarih Kurumu Basımevi, 1990), 27–32.
Murphey, Rhoads. Essays on Ottoman historians and historiography. Istanbul: Eren, 2009.
Sariyannis, Marinos. "The princely virtues as presented in Ottoman political and moral literature." Turcica 43 (2011): 121–44.