Gender in modern Greek historiography
---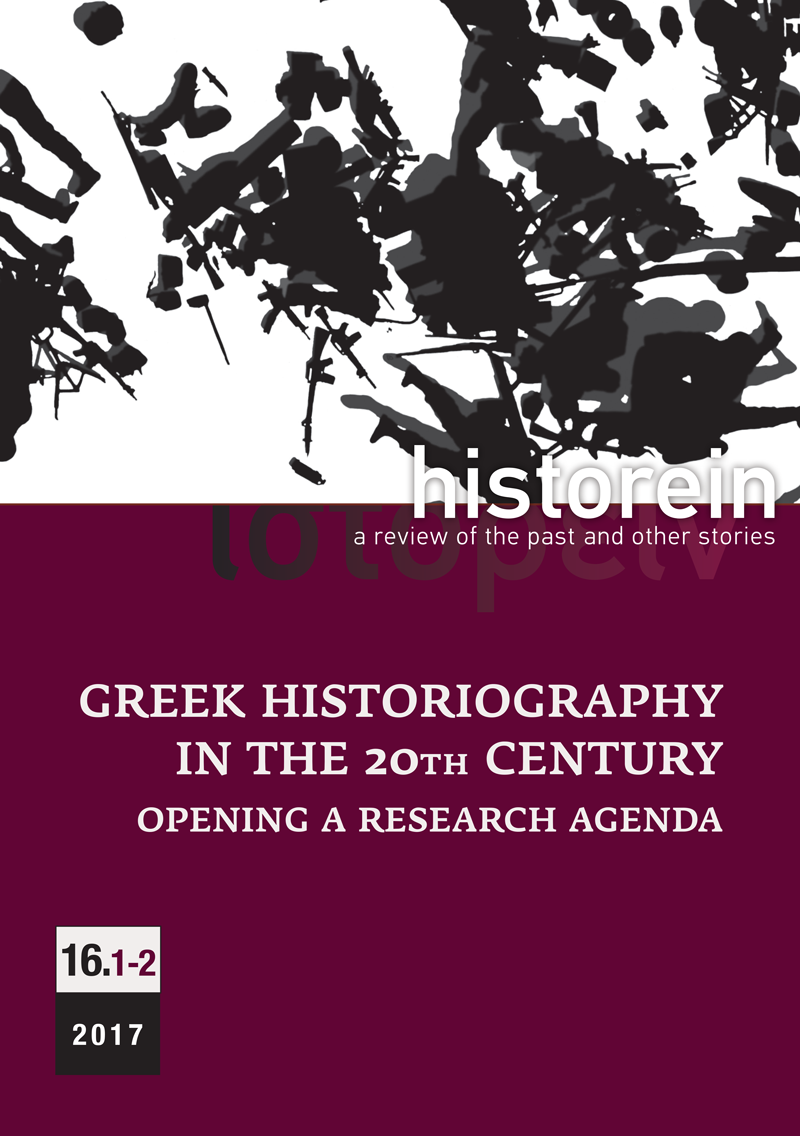 Published: Ιουν 30, 2017
Keywords:
gender historiography Greece
Abstract
This article analyses the emergence and development of the study of gender in modern Greek historiography in the broader sense, exploring works that incorporate, even to a minor extent, the gender factor. It shows that despite the manifold barriers that gender historians have faced, there has been a slow but steady process of diffusion of gender in modern Greek historiography in general. The article also shows that historical research on gender relations in Greece initially focused on the study of women, historicising, however, their relations with men. Thus, in line with what Kantsa and Papataxiarchis argue about the relevant scholarship at the international level, no linear transition from the study of women to the examination of gender relations occurred. What has transpired in the last two decades, however, is that the relevant historiography has gradually broadened to encompass a more systematic analysis of the (re)making of masculinities. It has also been enriched by the study of the intersection of gender and age as well as of transnational flows and their impact on gender, tendencies that have been slightly neglected in other reviews of the study of gender in Greek historiography. 
Article Details
How to Cite

Papadogiannis, N. (2017). Gender in modern Greek historiography. Historein, 16(1-2), 74–101. https://doi.org/10.12681/historein.8876
This work is licensed under a Creative Commons Attribution-NonCommercial-ShareAlike 4.0 International License.
The copyright for articles in this journal is retained by the author(s), with first publication rights granted to the journal. By virtue of their appearance in this open access journal, articles are free to use (with the exception of the non-granted right to make derivative works) with proper attribution for non-commercial uses (licence
Creative Commons 4.0
). EKT/NHRF retains the worldwide right to reproduce, display, distribute, and use articles published in
Historein
in all formats and media, either separately or as part of collective works for the full term of copyright. This includes but is not limited to the right to publish articles in an issue of the Journal, copy and distribute individual reprints of the articles, authorize reproduction of articles in their entirety in another EKT/NHRF publication, and authorize reproduction and distribution of articles or abstracts thereof by means of computerized retrieval systems.
Downloads
Download data is not yet available.