Blockchain technologies for leveraging security and privacy
---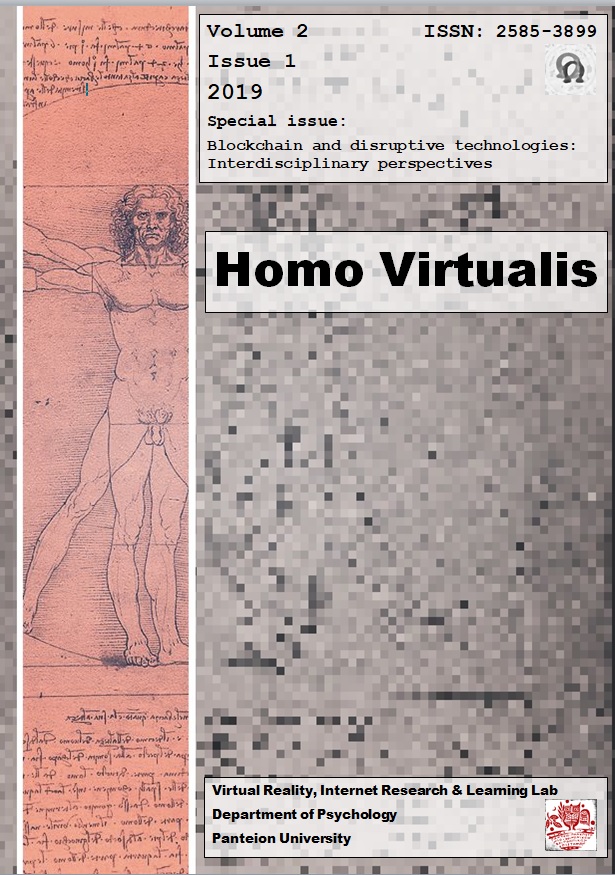 Published: Mar 27, 2019
Keywords:
blockchain privacy security internet of things
Abstract
The contemporary internet has developed into a complex ecosystem involving humans, services, applications, machines and applications that interact exchanging information, ranging from e-mail messages and social media content to crowdsourcing data and videoconferencing. In this context, a number of security threats such as viruses and malware exist, while additionally the users' privacy is jeopardized by threats such as personal data leakage, usage pattern monitoring, and so forth. The IoT trend renders the Internet ecosystem even more complex, by adding a rich set of services, applications and machines, many of them backed by new user roles; these elements are weaved into everyday life and industry alike. This increases both the number of opportunities available to threat agents for exploitation and the volume and value of the underlying infrastructure and data, increasing thus the user risk level. In this paper, we explore how the Blockchain technology can be used to leverage security and privacy in the modern Internet, both by providing underpinnings for preventive measures and by facilitating digital forensic evidence collection storage, safeguarding and controlled access.
Article Details
How to Cite

Vassilakis, C. (2019). Blockchain technologies for leveraging security and privacy. Homo Virtualis, 2(1), 7–14. https://doi.org/10.12681/homvir.20188
Authors who publish with this journal agree to the following terms:
· Authors retain copyright and grant the journal right of first publication with the work simultaneously licensed under a Creative Commons Attribution License that allows others to share the work with an acknowledgement of the work's authorship and initial publication in this journal.
· Authors are able to enter into separate, additional contractual arrangements for the non-exclusive distribution of the journal's published version of the work (e.g. post it to an institutional repository or publish it in a book), with an acknowledgement of its initial publication in this journal.
· Authors are permitted and encouraged to post their work online (preferably in institutional repositories or on their website) prior to and during the submission process, as it can lead to productive exchanges, as well as earlier and greater citation of published work.
Downloads
Download data is not yet available.
References
Barber, S., Boyen, X., Shi, E. & Uzun, E. (2012). Bitter to better -- How to make bitcoin a better currency. Proceedings of the International Conference on Financial Cryptography and Data Security, 399-414.
Grinberg, R. (2012). Bitcoin: An Innovative Alternative Digital Currency. Hastings Science & Technology Law Journal, 4, 159-208.
Gubbi, J., Buyya, R., Marusic, S., & Palaniswami, M. (2013). Internet of Things (IoT): A vision, architectural elements, and future directions. Future Generation Computer Systems, 29 (7), 1645-1660.
https://doi.org/10.1016/j.future.2013.01.010
Puthal, D., Malik, N., Mohanty, S. P., Kougianos E., &Das, G. (2018). Everything You Wanted to Know About the Blockchain: Its Promise, Components, Processes, and Problems. IEEE Consumer Electronics Magazine, 7 (4), 6-14, July 2018.
Tsekeris, C. (2018). Industry 4.0 and the digitalisation of society: Curse or cure? Homo Virtu-alis, 1 (1), 4-12.
Manadhata, P. K. & Wing, J. M. (2011). An Attack Surface Metric. IEEE Transactions on Soft-ware Engineering, 37 (3), 371-386, May-June 2011, doi: 10.1109/TSE.2010.60