Digital Arenas: The regulatory framework and other relevant issues on eSports online betting
---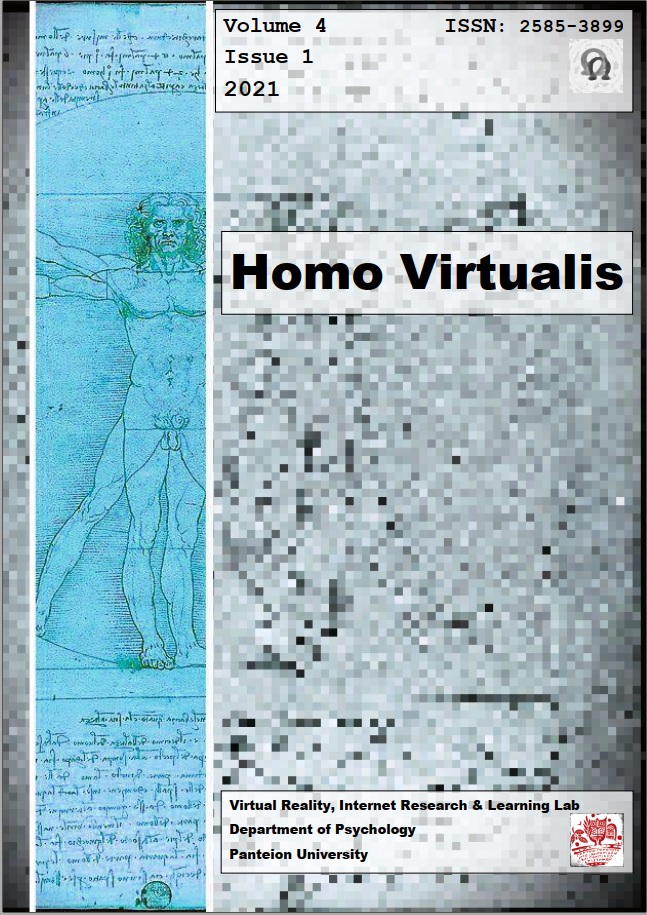 Published: Jul 22, 2021
Keywords:
virtual presence virtual collaboration education autoethnography phenomenology
Abstract
The contribution of technological development, in an essential and user-friendly way, to the transition of many aspects of the real world to the digital environment, is constantly creating new habits and new fields of activity. This transition, without any shadow of doubt, leads to new and unknown realities, which, apart from the interest they present, they call for thorough investigation and further regulation, where it is needed. The cases of eSports and online gaming, although not new to the user of the digital age, are of high importance to the investment and commercial world, in terms of their further development and exploitation. In this context, although online betting in eSports has been introduced to the Greek market a few years ago, it is unlikely to be developed according to its dynamics, since issues of legal nature are not settled yet. In order to ensure a secure landscape for eSports online betting, the necessity for transparency and integrity and their protection through regulatory action becomes imperative.
Article Details
How to Cite

Sykas, S. (2021). Digital Arenas: The regulatory framework and other relevant issues on eSports online betting. Homo Virtualis, 4(1), 10–16. https://doi.org/10.12681/homvir.27340
Authors who publish with this journal agree to the following terms:
· Authors retain copyright and grant the journal right of first publication with the work simultaneously licensed under a Creative Commons Attribution License that allows others to share the work with an acknowledgement of the work's authorship and initial publication in this journal.
· Authors are able to enter into separate, additional contractual arrangements for the non-exclusive distribution of the journal's published version of the work (e.g. post it to an institutional repository or publish it in a book), with an acknowledgement of its initial publication in this journal.
· Authors are permitted and encouraged to post their work online (preferably in institutional repositories or on their website) prior to and during the submission process, as it can lead to productive exchanges, as well as earlier and greater citation of published work.
Downloads
Download data is not yet available.
References
Brickell, A. (2017), Addressing Integrity and Regulatory Risks in Esports: The Responsibilty of the whole Esports Community. Gaming Law Review Vol. 21, No. 8.
Holden, J.T., Rodenberg, R.M., Kaburakis, A. (2017). Esports Corruption: Gambling, Doping and Global Governance, 32 Md. J. Int'l L.239.
Kang, Chadohl. (2019). A Polymorphic Approach to Esports Betting .Brigham Young University Prelaw Review: Vol. 33 , Article 7.
Loria, K. (2016). Some competitive video gamers are abusing drugs to get on edge, Business Insider.
Newzoo. (2019). Global Esports Market Report. Newzoo
Toomey,R. (2019). Upholding the integrity of esports to successfully and safely legitimize esports wagering. Gaming Law Review Vol. 23, No. 1.
Yu, E. (2016, July 15). The start of it all: Skin Gambling. UNIKRN.