The social representation of internet gaming disorder in the Greek population
---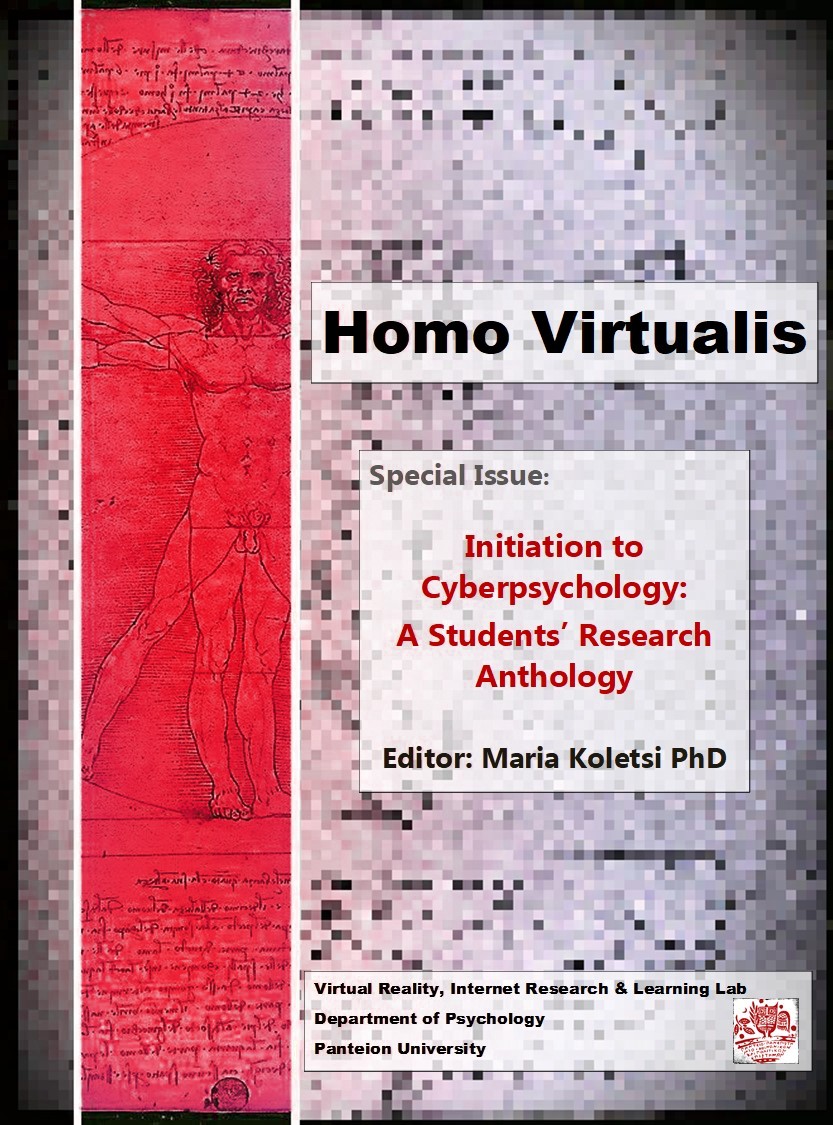 Published: May 17, 2022
Keywords:
social representation free associations internet gaming disorder
Abstract
The aim of this paper is to study the social representation of Internet Gaming Disorder. For this reason, 286 adults, both male and female, 18-69 years old, participated in the research. The selected method is the free association technique. Underlying assumptions are:  On one hand, a strong representation was not expected, given the fact that this disorder has been acknowledged only for the last ten years in the scientific field. On the other hand, addiction is expected to be the central nucleus' main element. Results confirmed the above assumptions. Indeed, addiction seems to be the core's main element. Furthermore, "Social isolation" and "Technological means" stood out as main peripheral elements, due to their relatively high frequency. In addition, results suggest that the representation has not yet fully emerged, confirming our first hypothesis. Finally, we must keep in mind that this new concept needs further study. Therefore, alternative proposals and methods for future research are proposed in the last section of this paper, in order to take a broad view of this subject.
Article Details
How to Cite

Kollias, D., Lampris, I., Mouli, A., Plagos, P., & Velaki , A. (2022). The social representation of internet gaming disorder in the Greek population. Homo Virtualis, 5(1), 188–212. https://doi.org/10.12681/homvir.30341
This work is licensed under a Creative Commons Attribution 4.0 International License.
Authors who publish with this journal agree to the following terms:
· Authors retain copyright and grant the journal right of first publication with the work simultaneously licensed under a Creative Commons Attribution License that allows others to share the work with an acknowledgement of the work's authorship and initial publication in this journal.
· Authors are able to enter into separate, additional contractual arrangements for the non-exclusive distribution of the journal's published version of the work (e.g. post it to an institutional repository or publish it in a book), with an acknowledgement of its initial publication in this journal.
· Authors are permitted and encouraged to post their work online (preferably in institutional repositories or on their website) prior to and during the submission process, as it can lead to productive exchanges, as well as earlier and greater citation of published work.
Downloads
Download data is not yet available.