Ιστορίες Επτανήσιων στον χώρο και τον χρόνο της Ελληνικής Επανάστασης
---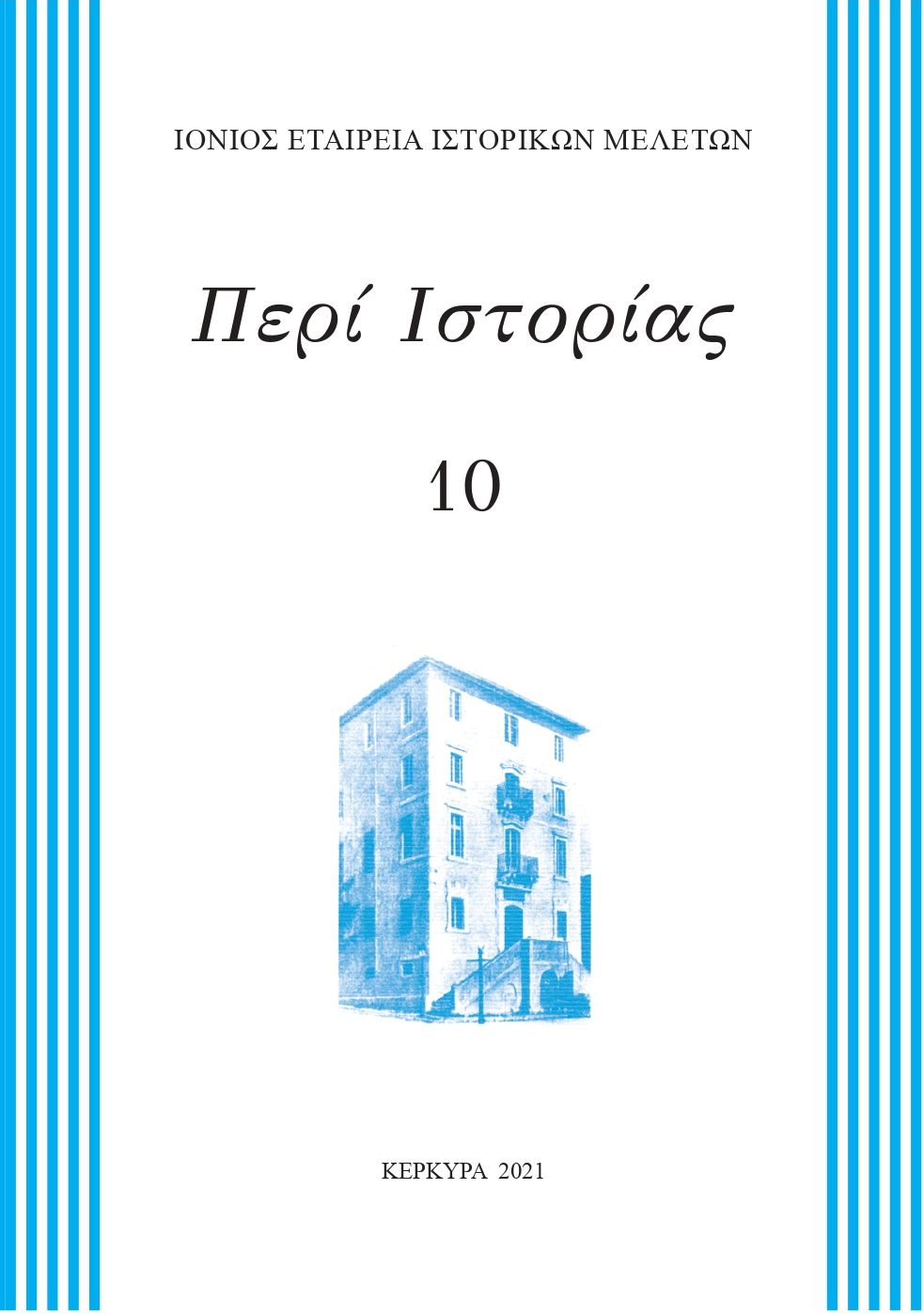 Abstract
The article shifts the discussion about the Ionian Islands and the Greek Revolution of 1821 from the "Ionian contribution", as an older historiography put it, to questions about how Ionians interacted with the events and were influenced by the course of the Revolution, as well as the dilemmas that some Ionians faced. Starting from the Ionian Islands as space of preparation for the Revolution, to the armed participation of some Ionians, to the consequences that the Revolution had on the daily lives of many Ionians, the article reveals some of the dimensions of the entangled relationship between Ionians and the Revolution. The position of each island and its proximity to the space of the Greek Revolution, the place of Ionians in the class hierarchy of their societies and the changing British policy towards the Revolution that affected the Ionian State and its citizens are some aspects of this relationship between Ionians and the Greek Revolution.
Article Details
How to Cite

Γκέκας Σ. (2022). Ιστορίες Επτανήσιων στον χώρο και τον χρόνο της Ελληνικής Επανάστασης. Peri Istorias, 10, 147–186. Retrieved from https://ejournals.epublishing.ekt.gr/index.php/ieim/article/view/30373
Authors retain copyright and grant the journal right of first publication with the work simultaneously licensed under a Creative Commons Attribution NonCommercial License that allows others to share the work with an acknowledgement of the work's authorship and initial publication in this journal.
Downloads
Download data is not yet available.