Ad lecturam simplicium et altri curiosi per la cognitione herbaria. Αναζητήσεις βοτάνων στην Κρήτη από το Πανεπιστήμιο της Πάδοβας
---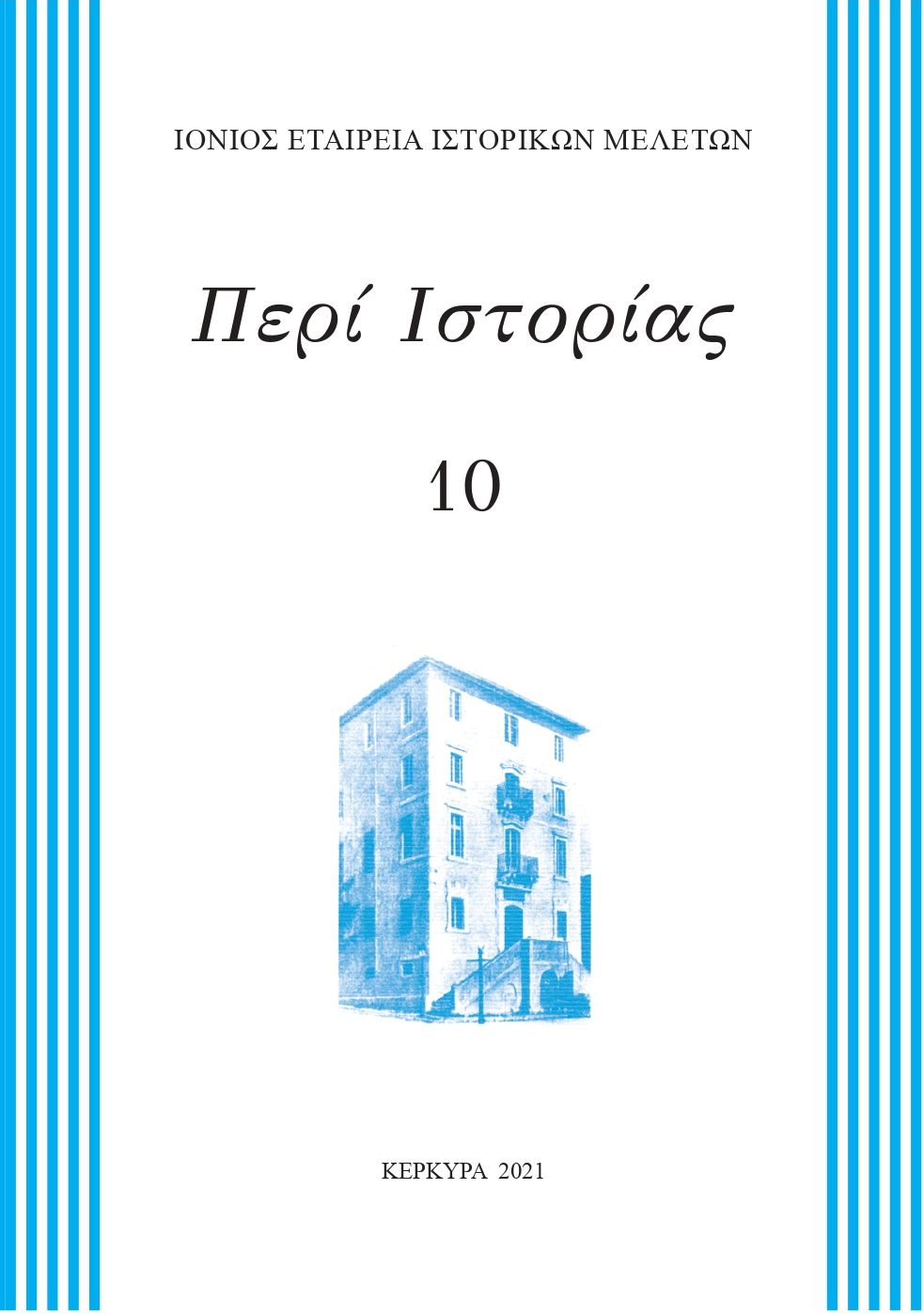 Abstract
Αd lecturam simplicium et altri curiosi per la cognitione herbaria
Ricerche erboristiche a Creta dall'Università di Padova
Tra il 1638 e il 1649 Giovanni Vesling, professore tedesco di anatomia e responsabile dell'orto botanico all'Università di Padova, con l'aiuto dell'allievo fiammingo Ignatio d'Acere (Acris), condusse una ricerca erboristica a Creta. Attraverso mtteriale d'archivio sconosciuto, vengono registrate in dettaglio le modalità di organizzazione della missione e il suo costo, nonché l'andamento delle indagini. Poco prima della sua morte, lo stesso Vesling visitò Creta, conducendo un'indagine simile.
Article Details
How to Cite

Βιολιδάκης Γ. Ν. . (2022). Ad lecturam simplicium et altri curiosi per la cognitione herbaria. Αναζητήσεις βοτάνων στην Κρήτη από το Πανεπιστήμιο της Πάδοβας . Peri Istorias, 10, 279–304. Retrieved from https://ejournals.epublishing.ekt.gr/index.php/ieim/article/view/30393
Authors retain copyright and grant the journal right of first publication with the work simultaneously licensed under a Creative Commons Attribution NonCommercial License that allows others to share the work with an acknowledgement of the work's authorship and initial publication in this journal.
Downloads
Download data is not yet available.