Fredrickson on Flourishing through Positive Emotions and Aristotle's Eudaimonia
---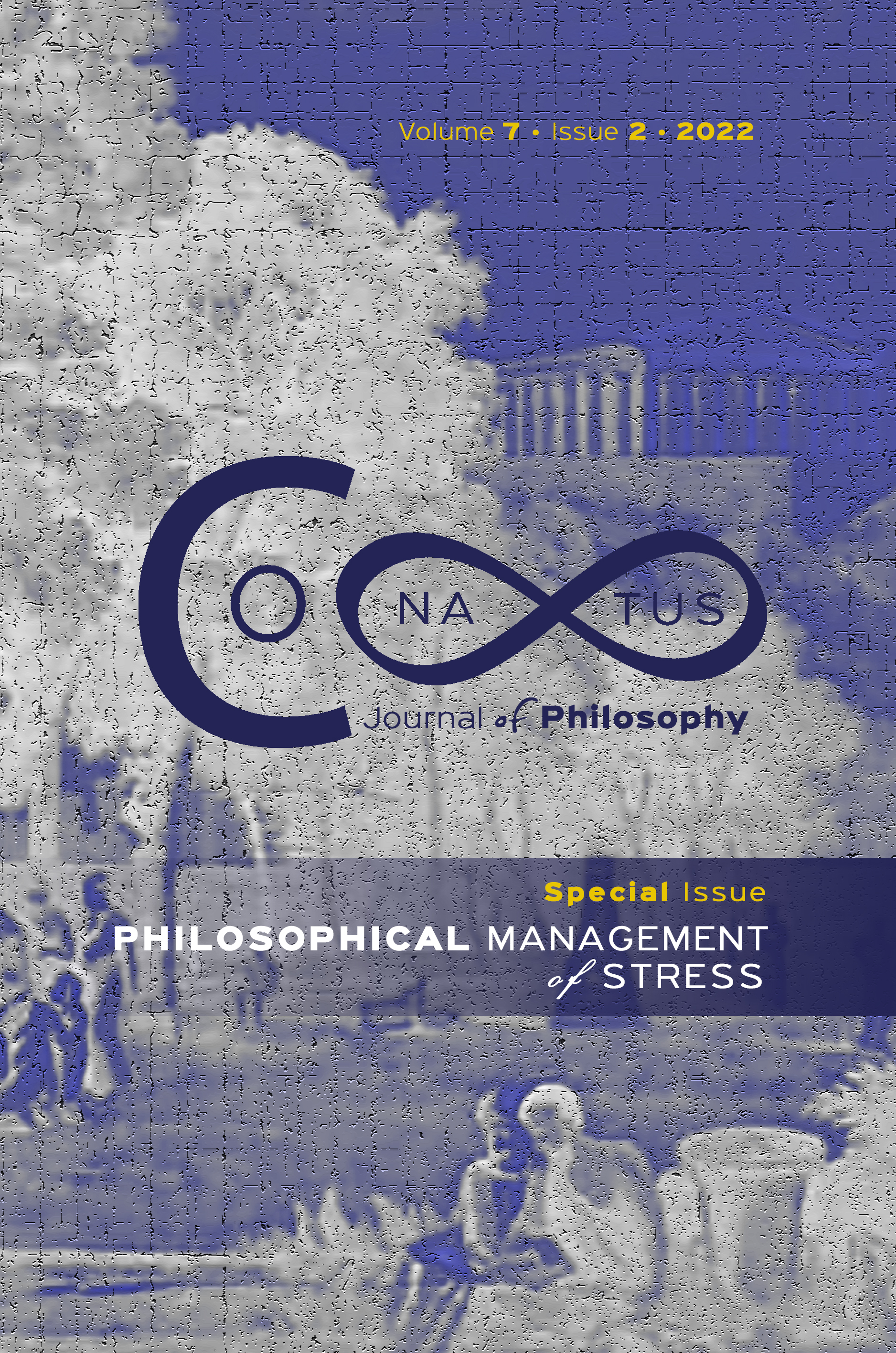 Published: déc. 31, 2022
Keywords:
happiness flourishing eudaimonic well-being hedonic well-being virtues (positive) emotions Aristotle Fredrickson
Abstract
Is it possible to be happy without virtues? At least for the kind of enduring human happiness Aristotle bears, virtues are required (NE, I). In addition to virtues, some prosperity is necessary for flourishing, like having friends and minimal external goods. Nowadays, we witness different approaches to happiness – well-being – focusing on mental states – i. e. affective – usually without reference to moral issues, concretely moral dispositions, or virtues. At the crossroads of Philosophy and Psychology, the present article discusses the connection of happiness – well-being – and affective states by presenting Fredrickson's theory of positive emotions, which has been criticised as approaching only hedonic well-being and therefore overlooking its eudaimonic aspects. In her approach, there is no reference to the good life connected to the human good, as in Aristotle's ethics. However, there is instead an understanding of becoming a benevolent, a better person as a necessary human aspiration.
Article Details
How to Cite

Valenzuela, P. (2022). Fredrickson on Flourishing through Positive Emotions and Aristotle's Eudaimonia. Conatus - Journal of Philosophy, 7(2), 37–61. https://doi.org/10.12681/cjp.25202
This work is licensed under a Creative Commons Attribution-NonCommercial 4.0 International License.
Authors who publish with this journal agree to the following terms:
Authors retain copyright and grant the journal right of first publication with the work simultaneously licensed under a Creative Commons Attribution Non-Commercial International License (CC BY-NC 4.0) that allows others to share the work with an acknowledgement of the work's authorship and initial publication in this journal.
Authors are able to enter into separate, additional contractual arrangements for the non-exclusive distribution of the journal's published version of the work (e.g. post it to an institutional repository or publish it in a book), with an acknowledgement of its initial publication in this journal.
Authors are permitted and encouraged to post their work online (preferably in institutional repositories or on their website) prior to and during the submission process, as it can lead to productive exchanges, as well as earlier and greater citation of published work.
Downloads
Download data is not yet available.