A New Conatus for the New World: Dewey's Response to Perfectionist Conceptions of Democratic Education
---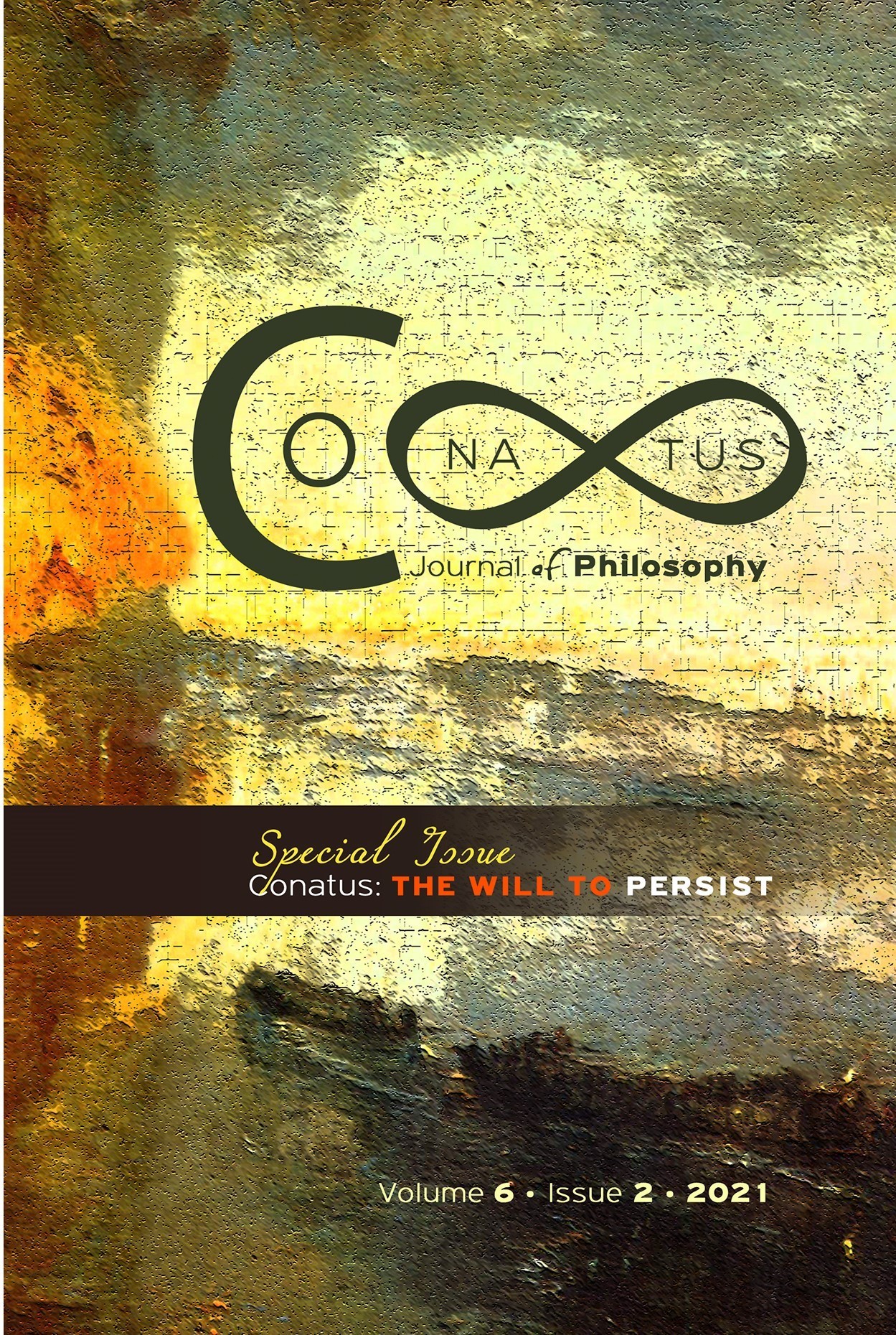 Published: Dec 28, 2021
Keywords:
conatus education collective democracy humanism perfectionism Spinoza Dewey
Abstract
We argue for a reconsideration of the claim that Spinoza's perfectionist conception of education was ushering in a form of radical humanism distinctly favorable to democratic ideals. With the rise of democratic societies and the corresponding need to constitute educational institutions within those societies, a more thoroughgoing commitment to democratic social ideals arose, first and foremost in American educational thought. This commitment can be seen especially in Dewey's philosophy of education. Specifically, Dewey and Spinoza had strikingly distinct conceptions of the overall aims of schooling. While Spinoza takes the aim of education to be the perfection of a student's original nature, Dewey takes education to involve the collective acquisition of an additional nature, reflecting the norms and expectations of one's specific community. In this paper, we juxtapose these two distinct conceptions of education alongside one another, with an eye towards illuminating the limitations of a perfectionist theory of education for the individual, as we find it in Spinoza, within a democratic society.
Article Details
How to Cite

Özel, J., Beisecker, D., & Ervin, J. (2021). A New Conatus for the New World: Dewey's Response to Perfectionist Conceptions of Democratic Education. Conatus - Journal of Philosophy, 6(2), 237–253. https://doi.org/10.12681/cjp.26600
This work is licensed under a Creative Commons Attribution-NonCommercial 4.0 International License.
Authors who publish with this journal agree to the following terms:
Authors retain copyright and grant the journal right of first publication with the work simultaneously licensed under a Creative Commons Attribution Non-Commercial International License (CC BY-NC 4.0) that allows others to share the work with an acknowledgement of the work's authorship and initial publication in this journal.
Authors are able to enter into separate, additional contractual arrangements for the non-exclusive distribution of the journal's published version of the work (e.g. post it to an institutional repository or publish it in a book), with an acknowledgement of its initial publication in this journal.
Authors are permitted and encouraged to post their work online (preferably in institutional repositories or on their website) prior to and during the submission process, as it can lead to productive exchanges, as well as earlier and greater citation of published work.
Downloads
Download data is not yet available.
References
Aloni, Nimrod. "Spinoza as Educator: From Eudaimonistic Ethics to an Empowering and Liberating Pedagogy." Educational Philosophy and Theory 40, no. 4 (2008): 531-544.
Dahlbeck, Johan. "The Egoistic Teacher: Educational Implications of Spinoza's Ethical Egoism." Ethics and Education 12, no. 3 (2017): 304-319.
Dahlbeck, Johan. "A Spinozistic Model of Moral Education." Studies in Philosophy and Education 36 (2017): 533-550.
Dewey, John. Democracy and Education: An Introduction to the Philosophy of Education. New York: The Free Press, 1944.
Dewey, John. "My Pedagogic Creed." In The American Hegelians: An Intellectual Episode in the History of Western America, edited by William H. Goetzmann, 310-320. New York: Alfred A. Knopf, Inc., 1973.
Dewey, John. "The Pantheism of Spinoza." The Journal of Speculative Philosophy 16, no. 3 (1882): 249-257.
Feuer, Lewis. Spinoza and the Rise of Liberalism. New Jersey: Transaction Books, 1987.
Ervin, Joe, David Beisecker, and Jasmin Özel. "The St. Louis Hegelians and the Institutionalization of Democratic Education." Philosophy of Education 77, no. 1 (2021): 47-64.
Frankena, William. "Spinoza's New Morality." In Spinoza: Essays in Interpretation, edited by Maurice Mandelbaum, and Eugene Freeman, 85-100. La Salle, IL: Open Court Publishing, 1971.
Goldstein, Rebecca. Betraying Spinoza: The Renegade Jew who gave us Modernity. New York: Schocken Books, 2006.
Hampshire, Stuart. "Spinoza's Theory of Human Freedom." In Spinoza: Essays in Interpretation, edited by Maurice Mandelbaum, and Eugene Freeman, 35-48. La Salle, IL: Open Court Publishing, 1971.
Lloyd, Genevieve. "Spinoza and the Education of the Imagination." In Philosophers on Education: New Historical Perspectives, edited by Amelie Oksenberg Rorty, 157-172. London: Routledge, 1998.
Nadler, Steven. Spinoza's Ethics – An Introduction. New York: Cambridge, 2006.
O'Donnell, Aislinn. "Spinoza, Experimentation and Education: How Things Teach Us." Educational Philosophy and Theory 50, no. 9 (2018): 819-829.
Puolimatka, Tapio. "Spinoza's Theory of Teaching and Indoctrination." Educational Philosophy and Theory 33, no. 3-4 (2001): 397-410.
Rorty, Richard. Achieving Our Country. Leftist Thought in Twentieth-Century America. Cambridge, MA: Harvard University Press, 1997.
Rousseau, Jean-Jacques. "A Discourse on the Origin of Inequality." In The Social Contract and Discourses, translated by George Douglas Howard Cole, 155-246. London, and Toronto: J. M. Dent and Sons, 1923.
Spinoza, Baruch. Ethics. In Spinoza Complete Works, edited by Michael L. Morgan, translated by Samuel Shirley, 213-382. Indianapolis, IN: Hackett Publishing Company, Inc., 2002.