Stoic Cognitive Theories and Contemporary Neuropsychological Treatments
---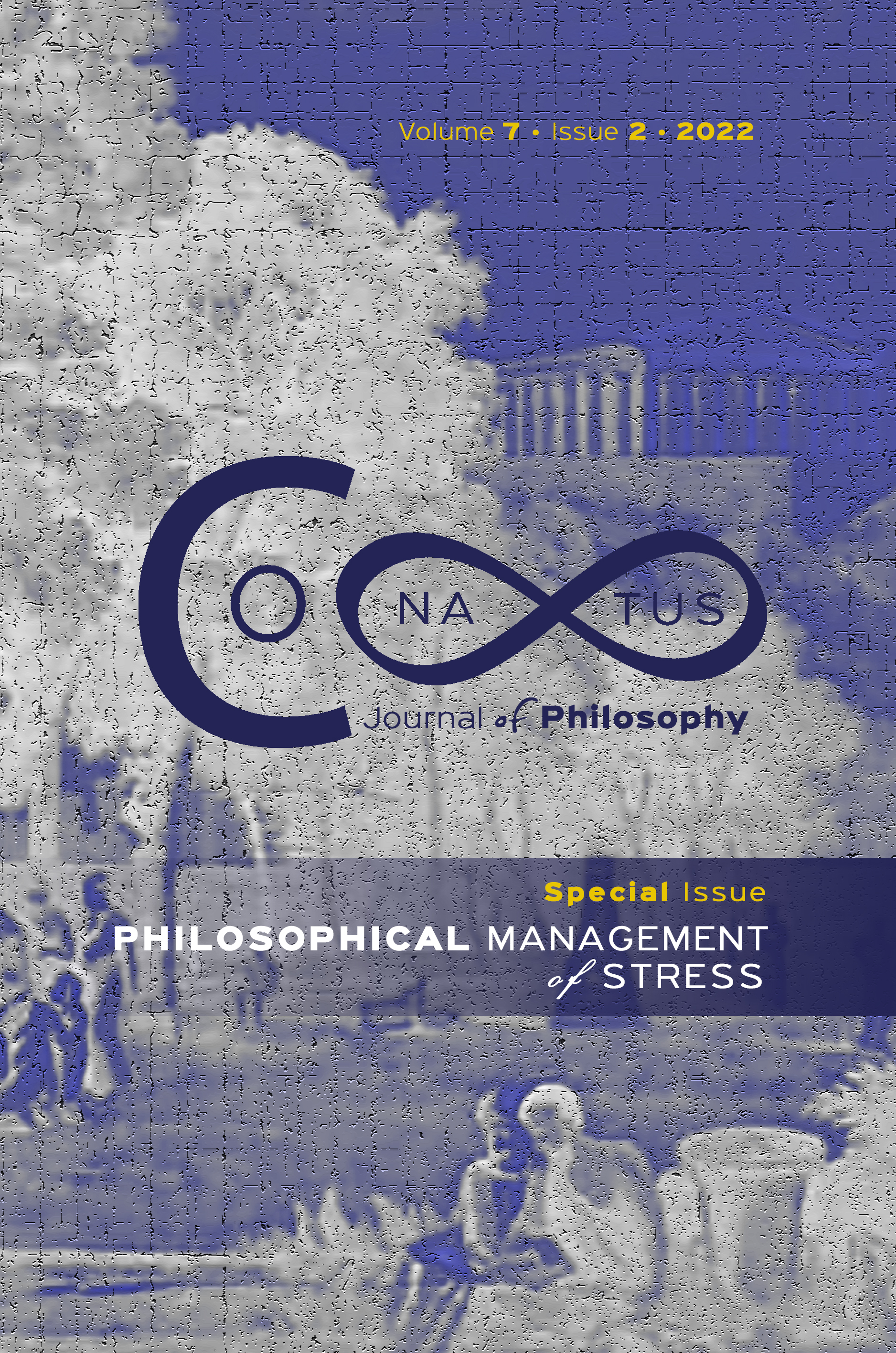 Published: Δεκ 31, 2022
Keywords:
Stoics psyche mind reason emotions philosophical exercises cognitive therapy
Abstract
During the Hellenistic period the value of philosophical systems was to be judged by a meta-philosophical criterion, i.e., by their ability to lead practitioners towards the pursuit of good or happiness, albeit treating pain and sorrow, since all human beings are supposed to be able to reach the state of happiness via their own efforts. By emphasizing the role of thoughts or judgments, Stoics placed cognition in the intermediate phase between an event and the reaction that somebody has due to the event, rendering it both the cause and the cure of emotional disorders. This viewpoint is also fundamental in modern cognitive psychotherapy, although the parallelism goes beyond theory to the practical character in both approaches. Rational and non-rational aspects of human psychology cannot be isolated from each other, allowing thus adults to actively engage in their moral development by altering their beliefs. In this frame, cognitive distancing, the practice of awareness, attention to the present moment, and the Socratic dialogue become valuable tools in structuring emotional self-regulation.
Article Details
How to Cite

Kormas, P. (2022). Stoic Cognitive Theories and Contemporary Neuropsychological Treatments. Conatus - Journal of Philosophy, 7(2), 87–102. https://doi.org/10.12681/cjp.31706
This work is licensed under a Creative Commons Attribution-NonCommercial 4.0 International License.
Authors who publish with this journal agree to the following terms:
Authors retain copyright and grant the journal right of first publication with the work simultaneously licensed under a Creative Commons Attribution Non-Commercial International License (CC BY-NC 4.0) that allows others to share the work with an acknowledgement of the work's authorship and initial publication in this journal.
Authors are able to enter into separate, additional contractual arrangements for the non-exclusive distribution of the journal's published version of the work (e.g. post it to an institutional repository or publish it in a book), with an acknowledgement of its initial publication in this journal.
Authors are permitted and encouraged to post their work online (preferably in institutional repositories or on their website) prior to and during the submission process, as it can lead to productive exchanges, as well as earlier and greater citation of published work.
Downloads
Download data is not yet available.