Living Happily in the Era of COVID-19: Philosophical and Positive Psychology Intervention in Secondary Education
---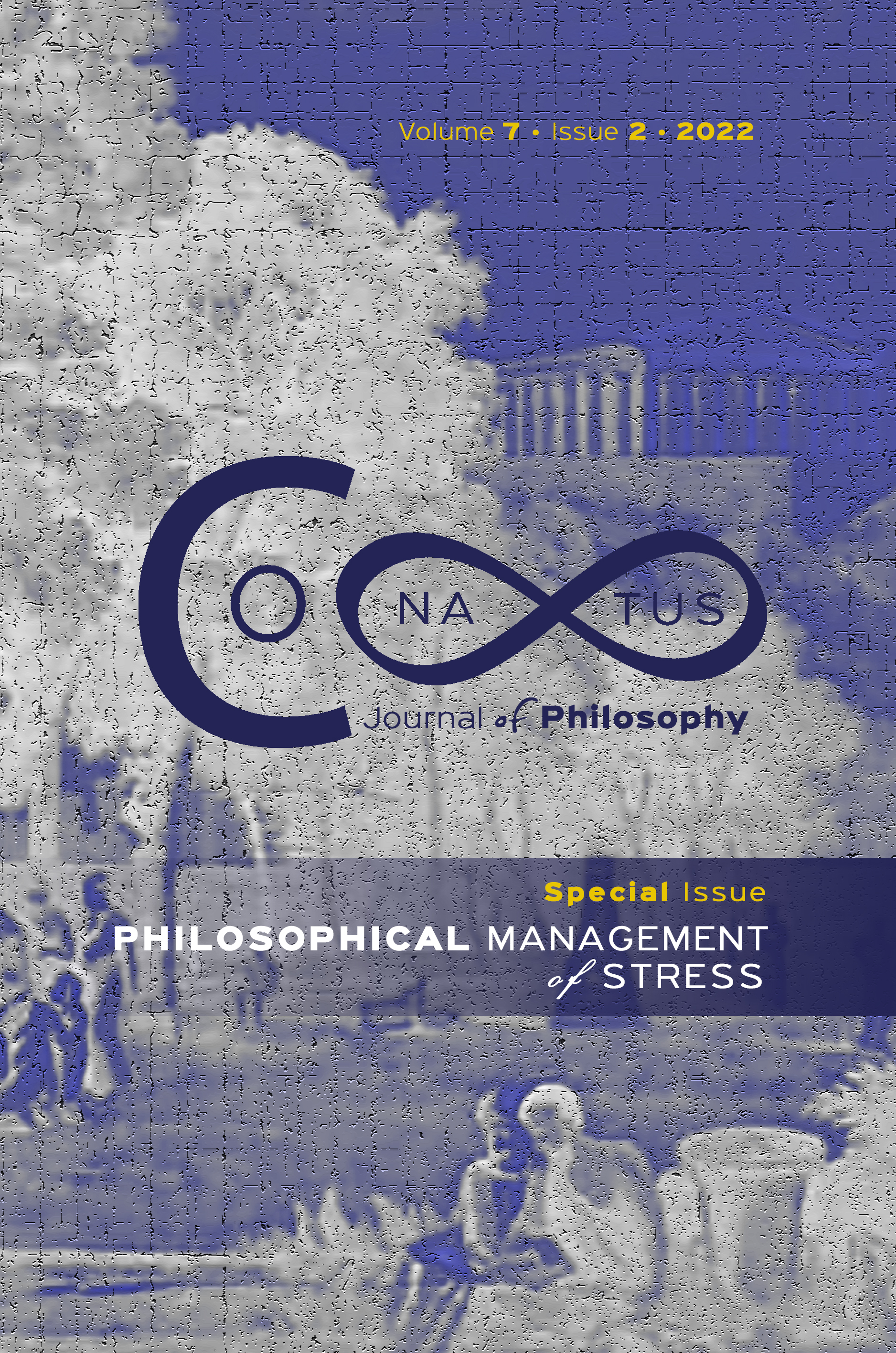 Published: Dec 31, 2022
Keywords:
positive psychology Epicureanism Stoicism school intervention program COVID-19 mental well-being
Abstract
In the coronavirus pandemic crisis, the mental well-being of adolescents was significantly burdened and, in this context, an innovative school intervention program was applied and its effect was investigated. The program involved a structured 11-weeks-long psycho-educational intervention on a sample of 11 Greek high school students (aged 16-17 years), combining principles of Epicurean and Stoic Philosophy with Positive Psychology techniques, aiming at promoting their mental well-being and the effective management of the psychological effects of the pandemic crisis. A qualitative methodology was used for data collection, including triangulation and data enrichment, self-referential demographic questionnaires, focus group and group interviews, semi-structured individual oral interviews and written descriptions and narratives. Before the intervention, the students' needs and expectations were investigated through written narratives and, after the intervention, semi-structured individual oral interviews and group interviews recorded their personal experiences and evaluative judgments. The application of positive techniques of meaning in life, optimism, gratitude and the development of positive relationships, combined with a cognitive reconstruction based on the principles of Epicureanism and Stoicism, had beneficial effects on the participating students, including emotional state improvement, mental well-being enhancement, and improved aspects of quality of life, such as subjective health, cognitive and school performance, family and interpersonal relationships. The highlight of the study was the emergence of the supporting role of Philosophy in the effectiveness of the applied techniques of Positive Psychology in the management of the psychological and social impact of the COVID-19 pandemic.
Article Details
How to Cite

Michopoulou, E. (2022). Living Happily in the Era of COVID-19: Philosophical and Positive Psychology Intervention in Secondary Education. Conatus - Journal of Philosophy, 7(2), 193–227. https://doi.org/10.12681/cjp.31765
This work is licensed under a Creative Commons Attribution-NonCommercial 4.0 International License.
Authors who publish with this journal agree to the following terms:
Authors retain copyright and grant the journal right of first publication with the work simultaneously licensed under a Creative Commons Attribution Non-Commercial International License (CC BY-NC 4.0) that allows others to share the work with an acknowledgement of the work's authorship and initial publication in this journal.
Authors are able to enter into separate, additional contractual arrangements for the non-exclusive distribution of the journal's published version of the work (e.g. post it to an institutional repository or publish it in a book), with an acknowledgement of its initial publication in this journal.
Authors are permitted and encouraged to post their work online (preferably in institutional repositories or on their website) prior to and during the submission process, as it can lead to productive exchanges, as well as earlier and greater citation of published work.
Downloads
Download data is not yet available.