Vol. 3 No. 1 (2022): Image and Memory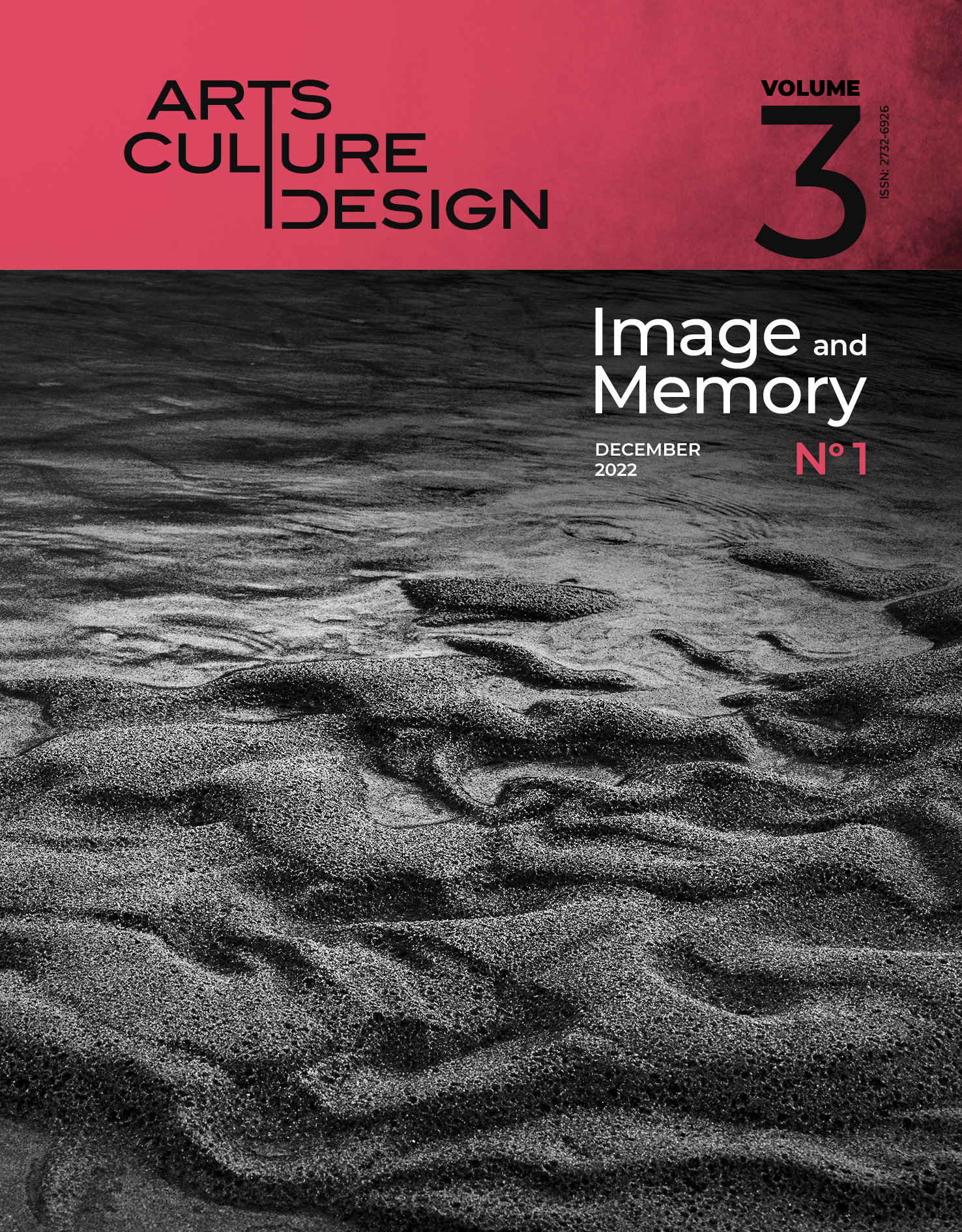 Published: 2023-01-23
The third volume of Design | Arts | Culture is dedicated to "Image and Memory".  
If images are embodied in pictures, we should also acknowledge that "a picture is worth a thousand words". This commonplace quotation suggests that images contain more information than texts and that the pieces of information provided by images are more easily processed and understood by any observer. Otherwise, a picture can trigger a buried memory and recall a precise moment in time much more rapidly than words. 
Quoting Walter Benjamin, "the true picture of the past flits by. The past can be seized only as an image which flashes up at the instant when it can be recognized and is never seen again."
According to Heraclitus's theory "everything flows" ("πάντα ῥεῖ"/panta rhei), everything that surrounds us is in permanent movement, and in this perspective, the world of physical and mental phenomena in a flow was the basis for designing the third volume of DAC Journal, Image and Memory, No 1. 
Visual artists, art historians and theoreticians, historians, and archaeologists contributed with essays (both textual and visual) thematising various aspects regarding the mnemonic, individual and collective memories.
Total pages 117
---