Political theology in recent case-law on Religious Education in Greece: "religious consciousness" vs "religious conscience" within the Greek Constitution
---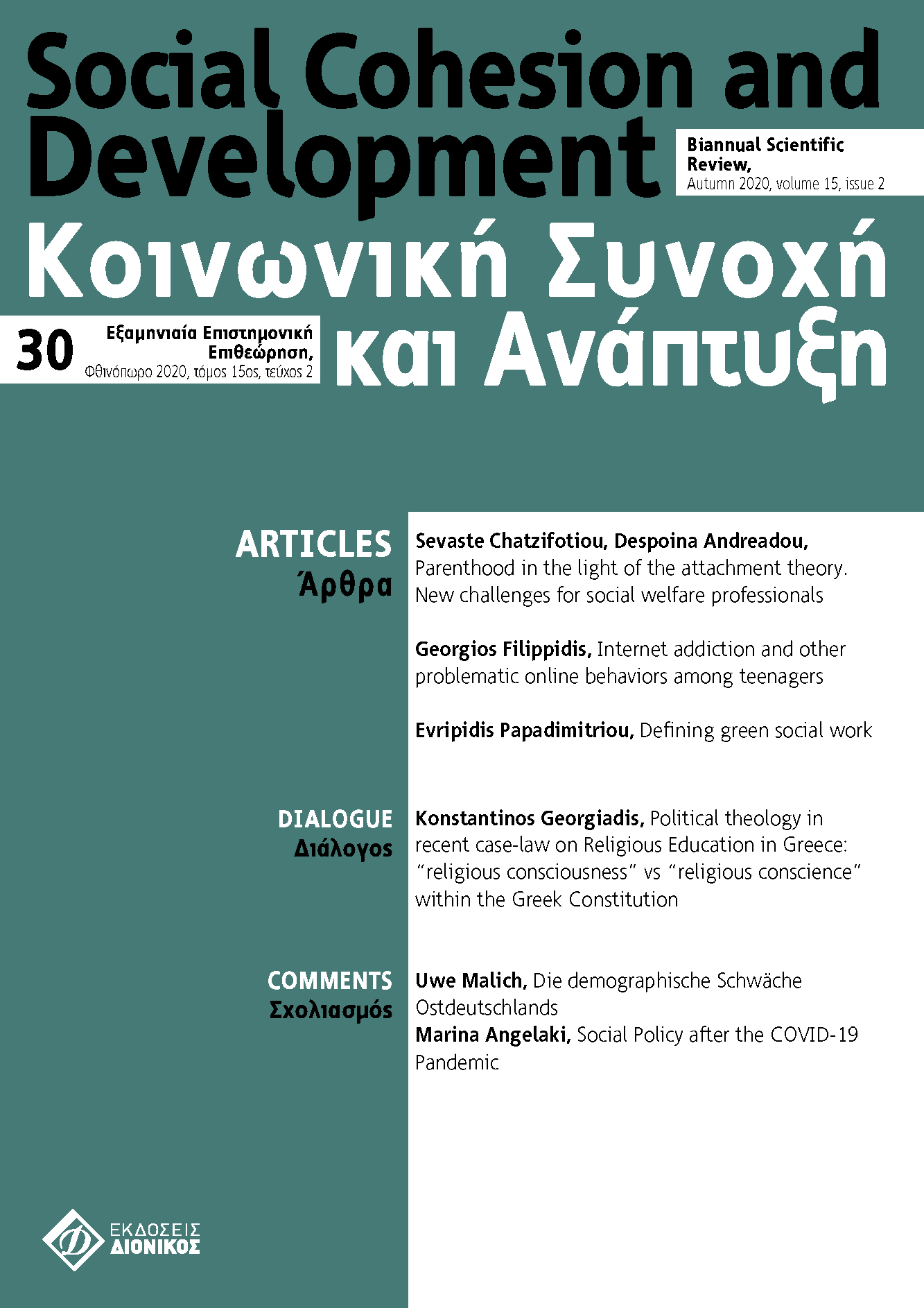 Veröffentlicht: nov 28, 2022
Abstract
The social and political dialogue on Religious Education in Greece has reached a peak. A series of court decisions annulled a corresponding series of administrative decisions, by which the New Curriculum for Religious Education was legislated and reformed repeatedly since 2016. The controversy between a "confessional" and an "interreligious" approach concentrates on two ostensibly contradictory terms within the Greek Constitution: the "religious conscience" (Article 13) as an individual right and the "religious consciousness" (Article 16) in the broad sense of the collective consciousness. The main issue is the exact meaning of the "Orthodox consciousness", since it is identified with the "religious consciousness". Does it imply only a religion or a cultural identity that also has a supra-constitutional status in Greece? Is it really in conflict with or does it rather presuppose an "open society"? Resolution to such dilemmas is given by a political theology based on recent constitutional case-law.
Article Details
Zitationsvorschlag

Georgiadis, K. (2022). Political theology in recent case-law on Religious Education in Greece: "religious consciousness" vs "religious conscience" within the Greek Constitution. Social Cohesion and Development, 15(2). https://doi.org/10.12681/scad.32089
Dieses Werk steht unter der
Lizenz Creative Commons Namensnennung - Nicht-kommerziell - Weitergabe unter gleichen Bedingungen 4.0 International
.
Authors who publish with this journal agree to the following terms:
Authors retain copyright and grant the journal right of first publication with the work simultaneously licensed under a Creative Commons Attribution Non-Commercial License that allows others to share the work with an acknowledgement of the work's authorship and initial publication in this journal.
Authors are able to enter into separate, additional contractual arrangements for the non-exclusive distribution of the journal's published version of the work (e.g. post it to an institutional repository or publish it in a book), with an acknowledgement of its initial publication in this journal.
Authors are permitted and encouraged to post their work online (preferably in institutional repositories or on their website) prior to and during the submission process, as it can lead to productive exchanges, as well as earlier and greater citation of published work (See The Effect of Open Access).
Downloads
Keine Nutzungsdaten vorhanden.