Overview and recording of sensors and corresponding biosignal measurement technologies (Biosensors) - Communication protocols - Ethical issues
---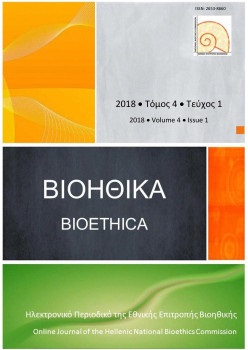 Abstract
Chronic diseases represent the major expense in healthcare today. Examples include diabetes, asthma, heart failure, chronic obstructive pulmonary disease (COPD), dementia, arthritis, and a number of neurological disorders. The World Health Organization estimates that chronic diseases are the main cause of "disability" in 2020 and that, if not managed properly, will become the most expensive problem for healthcare systems .One of the main goals of modern health care is to ensure that patients with chronic and non-diseases (such as diabetes and COPD), will receive medical monitoring and care at home whenever possible. This would result in lower requirements in necessary sources of health care, in hospital coverage and allow for more targeted delivery of health and care services. Therefore the problem we face is the reliable, easy and fast collection of medical data, i.e. the state of health of an individual. The development of sensor technology, in hardware and software, but also the communication protocols, has enabled wearable, ambient, implantable sensors to be introduced into health service systems. Ideally, this would permit the monitoring of physiological parameters of the patient continuously in contrast to provide a "snapshot" of these parameters when the patient visits the physician or performing some tests.
This paper seeks to investigate and analyze simple glucose, pressure, oxygen, and more complex sensor systems available on the market or at research level and to review the communication protocols used in these applications, with particular emphasis on emerging bioethics.
Article Details
How to Cite

Κοτοπούλη (Maria-Ioanna Kotopouli) Μ. .-. Ι. (2018). Overview and recording of sensors and corresponding biosignal measurement technologies (Biosensors) - Communication protocols - Ethical issues. Bioethica, 4(1), 69–83. https://doi.org/10.12681/bioeth.19699
Section
Original Articles
Authors who publish with this journal agree to the following terms:
· Authors retain copyright and grant the journal right of first publication with the work simultaneously licensed under a Creative Commons Attribution Non-Commercial License that allows others to share the work with an acknowledgement of the work's authorship and initial publication in this journal.
· Authors are able to enter into separate, additional contractual arrangements for the non-exclusive distribution of the journal's published version of the work (e.g. post it to an institutional repository or publish it in a book), with an acknowledgement of its initial publication in this journal.
We encourage authors to deposit their articles, as well as data underlying the publications, in institutional and/or other appropriate subject repositories.
 BIOETHICA permits and encourages authors to archive the final publication pdf  in institutional (e.g. the repository of the National Hellenic Research Foundation) or other appropriate subject repositories (e.g. SSOAR repository for social sciences),  in compliance with institutional and/or funder open access policies, after publication in the BIOETHICA. Authors must provide bibliographic details that credit publication in the journal, as well as related funding details (when applicable).
Lists of institutional and other subject-based academic open access repositories can be found listed by country at the registry http://opendoar.org/countrylist.php   

If your institution does not possess a repository you may deposit a copy of your paper at no cost with www.zenodo.org , the repository supported for open access research in the EU by the European Commission, through the project OpenAIRE (www.openaire.eu )
Downloads
Download data is not yet available.