Publisher's note
---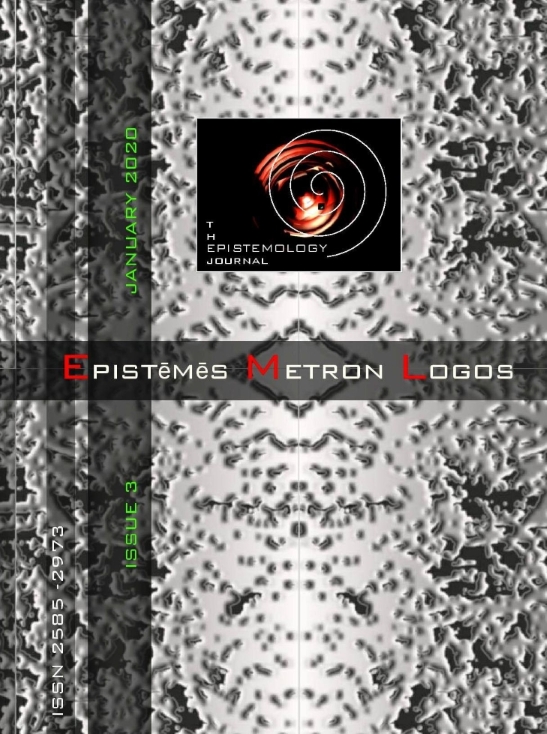 Abstract
The current issue of EML comes with three important changes.
First and foremost, we have a new Editor in Chief: Professor Panagiotis Vlamos, the head of the Informatics Department of the Ionian University, a distinguished academic and mathematician.
The second important change is the official opening of the EML's webpage within the National Documentation Center's platform. This means that all editorial and publishing workload will be processed automatically via the publishing platform of the NDC providing increased functionality for both writers and editors.
The third important change is language. In an effort to make EML a truly international journal, apart from the obvious and necessary first step to staff the editorial board highly esteemed academics from around the globe, which we have accomplished, we have decided to publish articles in the English language only. This decision will be in effect starting on the July 2020 issue.
I want to thank all sides, writers, editors, NDC, for your contribution in making EML a top of the line journal and I wish to commit to continuous innovative and evolving future editions!
Article Details
How to Cite

Papageorgiou, K. (2020). Publisher's note. Epistēmēs Metron Logos, (3), 1. Retrieved from https://ejournals.epublishing.ekt.gr/index.php/episteme/article/view/22134
Section
Publishing partner
This work is licensed under a Creative Commons Attribution-NonCommercial 4.0 International License.
Authors who publish with this journal agree to the following terms:
Authors retain copyright and grant the journal right of first publication with the work simultaneously licensed under a Creative Commons Attribution Non-Commercial License that allows others to share the work with an acknowledgement of the work's authorship and initial publication in this journal.
Authors are able to enter into separate, additional contractual arrangements for the non-exclusive distribution of the journal's published version of the work (e.g. post it to an institutional repository or publish it in a book), with an acknowledgement of its initial publication in this journal.
Authors are permitted and encouraged to post their work online (preferably in institutional repositories or on their website) prior to and during the submission process, as it can lead to productive exchanges, as well as earlier and greater citation of published work.
Downloads
Download data is not yet available.