Revolution in Military Affairs: The United States and Its Big Competitors
---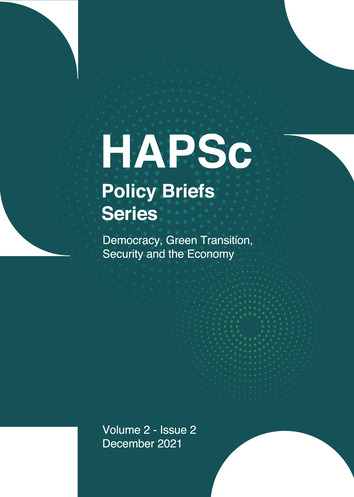 Δημοσιευμένα: Dec 29, 2021
Περίληψη
The term "Revolution in Military Affairs" (RMA) has been one of the most significant areas of study for international relations scholars during the last seventy years. Its interpretation is debatable. This paper, after approaching the matter theoretically, seeks to underline the main weaknesses of the American RMA along with their implications against the efforts of its main competitors, Russia, and China. The two, in the age of information technology, try to undermine their competitor's advantages and manage to accomplish their own breakthrough in the field, with each displaying its own unique approach to the matter. Going full circle, some recommendations are suggested for the United States at the end.
Λεπτομέρειες άρθρου
Πώς να δημιουργήσετε Αναφορές

Chatziilias, A. (2021). Revolution in Military Affairs: The United States and Its Big Competitors. HAPSc Policy Briefs Series, 2(2), 121–130. https://doi.org/10.12681/hapscpbs.29500
Οι συγγραφείς των άρθρων που δημοσιεύονται στο περιοδικό διατηρούν τα δικαιώματα πνευματικής ιδιοκτησίας επί των άρθρων τους, δίνοντας στο περιοδικό το δικαίωμα της πρώτης δημοσίευσης. Άρθρα που δημοσιεύονται στο περιοδικό διατίθενται με άδεια Creative Commons 4.0 και σύμφωνα με την άδεια μπορούν να χρησιμοποιούνται ελεύθερα, με αναφορά στο/στη συγγραφέα και στην πρώτη δημοσίευση με δικαίωμα τροποποίησης μόνον με παρόμοια διανομή (αν αναμείξετε, τροποποιήσετε, ή δημιουργήσετε πάνω στο υλικό, πρέπει να διανείμετε τις δικές σας συνεισφορές υπό την ίδια άδεια όπως και το πρωτότυπο).
Λήψεις
Τα δεδομένα λήψης δεν είναι ακόμη διαθέσιμα.