Wildlife Trafficking: An Emerging Threat to European Security?
---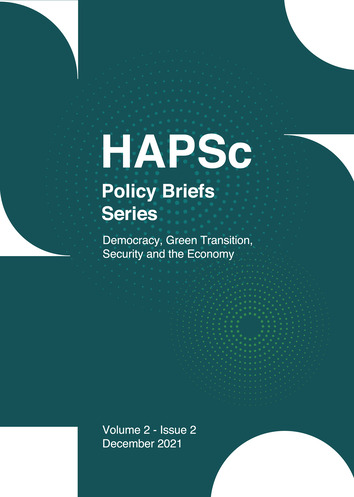 Published: Dec 29, 2021
Keywords:
Wildlife Trafficking European Union Environmental Crime Security European Defense Fund EU Action Plan CITES
Abstract
Illegal wildlife trade is a multidimensional phenomenon that is present in every state. Although, the repercussions of this criminal activity are mainly linked with biodiversity and the survival of rare species, many dangers occur regarding national and supranational security. Given the fact that wildlife trafficking currently thrives in European states, this paper intends to explain the ways that wildlife trafficking has affected the EU and examine its connection with security strategies. Therefore, the essay proposes specific measures that need to be adopted at European level to bridge the differences among national policies. In the end, concrete assumptions are provided concerning the efficiency of the European Common Foreign and Security Policy (CFSP) in relation with the topic.
Article Details
How to Cite

Kakarouka, V. (2021). Wildlife Trafficking: An Emerging Threat to European Security?. HAPSc Policy Briefs Series, 2(2), 196–205. https://doi.org/10.12681/hapscpbs.29506
Authors retain copyright and grant the journal right of first publication with the work simultaneously licensed under a Creative Commons Attribution License that allows others to share the work with an acknowledgement of the work's authorship and initial publication in this journal.
Downloads
Download data is not yet available.