Polish Local Government Aid to Refugees from Ukraine on the Example of the City of Poznań
---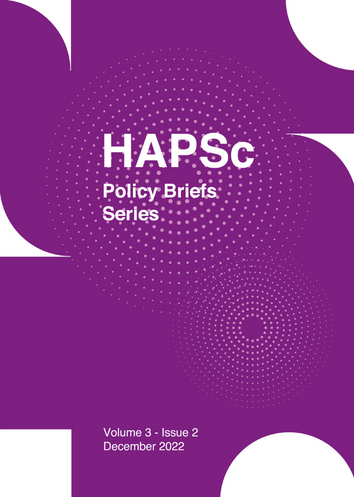 Published: Dec 29, 2022
Keywords:
migrants refugees Ukraine aid Poznań
Abstract
The Russian invasion of Ukraine in February 2022 resulted in a mass migration of refugees. Poland, as a neighbour, took in those fleeing the war and deployed them in cities in different parts of the country. A large part of the population was taken in by towns and cities in the east of Poland, but Ukrainian citizens were leaving further west. One city that provided assistance was Poznań, which, in cooperation with many local institutions, created living conditions for the refugees. The article analyses the actions that the local government carried out to deal with the migration crisis and what goals guided them.
Article Details
How to Cite

Wojtasz, A. (2022). Polish Local Government Aid to Refugees from Ukraine on the Example of the City of Poznań. HAPSc Policy Briefs Series, 3(2), 87–92. https://doi.org/10.12681/hapscpbs.33787
This work is licensed under a Creative Commons Attribution 4.0 International License.
Authors retain copyright and grant the journal right of first publication with the work simultaneously licensed under a Creative Commons Attribution License that allows others to share the work with an acknowledgement of the work's authorship and initial publication in this journal.
Downloads
Download data is not yet available.