Natural Gas Price Inefficiencies as an Obstacle in Taming EU Inflation
---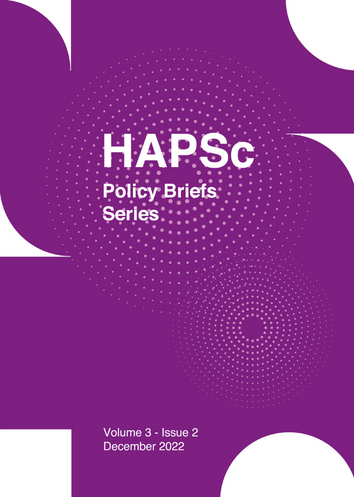 Published: Dec 29, 2022
Keywords:
Inflation TTF Energy Crisis European Union Natural Gas
Abstract
During both the Covid-19 and energy crises, EU member states were forced to dedicate a tremendous amount of financial support to ensure economic survival and recovery, which inadvertently triggered inflation pressures. But as countries opted to switch from targeted measures against high energy prices to horizontal ones due to both political and practical reasons, demand-side inflation began to determine core inflation to an extent equal to that of the supply-side. Given that EU member states cannot withdraw fiscal support at the moment, as natural gas prices remain extraordinarily high, the focus must shift towards addressing the inefficiencies of natural gas pricing in the EU. By correcting those inefficiencies, pricing will reflect actual supply conditions, out of which increased LNG availability is the most important one, thus allowing countries to roll back fiscal support and monetary authorities to address inflation.
Article Details
How to Cite

Krompas, I. (2022). Natural Gas Price Inefficiencies as an Obstacle in Taming EU Inflation. HAPSc Policy Briefs Series, 3(2), 146–152. https://doi.org/10.12681/hapscpbs.33794
This work is licensed under a Creative Commons Attribution 4.0 International License.
Authors retain copyright and grant the journal right of first publication with the work simultaneously licensed under a Creative Commons Attribution License that allows others to share the work with an acknowledgement of the work's authorship and initial publication in this journal.
Downloads
Download data is not yet available.
References
European Commission (2021). Tackling rising energy prices: a toolbox for action and support. Brussels: European Commission.
Goncalves, E., & Koester, G. (2022). The role of demand and supply in underlying inflation - decomposing HICPX inflation into components. Economic Bulletin Issue 7/2022, ECB.
Heather, P. (2020). European Traded Gas Hubs: The supremacy of TTF. Oxford: Oxford Institute for Energy Studies.