Interactions between free-living nematodes and benthic diatoms: insights from the Gulf of Trieste (northern Adriatic Sea)
---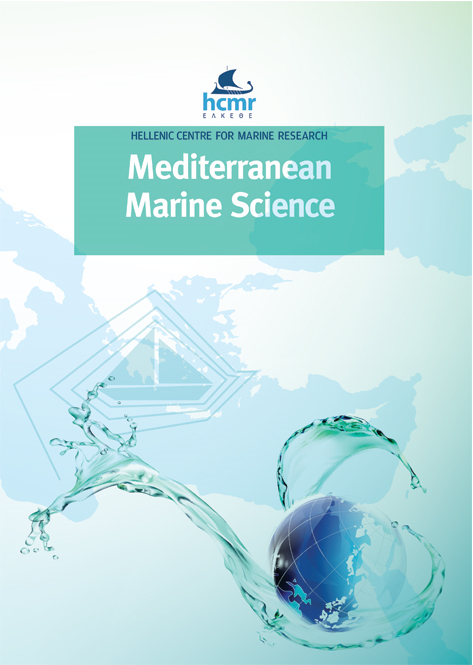 Published: Nov 6, 2018
Keywords:
Free-living nematodes Ptycholaimellus microphytobenthos benthic ecosystem functioning shallow coastal environment northern Adriatic Sea
Abstract
From July 2010 to July 2012, free-living nematodes were investigated in terms of abundance, genera and trophic composition at the long term St. C1 (depth 18 m), located in the Gulf of Trieste (northern Adriatic Sea). The integration of these results with environmental (e.g. sediment grain-size, Biopolymeric C and Chl a) and biological variables (benthic diatom biomass and composition) collected synoptically with nematodes, allowed to clarify the linkage between these organisms and another ecosystem component, i.e. benthic diatoms. The observed peaks of nematode abundance in summer samplings were ascribable almost exclusively to piercing nematodes that feed on microalgae (Chromadoridae and, among them, Ptycholaimellus) and were concomitant with the highest numbers of benthic diatoms. DISTLM outputs further corroborated this interaction by indicating Chl a, i.e. a proxy of benthic diatoms, as the only environmental variable that significantly shaped nematode assemblage over the 2-year period. This linkage was not explained only quantitatively (i.e. more diatoms supported more nematodes) but also qualitatively. During winter, in fact, the presence of heavily silicified diatoms co-occurred with nematode minima and the lowest percentage of piercing organisms, suggesting an overall minor ability of the assemblage in using this feeding strategy. In a benthic ecosystem functioning point of view, the observed seasonal pattern of variation in both nematodes and benthic diatoms suggests that more of the energy flowing to nematodes during the summer derives directly from benthic diatom primary production while in the winter this linkage is less important.
Article Details
How to Cite

FRANZO, A., GUILINI, K., CIBIC, T., & NEGRO, P. D. (2018). Interactions between free-living nematodes and benthic diatoms: insights from the Gulf of Trieste (northern Adriatic Sea). Mediterranean Marine Science, 19(3), 538–554. https://doi.org/10.12681/mms.15549
Authors who publish with this journal agree to the following terms:
Authors retain copyright and grant the journal right of first publication with the work simultaneously licensed under a Creative Commons

Attribution Non-Commercial

License that allows others to share the work with an acknowledgement of the work's authorship and initial publication in this journal.
Authors are able to enter into separate, additional contractual arrangements for the non-exclusive distribution of the journal's published version of the work (e.g. post it to an institutional repository or publish it in a book), with an acknowledgement of its initial publication in this journal.
Authors are permitted and encouraged to post their work online (preferably in institutional repositories or on their website) prior to and during the submission process, as it can lead to productive exchanges, as well as earlier and greater citation of published work (See The Effect of Open Access).
Downloads
Download data is not yet available.