Twelve new records of gobies and clingfishes (Pisces: Teleostei) significantly increase small benthic fish diversity of Maltese waters
---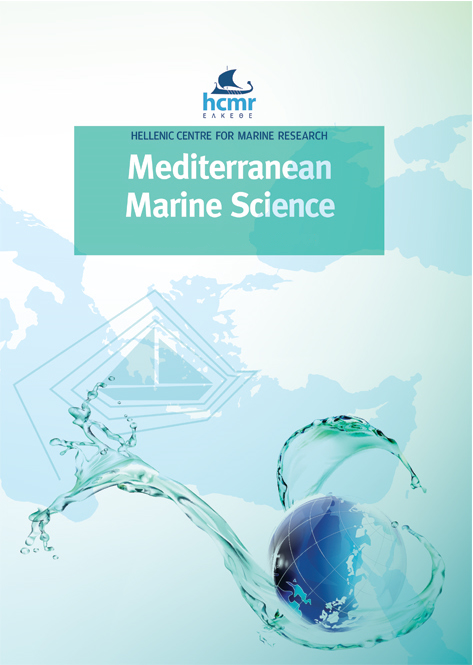 Published: May 28, 2019
Keywords:
New findings fishes Gobiidae Gobiesocidae checklists Mediterranean Sea.
Abstract
Twelve new first records of species from two families are added to the list of known marine fishes from Malta based on laboratory study of material collected during fieldwork over a period of more than twenty years. The three new records of clingfishes (Apletodon incognitus, Gouania wildenowi, Opeatogenys gracilis) double the known diversity of Gobiesocidae for the area; the nine new records of gobies (Chromogobius zebratus, Gobius ater, Gobius fallax, Gobius gasteveni, Gobius roulei, Lebetus guilleti, Odondebuenia balearica, Speleogobius llorisi, Vanneaugobius dollfusi) increase by almost a half the known diversity of Maltese Gobiidae. The most enigmatic species reported is G. ater, for which the most recent published record is two decades old and based on specimens that had actually been collected back in the 19th century. Checklists of the Gobiesocidae and Gobiidae of Maltese waters are presented. Biodiversity and biogeographic implications of the present findings are discussed.
Article Details
How to Cite

KOVAČIĆ, M., & SCHEMBRI, P. J. (2019). Twelve new records of gobies and clingfishes (Pisces: Teleostei) significantly increase small benthic fish diversity of Maltese waters. Mediterranean Marine Science, 20(2), 287–296. https://doi.org/10.12681/mms.19816
Authors who publish with this journal agree to the following terms:
Authors retain copyright and grant the journal right of first publication with the work simultaneously licensed under a Creative Commons

Attribution Non-Commercial

License that allows others to share the work with an acknowledgement of the work's authorship and initial publication in this journal.
Authors are able to enter into separate, additional contractual arrangements for the non-exclusive distribution of the journal's published version of the work (e.g. post it to an institutional repository or publish it in a book), with an acknowledgement of its initial publication in this journal.
Authors are permitted and encouraged to post their work online (preferably in institutional repositories or on their website) prior to and during the submission process, as it can lead to productive exchanges, as well as earlier and greater citation of published work (See The Effect of Open Access).
Downloads
Download data is not yet available.