Introduction
---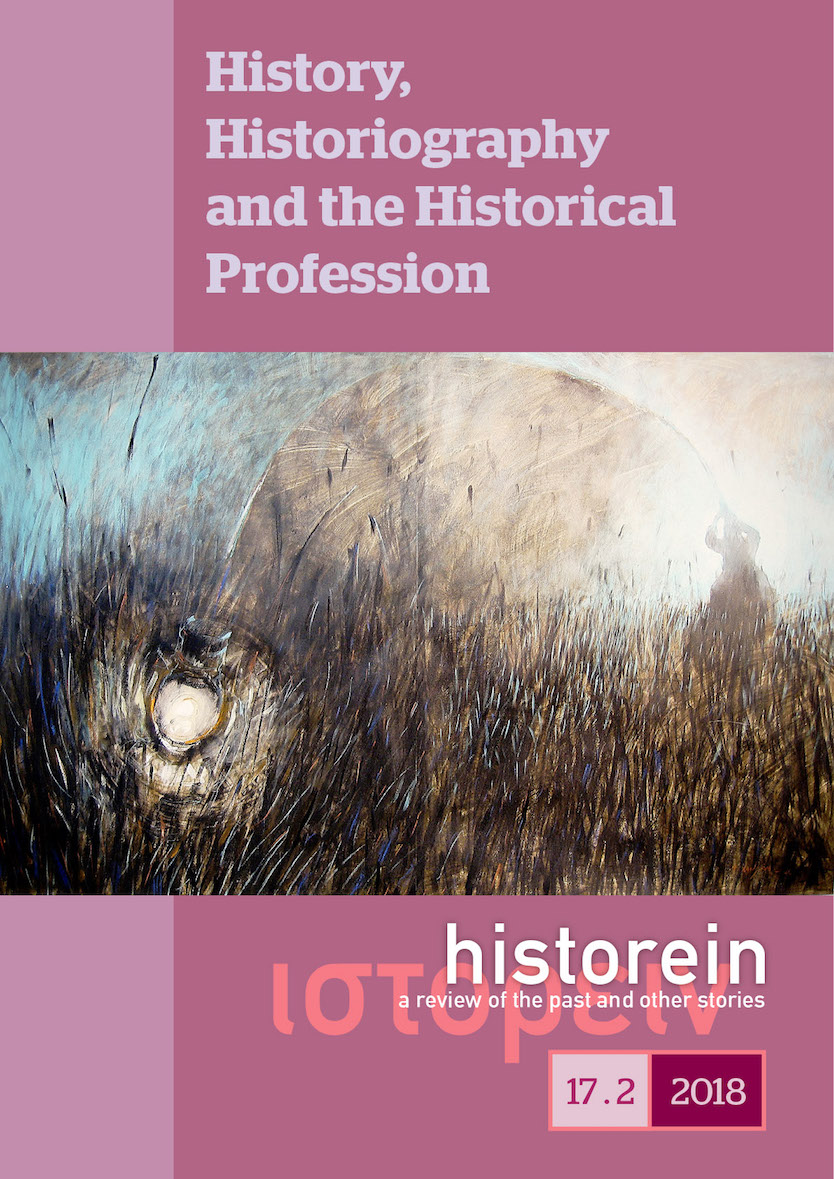 Abstract
Three historiographical articles, an essay on the press in nineteenth-century Finland and an analysis of a historical novel comprise this issue of Historein. Two of them analyse the historiography of the Greek interwar period as it concerns the economy and notions of national cultural identity, respectively. Another article discusses the impact of digital archiving for the historical profession, contemplating on its responsiveness to the demand for "instant history". The field of digital humanities also informs the next article, which, through the example of the Finnish press, seeks to make the concept of the virtual relevant in historical research. The final article gives a Foucauldian analysis of the notion of parrhesia for two historical personalities as they emerge from a well-known nineteenth-century historical novel, examining the multiple levels of historicity of the personas of the novel as well as the intentions of the critical views of the writer of his contemporary historical conflicts.
Article Details
How to Cite

Plakotos, G., & Syriatou, A. (2018). Introduction. Historein, 17(2). https://doi.org/10.12681/historein.17361
This work is licensed under a Creative Commons Attribution-NonCommercial-ShareAlike 4.0 International License.
The copyright for articles in this journal is retained by the author(s), with first publication rights granted to the journal. By virtue of their appearance in this open access journal, articles are free to use (with the exception of the non-granted right to make derivative works) with proper attribution for non-commercial uses (licence
Creative Commons 4.0
). EKT/NHRF retains the worldwide right to reproduce, display, distribute, and use articles published in
Historein
in all formats and media, either separately or as part of collective works for the full term of copyright. This includes but is not limited to the right to publish articles in an issue of the Journal, copy and distribute individual reprints of the articles, authorize reproduction of articles in their entirety in another EKT/NHRF publication, and authorize reproduction and distribution of articles or abstracts thereof by means of computerized retrieval systems.
Downloads
Download data is not yet available.