Ali Yaycioglu, Partners of the Empire: The Crisis of the Ottoman Order in the Age of Revolutions
---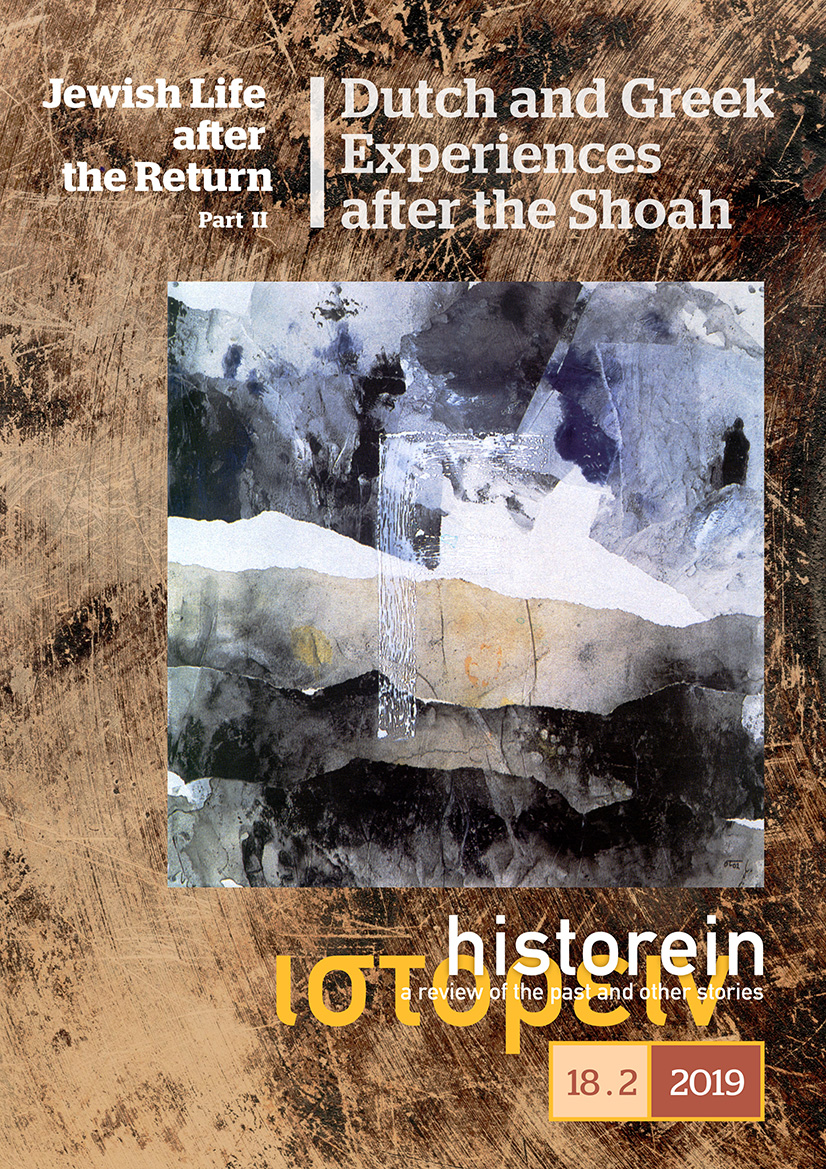 Published: Jun 19, 2019
Keywords:
Ottoman history Selim III nizam-i cedid Mahmud II
Abstract
Review of Ali Yaycioglu. Partners of the Empire: The Crisis of the Ottoman Order in the Age of Revolutions. Stanford: Stanford University Press, 2016. 347 pp.
Article Details
How to Cite

Gara, E. (2019). Ali Yaycioglu, Partners of the Empire: The Crisis of the Ottoman Order in the Age of Revolutions. Historein, 18(2). https://doi.org/10.12681/historein.18635
The copyright for articles in this journal is retained by the author(s), with first publication rights granted to the journal. By virtue of their appearance in this open access journal, articles are free to use (with the exception of the non-granted right to make derivative works) with proper attribution for non-commercial uses (licence
Creative Commons 4.0
). EKT/NHRF retains the worldwide right to reproduce, display, distribute, and use articles published in
Historein
in all formats and media, either separately or as part of collective works for the full term of copyright. This includes but is not limited to the right to publish articles in an issue of the Journal, copy and distribute individual reprints of the articles, authorize reproduction of articles in their entirety in another EKT/NHRF publication, and authorize reproduction and distribution of articles or abstracts thereof by means of computerized retrieval systems.
Downloads
Download data is not yet available.
References
Akyıldız, Ali. "Sened-i İttifakın İlk Tam Metni." İslâm Araştırmaları Dergisi 2 (1998): 209–222.
Akyıldız, Ali, and M. Şükrü Hanioğlu. "Negotiating the Power of the Sultan: The Ottoman Sened-i İttifak (Deed of Agreement), 1808." In The Modern Middle East: A Sourcebook for History, edited by Camron Michael Amin, Benjamin C. Fortna, and Elizabeth B. Frierson, 22–30. Oxford: Oxford University Press, 2006.
Bayly, C.A. The Birth of the Modern World, 1780–1914: Global Connections and Comparisons. Oxford: Blackwell, 2004.
Canbakal, Hülya. Society and Politics in an Ottoman Town: 'Ayntāb in the 17th Century. Leiden: Brill, 2007.
Hobsbawm, Eric J. The Age of Revolution, 1789–1848. London: Weidenfeld and Nicolson, 1962.
Katsiardi-Hering, Olga. "Von den Aufständen zu den Revolutionen christlicher Untertanen des Osmanischen Reiches in Südosteuropa (ca. 1530–1821): Ein Typologisierungsversuch." Südost-Forschungen 68 (2009): 96–137.
Shaw, Stanford J. Between Old and New: The Ottoman Empire under Selim III, 1789–1807. Cambridge, MA: Harvard University Press, 1971.