Greece, Uruguay and the British Informal Empire: From National Narratives to Global History
---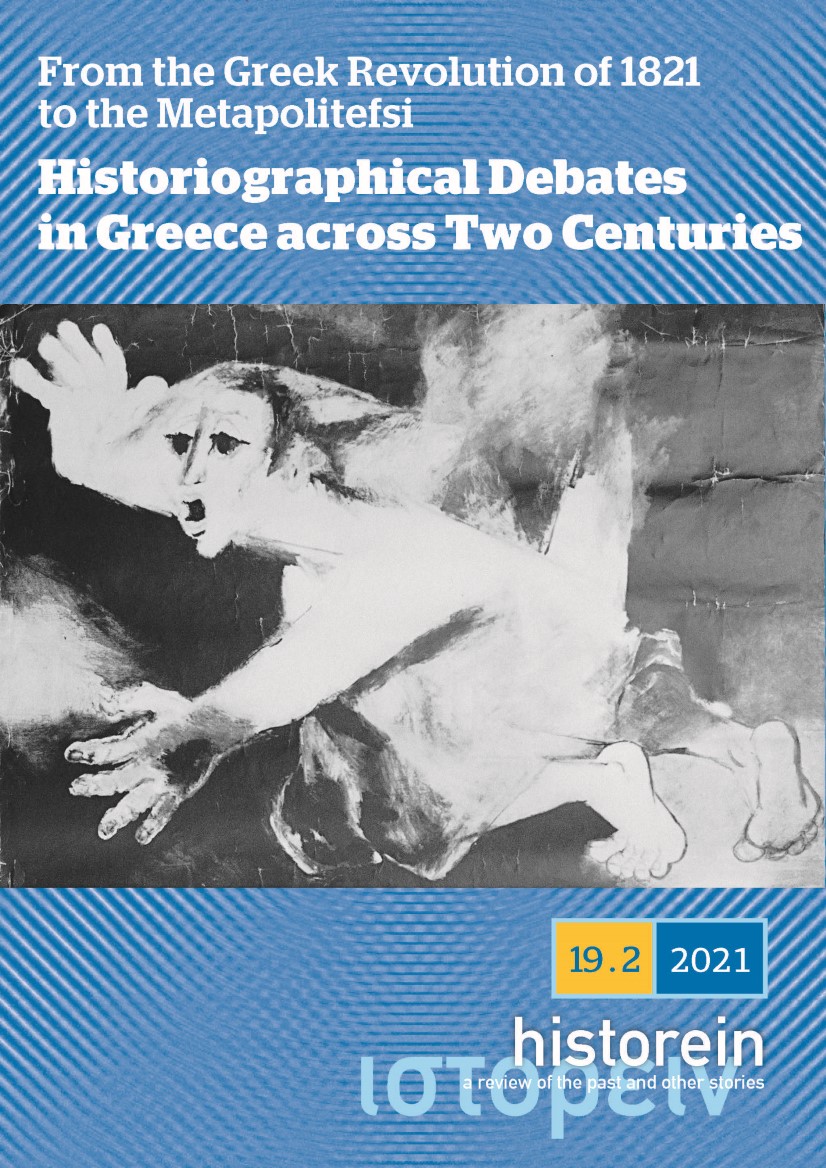 Published: Ιουλ 6, 2021
Keywords:
Greece Uruguay British colonialism Informal Empire history of globalization
Abstract
This article adopts a comparative global history approach to reflect on the histories of Greece and Uruguay through the prism of British informal imperial rule. It compares and contrasts the role and impact of the British informal empire on Greece and Uruguay's economic integration into the globalising economy of the late nineteenth century. The aim of this article is twofold: to reflect on each country's past to gain a better understanding of them, and to integrate the histories of Greece and Uruguay into the history of globalisation. To achieve this, we examine the place of each country in the globalising economy and the reasons why each country "performed" differently; Uruguay experienced some of the highest living standards in the region and the world while Greece was mired in wars and aggressive nationalist policies that lead to significant territorial (and therefore market) expansion at significant cost to state finances – a history that was marked by economic failures such as the default of 1893. Even that crisis, however, produced different outcomes depending on each country's place in the globalising British informal empire. This article shows two different paths of integration into a globalising economy shaped by the British financial and commercial order – an order often imposed with consent and occasionally through coercion.
Article Details
How to Cite

Gekas, S., & Acosta, C. (2021). Greece, Uruguay and the British Informal Empire: From National Narratives to Global History. Historein, 19(2). https://doi.org/10.12681/historein.19500
This work is licensed under a Creative Commons Attribution-NonCommercial-ShareAlike 4.0 International License.
The copyright for articles in this journal is retained by the author(s), with first publication rights granted to the journal. By virtue of their appearance in this open access journal, articles are free to use (with the exception of the non-granted right to make derivative works) with proper attribution for non-commercial uses (licence
Creative Commons 4.0
). EKT/NHRF retains the worldwide right to reproduce, display, distribute, and use articles published in
Historein
in all formats and media, either separately or as part of collective works for the full term of copyright. This includes but is not limited to the right to publish articles in an issue of the Journal, copy and distribute individual reprints of the articles, authorize reproduction of articles in their entirety in another EKT/NHRF publication, and authorize reproduction and distribution of articles or abstracts thereof by means of computerized retrieval systems.
Downloads
Download data is not yet available.