Reply to my critics
---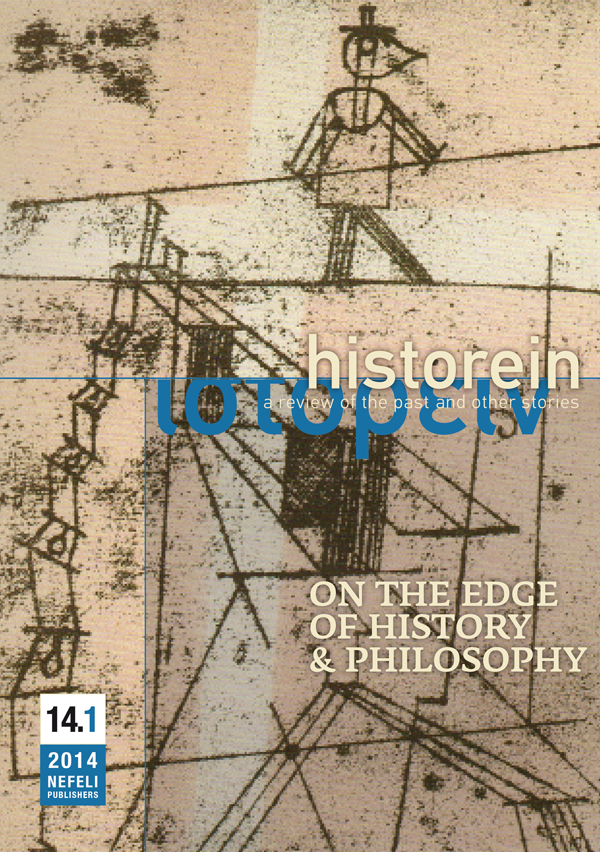 Abstract
In this reply to my critics (Monika Bobako, Krzysztof Brzechczyn, Ewa Domańska, Juliusz Iwanicki, Aviezer Tucker, Hayden White). I am answering several critical arguments that have been formulated concerning my 'Bordercrossings'. First, I dismantle the critique that I am subscribing to some version of 'covering law explanation'. Second, I clarify in what – limited - sense I find Lakatos ideas concerning 'scientific researchprogrammes' fruitful for philosophy of history. The cognitive and political Doppelexistenz of theories in the human sciences explains why epistemological analyses always need to be complemented by practical analyses. Third, I defend my 'double focus' against the postmodern critique that my 'internal realism' is 'powerblind', and fourth, against the critique that 'scientific history' is 'beyond politics'. Fifth and last I argue that in criticizing positions it is fruitful also to include the discussions about them in the critical argument.
Article Details
How to Cite

Lorenz, C. F. (2014). Reply to my critics. Historein, 14(1), 98–103. https://doi.org/10.12681/historein.222
Section
DIALOGOS: CROSSING THE BORDERS OF PHILOSOPHY AND HISTORY
This work is licensed under a Creative Commons Attribution-NonCommercial-ShareAlike 4.0 International License.
The copyright for articles in this journal is retained by the author(s), with first publication rights granted to the journal. By virtue of their appearance in this open access journal, articles are free to use (with the exception of the non-granted right to make derivative works) with proper attribution for non-commercial uses (licence
Creative Commons 4.0
). EKT/NHRF retains the worldwide right to reproduce, display, distribute, and use articles published in
Historein
in all formats and media, either separately or as part of collective works for the full term of copyright. This includes but is not limited to the right to publish articles in an issue of the Journal, copy and distribute individual reprints of the articles, authorize reproduction of articles in their entirety in another EKT/NHRF publication, and authorize reproduction and distribution of articles or abstracts thereof by means of computerized retrieval systems.
Downloads
Download data is not yet available.