The construction and deconstruction of identity on the Internet
---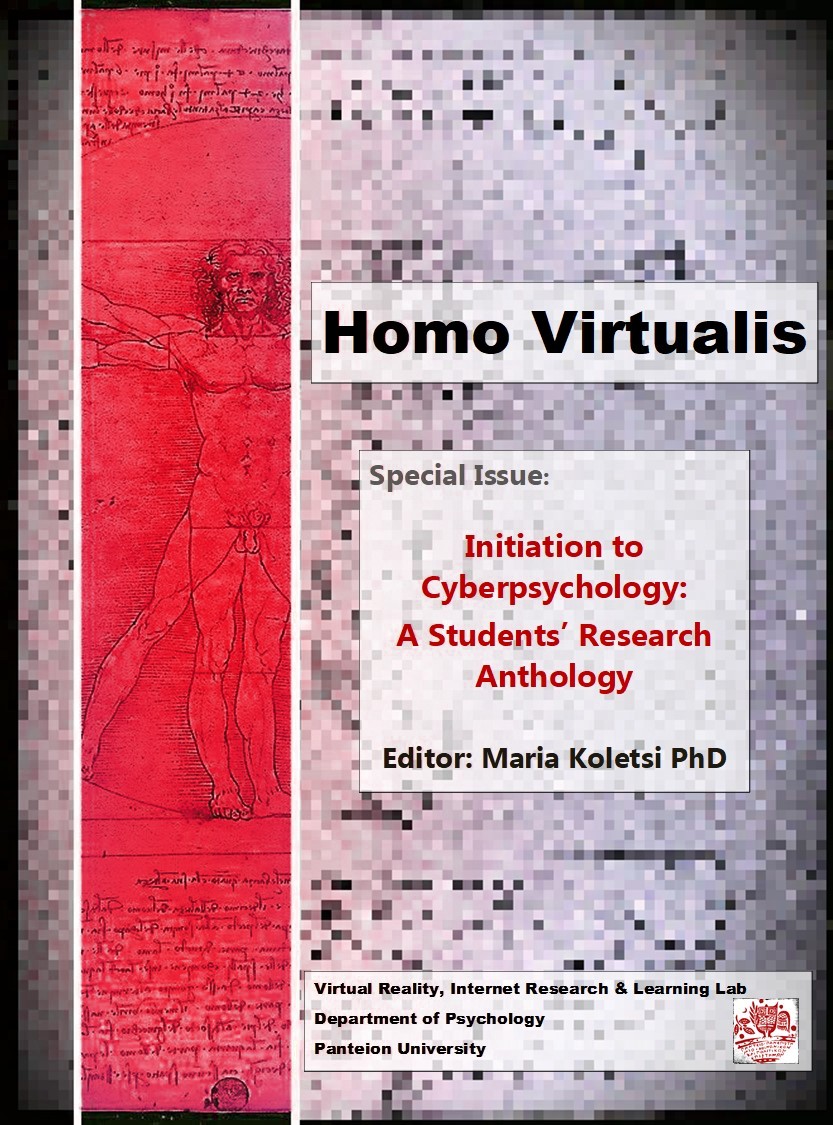 Abstract
The construction and deconstruction of identity is a significant issue, which has been studied extensively throughout the years and from various perspectives. However, during the past decades the scientific community has become particularly interested in this process's unfolding and taking place to a remarkable extent within the Internet. The current research aims to investigate some key factors related to the construction of new identities in the context of the increased use of the Internet. Specifically, based on the two main research hypotheses that were raised, the notion of self-perception and that of educational level were studied in the first and in the second case respectively. For this purpose, quantitative research was carried out with the aid of a questionnaire, involving a total of 154 people, the majority of whom are women. Through statistical analysis, it was found that there is a statistically significant correlation between internet usage and identity construction. However, the effect of low self – perception and low level of education combined with the use of the Internet was found statistically insignificant in terms of identity construction.
Article Details
How to Cite

Gerogianni, E. M. ., Koupriza, G., Merkouri, E. ., & Prifti, I. A. . (2022). The construction and deconstruction of identity on the Internet. Homo Virtualis, 5(1), 12–31. https://doi.org/10.12681/homvir.30315
This work is licensed under a Creative Commons Attribution 4.0 International License.
Authors who publish with this journal agree to the following terms:
· Authors retain copyright and grant the journal right of first publication with the work simultaneously licensed under a Creative Commons Attribution License that allows others to share the work with an acknowledgement of the work's authorship and initial publication in this journal.
· Authors are able to enter into separate, additional contractual arrangements for the non-exclusive distribution of the journal's published version of the work (e.g. post it to an institutional repository or publish it in a book), with an acknowledgement of its initial publication in this journal.
· Authors are permitted and encouraged to post their work online (preferably in institutional repositories or on their website) prior to and during the submission process, as it can lead to productive exchanges, as well as earlier and greater citation of published work.
Downloads
Download data is not yet available.