Social influence on Twitter: Examples & Projections
---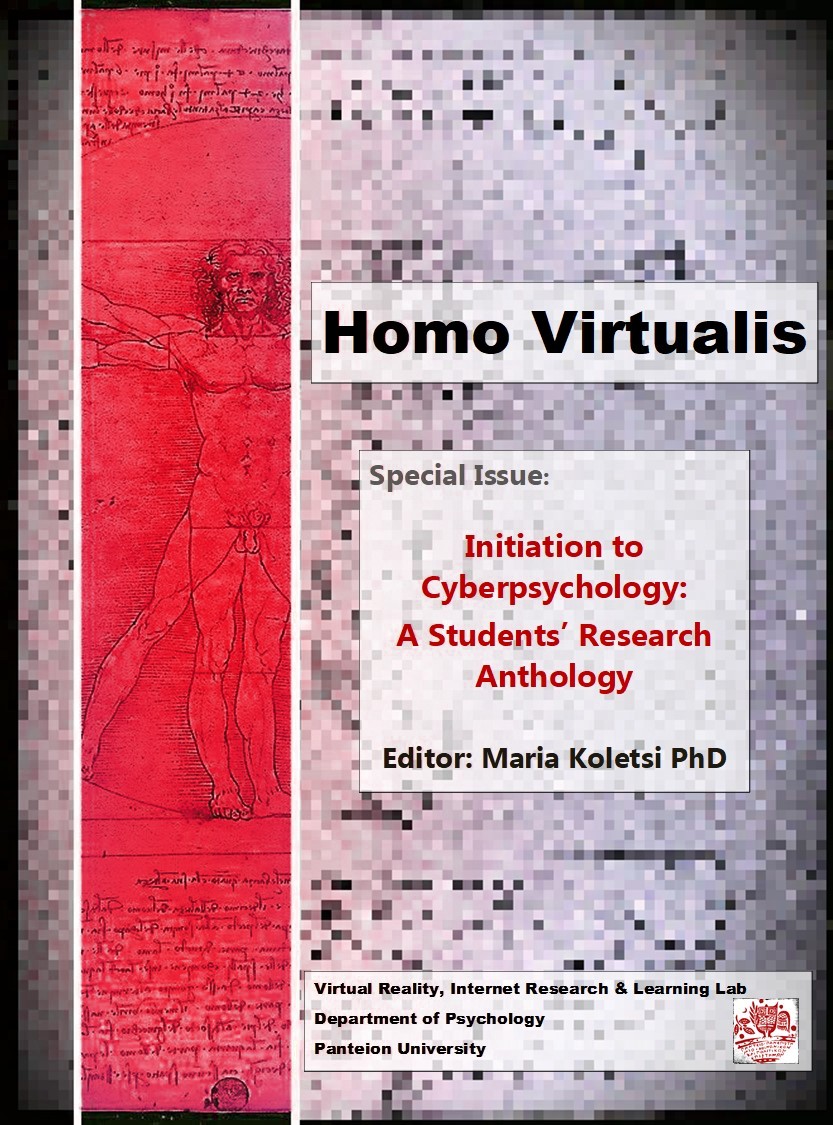 Published: May 17, 2022
Keywords:
social influence online influence twitter coronavirus political movement social movement
Abstract
The dominance of social media in today's world is unquestionable. However, the target of their use has shifted over time from simple communication and information, regarding various issues, to influencing and convincing a wide range of people irrespective of their age, social and educational status. This literature review aims to present examples of social influence that have emerged in the field of public health, society and politics through twitter and to examine the ways and the extent of this influence during users' navigation on the specific platform. The spread of the #metoo movement in Greece during the writing period, as well as the spread of conspiracy theories about covid-19 triggered the choice of this particular topic to review. Results of this literature review show that the social influence exerted via the internet, and especially via twitter, may take on much larger dimensions in space-time scale than in real conditions, due to the abundance and diversity of people to whom it is addressed. On one hand this contributes to a more widespread and faster awareness on important social issues. However, it simultaneously and inevitably leads to the uncontrolled spread of invalid information, possibly resulting in user disorientation and incorrect conclusion-making and correspondingly leading to incorrect choices in real life.
Article Details
How to Cite

Dagla , M., Bairami , G. P. ., Nikolaou , F. ., & Schoinaraki , E. (2022). Social influence on Twitter: Examples & Projections. Homo Virtualis, 5(1), 60–83. https://doi.org/10.12681/homvir.30317
This work is licensed under a Creative Commons Attribution 4.0 International License.
Authors who publish with this journal agree to the following terms:
· Authors retain copyright and grant the journal right of first publication with the work simultaneously licensed under a Creative Commons Attribution License that allows others to share the work with an acknowledgement of the work's authorship and initial publication in this journal.
· Authors are able to enter into separate, additional contractual arrangements for the non-exclusive distribution of the journal's published version of the work (e.g. post it to an institutional repository or publish it in a book), with an acknowledgement of its initial publication in this journal.
· Authors are permitted and encouraged to post their work online (preferably in institutional repositories or on their website) prior to and during the submission process, as it can lead to productive exchanges, as well as earlier and greater citation of published work.
Downloads
Download data is not yet available.