Social Robots: The case of Robot Sophia
---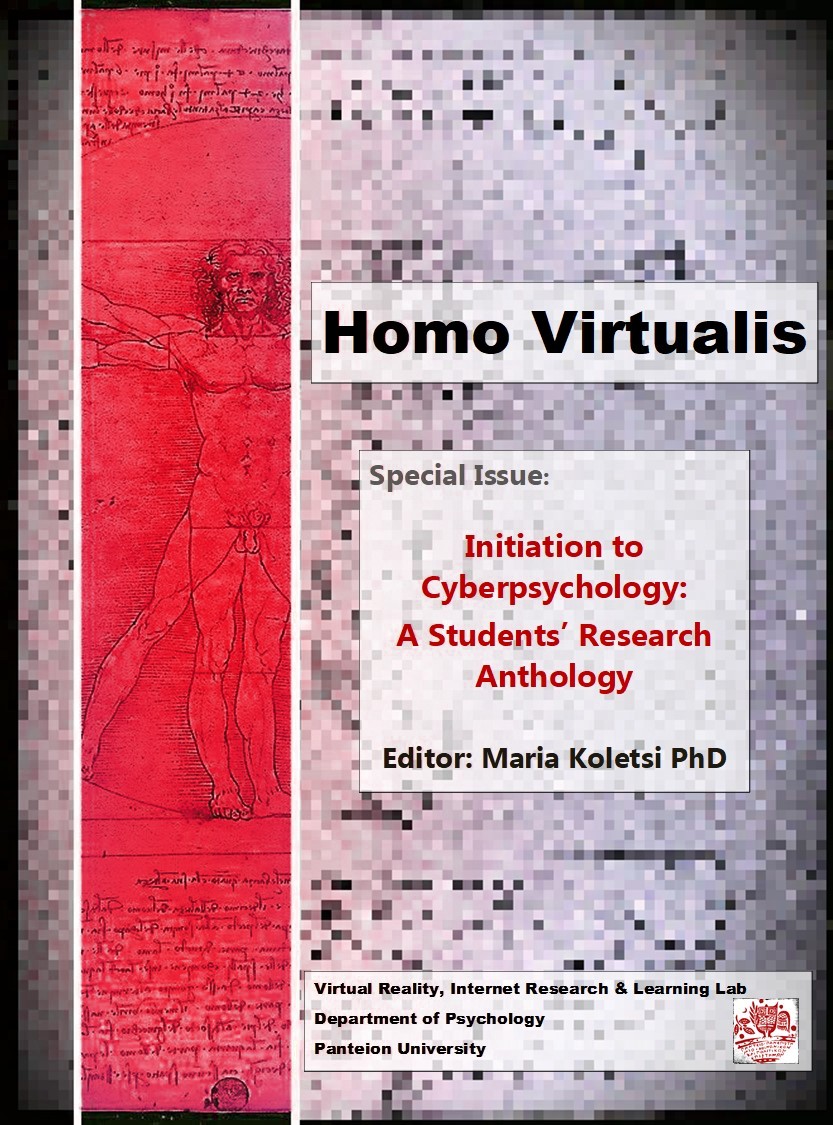 Published: May 17, 2022
Keywords:
social robots artificial intelligence citizenship cyberpsychology
Abstract
In recent years there has been an increasing use of robots in various areas of public and private life. This leads to a set of ethical, social and interpersonal dilemmas. The subject of this paper concerns attitudes towards social robots, starting with the issue of citizenship and moving on to the roles that can be attributed to a robot with Artificial Intelligence. A central example was the social robot Sophia, which has artificial intelligence, and it has been given to it a citizenship. In order to investigate the issue, a literature review of previous research articles related to social robots was initially conducted. An attitudes' questionnaire was then constructed, to which 137 participants answered. The results showed that, the majority of the sample did not want robots to acquire citizenship and equal rights as humans, nor did they want robots to be used for roles involved in interpersonal relationships, such as raising children, work, friendship, or love. In general, it has been observed that the research sample was not particularly prepared for the existence of social robots in society, while they have been associated with negative or malicious purposes. Gender and age also play an important role regarding attitudes towards social robots. However, this is an open issue that leaves much more unanswered questions and concerns.
Article Details
How to Cite

Kouravanas, N., & Pavlopoulos, A. . (2022). Social Robots: The case of Robot Sophia. Homo Virtualis, 5(1), 136–165. https://doi.org/10.12681/homvir.30320
This work is licensed under a Creative Commons Attribution 4.0 International License.
Authors who publish with this journal agree to the following terms:
· Authors retain copyright and grant the journal right of first publication with the work simultaneously licensed under a Creative Commons Attribution License that allows others to share the work with an acknowledgement of the work's authorship and initial publication in this journal.
· Authors are able to enter into separate, additional contractual arrangements for the non-exclusive distribution of the journal's published version of the work (e.g. post it to an institutional repository or publish it in a book), with an acknowledgement of its initial publication in this journal.
· Authors are permitted and encouraged to post their work online (preferably in institutional repositories or on their website) prior to and during the submission process, as it can lead to productive exchanges, as well as earlier and greater citation of published work.
Downloads
Download data is not yet available.