Human influenza pandemics: Myth and reality
---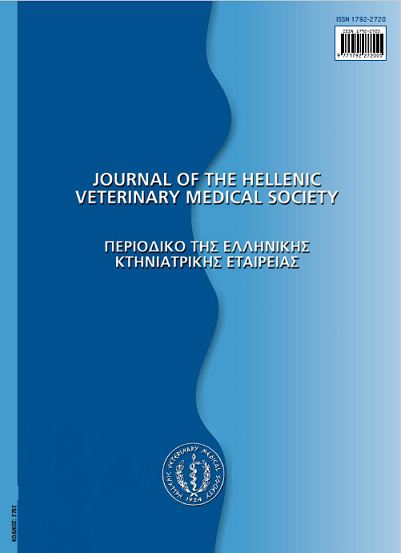 Published: Nov 24, 2017
Keywords:
Pandemic influenza myth reality
Abstract
This paper attempts to shed light in certain questions and false beliefs about seasonal, avian and pandemic influenza, mainly focusing on issues surrounding pandemic influenza. Important similarities and differences exist between seasonal, avian and pandemic influenza. Historical lessons from old pandemics help in recognizing their significant social, economical and political impact and guide the current preparedness for a future human pandemic. Currendy circulating strains, such as the avian influenza H5N1 strain constitute a danger to public health and have significant pandemic potential. Regarding clinical characteristics it appears that disease associated with a pandemic will have a high case fatality rate especially in vulnerable populations. Furthermore, the need for confirmatory diagnostic testing will likely diminish as a pandemic progresses. With regards to management stockpiling one antiviral agent will probably not be enough. No uniform scientific conclusion about the success of a prepandemic H5N1 vaccine has been reached yet. Complete pandemic plans that address subtle issues surrounding stockpiling antivirals and prepandemic vaccines as well as non-pharmaceutical measures need to be ready and to be tested in practice in order to identify problems with implementation and gaps in preparedness.
Article Details
How to Cite

TSIODRAS, S. (2017). Human influenza pandemics: Myth and reality. Journal of the Hellenic Veterinary Medical Society, 58(3), 203–207. https://doi.org/10.12681/jhvms.14985
Section
Short Communication
Authors who publish with this journal agree to the following terms:
· Authors retain copyright and grant the journal right of first publication with the work simultaneously licensed under a Creative Commons Attribution Non-Commercial License that allows others to share the work with an acknowledgement of the work's authorship and initial publication in this journal.
· Authors are able to enter into separate, additional contractual arrangements for the non-exclusive distribution of the journal's published version of the work (e.g. post it to an institutional repository or publish it in a book), with an acknowledgement of its initial publication in this journal.
· Authors are permitted and encouraged to post their work online (preferably in institutional repositories or on their website) prior to and during the submission process, as it can lead to productive exchanges, as well as earlier and greater citation of published work.
Downloads
Download data is not yet available.
References
Barry JM (2004) 1918 revisited: lessons and suggestions for further inquiry. In: The threat of pandemic influenza: are we ready? Institute of Medicine. Nov 16, 2004
Beveridge WI (1978) Influenza: the last great plague. New York, NY: Prodist.
Beveridge WI.(1993) Unravelling the ecology of influenza A virus. Hist Philos Life Sci, 15: 23-2.
CDC (2007) Interim Pre-Pandemic Planning Guidance: Community Strategy for Pandemic Influenza Mitigation in the United States-Early, Targeted, Layered Use of Non-pharmaceutical
Interventions. Released February 2007.
Crawford PC, Dubovi EJ, Castleman WL and al, e. (2005) Transmission of equine influenza virus to dogs. Science, 310:482-485.
Fedson DS (2003) Pandemic influenza and the global vaccine supply. Clin Infect Pis, 36: 1552-1561.
Fedson DS (2005) Preparing for pandemic vaccination: an international policy agenda for vaccine development. J Public Health Policy, 26: 4-29.
Fouchier RA, Munster V, Wallensten A, Bestebroer TM, Herfst S, Smith D, Rimmelzwaan GF, Olsen Β. and Osterhaus AD (2005) Characterization of a novel influenza A virus hemagglutinin
subtype (HI6) obtained from black-headed gulls. J Virol, 79:2814-2822.
Gani R, Hughes H, Fleming D, Griffin T, Medlock J. and Leach S. (2005) Potential impact of antiviral drug use during influenza pandemic. Emerg Infect Dis, 11: 1355-1362.
Keawcharoen J, Oraveerakul K, Kuiken T, Fouchier RA, Amonsin A, Payungporn S, Noppornpanth S, Wattanodorn S, Theambooniers A, Tantilertcharoen R, Pattanarangsan R, Arya
N, Ratanakorn P, Osterhaus DM and Poovorawan Y (2004) Luke CJ and Subbarao Κ (2006) Vaccines for pandemic influenza. Emerg Infect Pis, 12: 66-72.
Monto AS (2006) Vaccines and antiviral drugs in pandemic preparedness. Emerg Infect Dis, 12: 55-60.
Morens DM and Fauci AS (2007 ) The 1918 influenza pandemic: insights for the 21st century J Infect Dis, 195: 1018-1028
Palese Ρ (2006) Making better influenza virus vaccines? Emerg Infect Dis ,12: 61-65.
Treanor JJ, Campbell JD, Zangwill KM, Rowe Τ and Wolff M (2006) Safety and immunogenicity of an inactivated subvirion influenza A (H5N1) vaccine. Ν Engl J Med, 354: 1343-1351.
Tsiodras S, Mooney JD and Hatzakis A (2007) Role of combination antiviral therapy in pandemic influenza and stockpiling implications. BMJ, 334: 293-294.
Voyles BA (2002) Orthomyxoviruses in the biology of viruses, p. 147. New York, NY: McGraw-Hill.
Webster RG and Govorkova EA (2006) H5N1 influenza-continuing evolution and spread. Ν Engl J Med, 355: 2174-2177.
Weinberg A (2005) Evaluation of three influenza A and Β rapid antigen detection kitsupdate. Clin Diagn Lab Immunol, 12: 1010
WHO (2006) Writing Group. Non-pharmaceutical interventions for pandemic influenza, international measures. Emerg Infect Dis, 12: 81-87.
WHO (2006) Influenza research at the human and animal interface: report of a WHO Working Group. Released Nov 1st 2006.
WHO (2007) Antigenic and genetic characteristics of H5N1 viruses and candidate H5N1 vaccine viruses developed for potential use as pre-pandemic vaccines.