Study and comparison of antibacterial activities of extracts of Zataria multiflora and Teucrium polium on Penibacillus alvei
---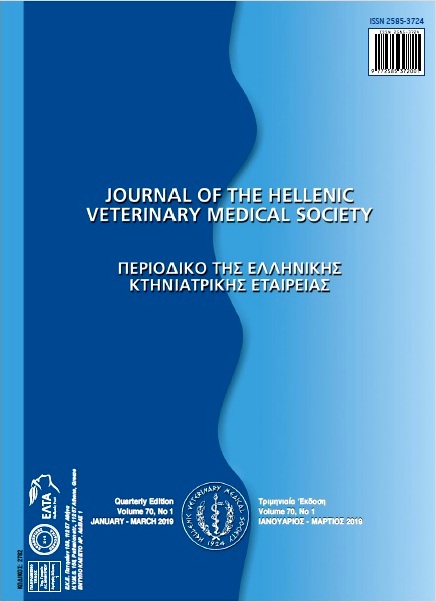 Keywords:
Paenibacillus alvei Zataria multiflora Teucrium polium antibacterial effects honeybee
Abstract
In this study, the antibacterial activity of ethanol and methanol extracts of Zataria multiflora and Teucrium polium was determined against Paenibacillus alvei by disc diffusion method. Paenibacillus alvei is one secondary bacterium for the European foulbrood disease in honey bee. Minimum inhibitory concentration and minimum bactericidal concentration were determined by using the serial dilution method. For this, Z. multiflora and T. polium are collected from different areas of Iran then they are dried and extracted in lab. The antibacterial effect of alcoholic extracts of Z. multiflora and T. polium was lower than usual standard antibiotics (P<0.01), but the ethanol and methanol extracts of Z. multiflora at a concentration of 60mg/ml, have inhibitory and lethal effects on P. alvei. Also, 100mg/ml concentrations of ethanol extract of T. polium has inhibitory and lethal effects on this bacterium. But, the no one of used concentrations of its methanol extract has inhibitory and lethal effects. Results indicated that used extracts of Z. multiflora have the higher antibacterial effects than extract of T. polium on Paenibacillus alvei. It can be concluded that regarding the high antibacterial power of Z. multiflora, it is necessity to work on how they can be used in control and treatment of bacterial honey bee diseases.
Article Details
How to Cite

REZVANNEJAD, E., NASIRIFAR, E., LOTFI, S., & ABDOLINASAB, M. (2019). Study and comparison of antibacterial activities of extracts of Zataria multiflora and Teucrium polium on Penibacillus alvei. Journal of the Hellenic Veterinary Medical Society, 70(1), 1421–1428. https://doi.org/10.12681/jhvms.20350
Section
Research Articles
Authors who publish with this journal agree to the following terms:
· Authors retain copyright and grant the journal right of first publication with the work simultaneously licensed under a Creative Commons Attribution Non-Commercial License that allows others to share the work with an acknowledgement of the work's authorship and initial publication in this journal.
· Authors are able to enter into separate, additional contractual arrangements for the non-exclusive distribution of the journal's published version of the work (e.g. post it to an institutional repository or publish it in a book), with an acknowledgement of its initial publication in this journal.
· Authors are permitted and encouraged to post their work online (preferably in institutional repositories or on their website) prior to and during the submission process, as it can lead to productive exchanges, as well as earlier and greater citation of published work.
Downloads
Download data is not yet available.
References
Abbasgholizadeh N, Ettehad GH, Arab R (2008) Antibacterial effects of Zataria multiflora Boiss (Shiraz oregano essence) on Enterobacteriaceae species. Res J Bio Sci 3: 345-47.
Al Akeel R, Al-Sheikh Y, Mateen A, Syed R, Janardhan K, Gupta VC (2014) Evaluation of antibacterial activity of crude protein extracts from seeds of six different medical plants against standard bacterial strains. Saudi J Bio Sci 21: 147-151.
Bartomeus I, Potts S G, Steffan-Dewenter I, Vaissière B E, Woyciechowski M, Krewenka K M, … Bommarco R (2014) Contribution of insect pollinators to crop yield and quality varies with agricultural intensification. PeerJ 2: 328.
Baydar H, Sagdic O, Ozkan G, Karadogan T (2004) Antimicrobial activity and composition of essential oils from Origanum, Thymbra and Satureja species with commercial importance in Turkey. Food Cont 15:169-172.
Chedia A, Ghazghazi H, Hasnaoui Brahim H, Maaroufi Abderrazak M ( 2013) Secondary Metabolite, antioxidant and Antibacterial Activities of Teucrium polium L Methanolic Extract. Int J Agr Plan Prod 4 (8): 1790-1797/
Darabpour E, Motamedi H, Seyyed Nejad SM (2010) Antimicrobial properties of Teucrium polium against some clinical patogenes . Asian Pacific J Trop Med 124-127.
Ettehad GH, Arab R (2007) Evaluation of antibacterial effects of Shiraz oregano essence (Zataria multiflora Boiss) on Salmonella typhi and comparing to antibiotics. Res J Bio Sci 2:674-76.
Fatemi F, Asri Y, Rasooli I, Alipoor Sh, Shaterloo M (2012) Chemical composition and antioxidant properties of γ-irradiated Iranian Zataria multiflora extracts. Pharm Bio 50: 232-238.
Fazeli MR, Amin GR, Ahmadian Attari MM, Ashtiani H, Jamalifar H, Samadi N (2007) Antimicrobial activities of Iranian sumac and avishan-e shirazi (Zataria multiflora) against some foodborne bacteria. Food Cont 18: 646-649.
Forsgren E (2010) European foulbrood in honey bees. J Inv Path 103: S5–S9.
González MJ, Marioli JM (2010) Antibacterial activity of water extracts and essential oils of various aromatic plants against Paenibacillus larvae, the causative agent of American Foulbrood. J Inver Path 104: 209–213.
Guillen MD, Manzanos MJ (1998) Study of the composition of the different parts of a Spanish Thymes vulgaris L. Plant. Food Chem 63: 373-383.
Haider MH, Jiang Z, Asmussen C, McDonald E, Qin W (2014) Antibacterial activity of northern Ontario medicinal plant extracts. Canadian J Plant Sci 94: 417-424.
Hosseinzadeh H, Ramezani M, Salmani G (2000) Antiinociceptive, anti-inflammatory and acute toxicity effects of Zatariamultiflora Boiss. extracts in mice and rats. J Ethno pharm 73: 379-385.
Lewis K, Ausubel FM (2006) Prospects for plant-derived antibacterials. Natu Biotech 24: 1504-1507.
Mahboubi A, Kamalinejad M, Ayatollahi AM, Babaeian M (2014) Total Phenolic Content and Antibacterial Activity of Five Plants of Labiatae against Four Foodborne and Some Other Bacteria. Iranian J Pharm Res 13(2): 559-566.
Manikandan R, Chandrasekar K, Srivastava SK (2012) Life form analysis of the family Lamiaceae in Jammu & Kashmir, India. Phytotaxonomy 12: 7-19.
Mohammadpour R, Vashvaei Sepehri Z, Jahantigh M, Javadian F (2015) Activities of Teucrium Polium Against Salmonella Typhimurium. Inter J Adv Biol and Biomed Res 3(2): 149-152.
Molino F, Lázaro R, Pérez C, Bayarri S, Corredera L, Herrera A (2011) Effect of pasteurization and storage on tetracycline levels in honey. Apidolog 42: 391-400.
Moshafi MH, Mansouri SH, Sharififar F, Khoshnoodi M (2006) Antibacterial and antioxidant effects of the essential oil and extract of Zataria Multiflora Boiss. J Kerman Univ Med, Sci 14: 33-43. (in Farsi).
Mutinelli F (2003) Practical application of antibacterial drugs for the control of Honey bee diseases. Regional Center for Beekeeping, Experimental Zooprophylactic Institute of the Venezie, Legnaro, Apiacta 38, pp149-155.
Nejad Ebrahimi S, Hadian J, Mirjalili MH, Sonboli A, Yousefzadi M (2008) Essential oil composition and antibacterial activity of Thymus caramanicus at different phenological stages. Food Chem 110: 927-931.
Ramezani M, Hosseinzadeh H, Samizadeh S (2005) Antinociceptive effects of Zataria multiflora Boiss fractions in mice. J Ethno pharm 91: 167-170.
Raskin I, Ribnicky DM, Komarnytsky S, Ilic N, Poulev A, Borisjuk N, Brinker A, Moreno DA, Ripoll C, Yakoby N, O'Neal JM (2002) Plants and human health in the twenty-first century. TRENDS Biotechnol 20(12):522-31.
Saga T, Yamaguchi K (2009) History of Antimicrobial Agents and Resistant. Japan Med Assoc J 137:103–8.
Saleem M, Nazli R, Afza N, Sami A, Ali MS (2004) Biological significance of essential oil of Zataria multiflora Boiss. Nat Prod Res 18: 493-97.
Shafizade F (2002) Medicinal Plants of Lorestan. 1rd ed, Lorestan Medical University-Hayyan Press, Tehran: p254 (In Farsi)
Shahrestani N (2015) Honeybees and its culture: the complete revision and the latest achievements of beekeeping. 13rd ed, Sepehr Press, Tehran: p456 (In Farsi).
Sarac N, Ugur, A (2007) Antimicrobial activities and usage in folkloric medicine of some Lamiaceae species growing in Mugla, Tur. Eur Asian J Bio Sci 4: 28-37.
Simeon de Bouchberg M, Allegrini J, Bessiere G, Attisso M, Passet J, Granger R (1976) Antibacterial activity of some chemotypes of Thymus vulgaris L. Rivista Italiana Eppos 58: 527-536.
Stahl-Biskup E, Saez F (2002), Thyme, The genus Thymus. 1rd ed, Taylor and Francis, London: p103.
Stanković Nemanja S, Čomić Ljiljana R, Kocić Branislava D, Nikolić Dejan M, Mihajilov-Krstev Tatjana M, Ilić Budimir S, Miladinović Dragoljub L (2011) Antibacterial activity chemical composition relationship of the essential oils from cultivated plants from Serbia. Hemijska industrija 65: 583-589.
Van Wyk B, Wink M (2004) Medical plants of the world: An illustrated scientific guide to important medicical plants and their uses. 15rd ed, Timber Press, Portland: p 480.
Zongo C, Savadogo A, Somda KM, Koudou J, Traore AS (2011) In vitro evaluation of the antimicrobial and antioxidant properties of extracts from whole plant of Alternanthera pungens H.B. & K. and leaves of Combretum sericeum G. Don. Inter J Phytoph 3(2): 182-191.