Methylsulfonylmethane alone or in combination with thiocolchicoside modulate autoimmune disease in rats with adjuvant arthritis
---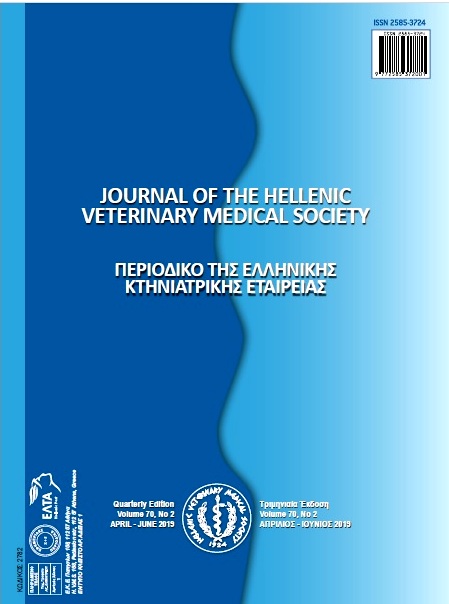 Keywords:
methylsulfonylmethane thiocolchicoside adjuvant arthritis rat
Abstract
Many active anti-arthritic natural substances are revealed into the past years. The aim of study was to assess the combined efficacy of methylsulfonylmethane (MSM) with thiocolchicoside (Th) (compound MTh) and MSM alone against adjuvant-induced arthritis (AA) in rats. In the first experiment 30 rats and in the second - 21 ratswere randomly divided into 6 groups: I gr. - AA + MSM (77 mg/kg), II and V gr. - AA + diclofenac (DF), III and VI gr. - the control AA groups without treatment, IV gr. - MTh (38 mg/kg). DF (1 mg/kg) in both experiments was used as a reference drug. 6 rats were as the healthy control group. AA rats were treated from day 0 to 17. All preparations were suspended in 0.5 ml of 1℅ starch gel and injected orally 5 days a week. Body weight and joint swelling were monitored 3 times a week. Development of polyarthritis, blood indices, pro-/antioxidant activity and pro-inflammatory cytokines in blood serum, and histopathology of the liver and paw were assessed at the end of experiment. MSM significantly decreased joint swelling on days 3 and 13. MTh in twice lower dose more markedly suppressed joint swelling and also significantly reduced the changes in soft periarticular tissues, synovium and cartilage as compared to the control AA group. Both preparations alleviated infiltration with inflammatory cells and synovial proliferation, as well as protected cartilage destruction and decreased pannus formation. MSM and MTh improved the blood indices and insignificantly suppressed IL-17. They markedly decreased the level of malondialdehyde (MDA). Some anti-oxidant activity of preparations was also confirmed. No toxic effects on the liver were revealed. MSM and MTh attenuated the development of AA in rats. Combination therapy was more effective than single MSM and required the twice lower doses to receive the beneficial anti-arthritic effect. Both preparations could be the potential preventive or therapeutic candidates for the treatment of autoimmune processes in combination with other drugs.
Article Details
How to Cite

AKRAMAS, L., LEONAVIČIENĖ, L., BRADŪNAITĖ, R., VAITKIENĖ, D., VASILIAUSKAS, V., DUMALAKIENĖ, I., ZABULYTĖ, D., NORMANTIENĖ, T., & JONAUSKIENĖ, I. (2019). Methylsulfonylmethane alone or in combination with thiocolchicoside modulate autoimmune disease in rats with adjuvant arthritis. Journal of the Hellenic Veterinary Medical Society, 70(2), 1561–1572. https://doi.org/10.12681/jhvms.20862
Section
Research Articles
Authors who publish with this journal agree to the following terms:
· Authors retain copyright and grant the journal right of first publication with the work simultaneously licensed under a Creative Commons Attribution Non-Commercial License that allows others to share the work with an acknowledgement of the work's authorship and initial publication in this journal.
· Authors are able to enter into separate, additional contractual arrangements for the non-exclusive distribution of the journal's published version of the work (e.g. post it to an institutional repository or publish it in a book), with an acknowledgement of its initial publication in this journal.
· Authors are permitted and encouraged to post their work online (preferably in institutional repositories or on their website) prior to and during the submission process, as it can lead to productive exchanges, as well as earlier and greater citation of published work.
Downloads
Download data is not yet available.
References
Ameye LG, Chee WS (2006) Osteoarthritis and nutrition. From nutraceuticals to functional foods: a systematic review of the scientific evidence. Arthritis Res Ther 8:R127.
Amirshahrokhi K, Bohlooli S (2013) Effect of methylsulfonylmethane on paraquat-induced acute lung and liver injury in mice. Inflammation 36:1111-1121.
Billiau A, Matthys P (2001) Modes of action of Freund's adjuvants in experimental models of autoimmune diseases. J Leukoc Biol 70:849-860.
Biniecka M, Kennedy A, Ng CT, Chang TC, Balogh E, Fox E, Veale DJ, Fearon U, O'Sullivan JN (2011) Successful tumour necrosis factor (TNF) blocking therapy suppresses oxidative stress and hypoxia-induced mitochondrial mutagenesis in inflammatory arthritis. Arthritis Res Ther 13:R121.
Cooles FA, Isaacs JD (2011) Pathophysiology of rheumatoid arthritis. Curr Opin Rheumatol 23:233-240.
Efe C, Purnak T, Ozaslan E, Milanioglu A (2011) Thiocolchicoside-induced liver injury. Clinics 66:521-522.
Ezaki J, Hashimoto M, Hosokawa Y, Ishimi Y (2013) Assessment of safety and efficacy of methylsulfonylmethane on bone and knee joints in osteoarthritis animal model. J Bone Miner Metab 31:16-25.
Filipin LI, Vercelino R, Marroni NP, Xavier RM (2008) Redox signaling and the inflammatory response in rheumatoid arthritis. Clin Exp Immunol 152:415-422.
Gavrilov VB, Gavrilova AR, Mazhul LM (1987) Methods of determining lipid peroxidation products in the serum using a thiobarbituric acid test. Vop Med Khim 33:118-122.
Gregory PJ, Sperry M, Wilson AF (2008) Dietary supplements for osteoarthritis. Am Fam Physician 77:177-184.
Han MK, Kim JS, Park BH, Kim JR, Hwang BY, Lee HY, Song EK, Yoo WH (2003) NF-kappaB-dependent lymphocyte hyperadhesiveness to synovial fibroblasts by hypoxia and reoxygenation: Potential role in rheumatoid arthritis. J Leukoc Biol 73:525-529.
Hasegava T, Ueno S, Kumamoto S, Yoshikai Y (2004) Suppressive effect of methylsulfonylmethane (MSM) on type II collagen-induced arthritis in DBA/1 J mice. Jpn Pharmacol Ther 32:421-427.
Huang J1, Zhu M, Tao Y, Wang S, Chen J, Sun W, Li S (2012) Therapeutic properties of quercetin on monosodium urate crystal-induced inflammation in rat. J Pharm Pharmacol 64:1119-1127.
Huber LC, Distler O, Tamer I, Gay RE, Gay S, Pap T (2006) Synovial fibroblasts: key players in rheumatoid arthritis. Rheumatology 45:669-675.
Jeyadevi R, Sivasudha T, Rameshkumar A, Ananth DA, Aseervatham GS, Kumaresan K, Kumar LD, Jagadeeswari S, Renganathan R (2013) Enhancement of anti-arthritic effect of quercetin using thioglycolic acid-capped cadmium telluride quantum dots as nanocarrier in adjuvant induced arthritic Wistar rats. Colloids Surf B Biointerfaces 112:255-263.
John JC, Fernandes J, Nandguda T, Niphade SR, Savla A, Deshmukh PT (2010) Analgesic and anti-inflammatory activities of the hydrochloric extract from G.superba Linn. Int J Green Pharma 3:215-219.
Joshi CS, Sanmuga Priya E, Mathela CS (2010) Isolation and anti-inflammatoryactivity of colchicinoids from Gloriosa superba seeds. Pharm Biol 48:206-209.
Kamel R, El Morsy EM (2013) Hepatoprotective effect of methylsulfonylmethaneagainst carbon tetrachloride-induced acute liver injury in rats. Arch Pharm Res 36:1140-1148.
Karabay AZ, Aktan F, Sunguroğlu A, Buyukbingol Z (2014) Methylsulfonylmethane modulates apoptosis of LPS/IFN-γ-activated RAW 264.7 macrophage-like cells by targeting p53, Bax, Bcl-2, cytochrome c and PARP proteins. Immunopharmacol Immunotoxicol 36:379-389.
Kim LS, Axelrod LJ, Howard P, Buratovich N, Waters RF (2006) Efficacy of methylsulfonylmethane (MSM) in osteoarthritis pain of the knee: a pilot clinical trial. Osteoarthritis Cartilage 14:286-294.
Kim YH, Kim DH, Lim H, Baek DY, Shin HK, Kim JK (2009) The anti-inflammatory effects of methylsulfonylmethane on lipopolysaccharide-induced inflammatory responses in murine macrophages. Biol Pharm Bull 32:651-656.
Koroliuk MA, Ivanova LI, Maiorova IG, Tokarev VE (1988) A method of determining catalase activity. Lab Delo 1:16-19.
Kripa KG, Chamundeeswari D, Thanka J, Uma Maheswara Reddy C(2011) Modulation of inflammatory markers by the ethanolic extract of Leucas aspera in adjuvant arthritis. J Ethnopharmacol 134:1024-1027.
Kumar S, Rani S, Siwach R, Verma P (2014) To compare the efficacy and safety of fixed dose combination of thiocolchicoside and aceclofenac versus chlorzoxazone, aceclofenac and paracetamol in patients with acute lower backache associated with muscle spasm. Int J Appl Basic Med Res 4:101-105.
Kundu S, Ghosh P, Datta S, Ghosh A, Chattopadhyay S, Chatterjee M (2012) Oxidative stress as a potential biomarker for determining diseaseactivity in patients with rheumatoid arthritis. Free Radic Res 46:1482-1489.
Lahoti G (2012) To evaluate efficacy and safety of fixed dose combination of aceclofenac+paracetamol+thiocolchicoside (acenac-MR) in the treatment of acute back pain. J Indian Med Assoc 10:56-58.
Lopez HL (2012) Nutritional interventions to prevent and treat osteoarthritis. Part II: Focus on micronutrients and supportive nutraceuticals. Am Acad Physical Med Rehabil 4:155-168.
Maranon G, Munoz-Escassi B, Manley W, García C, Cayado P, de la Muela MS, Olábarri B, León R, Vara E (2008) The effect of methyl sulphonyl methane supplementation on biomarkers of oxidative stress in sport horses following jumping exercise. Acta Vet Scand 50:45.
Messarah M, Boumendjel A, Chouabia A, Klibet F, Abdennour C, Boulakoud MS, Feki AE (2010) Influence of thyroid dysfunction on liver lipid peroxidation and antioxidant status in experimental rats. Exp Toxicol Pathol 62:301-310.
Murunikkara V, Rasool M (2014) Tricatu, a herbal compound as immunomodulatory
and anti-inflammatory agent in the treatment of rheumatoid arthritis - an experimental study. Cell Immunol 287:62-68.
Nakhostin-Roohi B, Barmaki S, Khoshkhahesh F, Bohlooli S (2011) Effect of chronic supplementation with methylsulfonylmethane on oxidative stress following acute exercise in untrained healthy men. J Pharm Pharmacol 63:1290-1294.
Pattacini L, Boiardi L, Casali B, Salvarini C (2010) Differential effects of anti-TNF-alpha drugs on fibroblast-like synoviocyte apoptosis. Rheumatology (Oxford) 49:480-489.
Phan TC, Xu J, Zheng MH (2004) Interaction between osteoblast and osteoclast: impact in bone disease. Histol Histopathol 19:1325-1344.
Reuter S, Gupta SC, Phromnoi K, Aggarwal BB (2012) Thiocolchicoside suppresses osteoclastogenesis induced by RANKL and cancer cells through inhibition of inflammatory pathways: a new use for an old drug. Br J Pharm 165:2127-2139.
Sabina EP, Rasool M (2008) An in vivo and in vitro potential of Indian ayurvedic herbal formulation Triphala on experimental gouty arthritis in mice. Vascul Pharmacol 48:14-20.
Sandouk P, Bouvier d'Yvoire M, Chretien P, Tillement JP, Scherrmann M (1994) Single-dose bioavailability of oral and intramuscular thiocolchicoside in healthy volunteers. Biopharm Drug Disp 15:87-92.
Sarban S, Kocyigit A, Yazar M, Isikan UE (2005) Plasma total antioxi dant capacity, lipid peroxidation, and erythrocyte antioxidant enzyme activities in patients with rheumatoid arthritis and osteoarthritis. Clin Biochem 38:981-986.
Shi F, Zhou D, Ji Z, Xu Z, Yang H (2015) Anti-arthritic activity of luteolin in Freund's complete adjuvant-induced arthritis in rats by suppressing P2X4 pathway. Chem Biol Interac 226:82-87.
Soonawalla DF, Joshi N (2008) Efficacy of thiocolchicoside in Indian patients suffering from low back pain associated with muscle spasm. J Indian Med Assoc 106:331-335.
Stamp LK, Khalilova I, Tarr JM, Senthilmohan R, Turner R, Haigh RC, Winyard PG, Kettle AJ (2012) Myeloperoxidase and oxidative stress in rheumatoid arthritis. Rheumatology (Oxford) 51:1796-1803.
Umarkar AR, Bavaskar SR, Yewale PN (2011) Thiocolchicoside as muscle relaxant: a review. Int J Pharm Biol Sci 1:364-371.
Xiao P, Hao Y, Zhu X, Wu X (2013) p53 Contributes to quercetin-induced apoptosis in human rheumatoid arthritis fibroblast-like synoviocytes. Inflammation 36:272-278.
Zhang Y, Ren G, Guo M, Ye X, Zhao J, Xu L Qi J, Kan F, Liu M, Li D(2013) Synergistic effects of interleukin-1β and interleukin-17A antibodies on collagen-induced arthritis mouse model. Int Immunopharmacol 15:199-205.