Pharmacological effect of Lidang Tang against adjuvant-induced rheumatoid arthritis in rats
---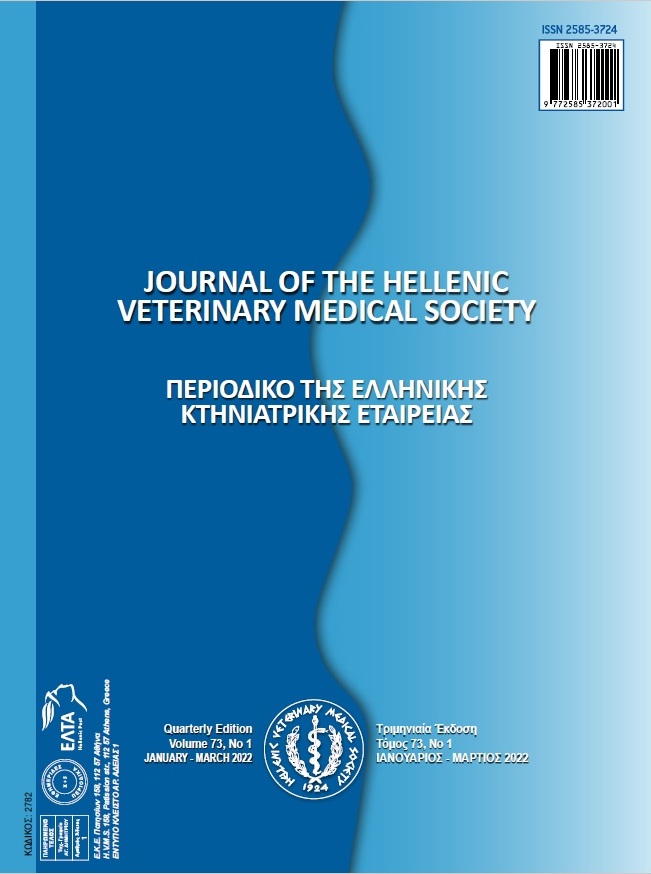 Published: Apr 29, 2022
Keywords:
TCM CIA rheumatoid arthritis NF-ĸB COX-2
Abstract
Rheumatoid arthritis (RA) is a great concern across the globe. It is characterized as an autoimmune disease, where the body's immune system mistakenly attacks bone joints causing them to erode which leads to deformity in structure. Thus, the present study was conducted to elucidate the effect of Lidang Tang (LDT) decoction, a traditional Chinese medicine against rheumatoid arthritis. The rheumatoid arthritis was induced in Sprague-Dawley albino rats by intradermal injection of bovine collagen II type at the tail. Results suggested that LDT reduces paw swelling and arthritic scores in rats. The protective effect of LDT against RA was further substantiated by histopathological analysis of synovial tissue of rats, where LDT improves the architecture of the tissues as compared to CIA rats. It also reduces oxidative stress and inflammation in CIA rats as compared to the disease model group. The serum level of anti-collagen II-specific immunoglobulins (IgG1 and IgG2a) was reduced significantly in LDT treated group. In a western blot analysis, LDT treated group showed a significant reduction in the expression of NF-ĸB and COX-2 as compared to CIA rats. Collectively, our study for the first time demonstrated the protective effect of Lidang Tang decoction against rheumatoid arthritis.
Article Details
How to Cite

Liu, N., Lei, T., Liu, X., Dong, B., Zeng, X., & Sun, Y. (2022). Pharmacological effect of Lidang Tang against adjuvant-induced rheumatoid arthritis in rats. Journal of the Hellenic Veterinary Medical Society, 73(1), 3765–3772. https://doi.org/10.12681/jhvms.25727
Section
Research Articles
This work is licensed under a Creative Commons Attribution-NonCommercial 4.0 International License.
Authors who publish with this journal agree to the following terms:
· Authors retain copyright and grant the journal right of first publication with the work simultaneously licensed under a Creative Commons Attribution Non-Commercial License that allows others to share the work with an acknowledgement of the work's authorship and initial publication in this journal.
· Authors are able to enter into separate, additional contractual arrangements for the non-exclusive distribution of the journal's published version of the work (e.g. post it to an institutional repository or publish it in a book), with an acknowledgement of its initial publication in this journal.
· Authors are permitted and encouraged to post their work online (preferably in institutional repositories or on their website) prior to and during the submission process, as it can lead to productive exchanges, as well as earlier and greater citation of published work.
Downloads
Download data is not yet available.
References
Aletaha D, Smolen JS (2018) Diagnosis and Management of Rheumatoid Arthritis: A Review. JAMA - J. Am. Med. Assoc. 320:1360–1372
Birben E, Murat U, Md S, et al (2012) Oxidative Stress and Antioxidant Defense. WAO J 5:9–19. doi: 10.1097/WOX.0b013e3182439613
Carrera-Bastos P, Fontes, O'Keefe, et al (2011) The western diet and lifestyle and diseases of civilization. Res Reports Clin Cardiol 15. doi: 10.2147/rrcc.s16919
Efferth T, Li PCH, Konkimalla VSB, Kaina B (2007) From traditional Chinese medicine to rational cancer therapy. Trends Mol. Med. 13:353–361
Feldmann M (2002) Development of anti-TNF therapy for rheumatoid arthritis. Nat. Rev. Immunol. 2:364–371
Feldmann M, Maini SRN (2008) Role of cytokines in rheumatoid arthritis: An education in pathophysiology and therapeutics. Immunol. Rev. 223:7–19
Fernández-Sánchez A, Madrigal-Santillán E, Bautista M, et al (2011) Inflammation, oxidative stress, and obesity. Int. J. Mol. Sci. 12:3117–3132
Firestein GS, McInnes IB (2017) Immunopathogenesis of Rheumatoid Arthritis. Immunity 46:183–196
Gao Y, Liu C, Li J, et al (2020) Efficacy of Lidan Tang on high-fat-diet induced gallstone in mice and possible mechanism. J Tradit Chinese Med 40:584–592. doi: 10.19852/j.cnki.jtcm.2020.04.007
Hussain T, Tan B, Yin Y, et al (2016) Oxidative Stress and Inflammation: What Polyphenols Can Do for Us? Oxid. Med. Cell. Longev. 2016
Ke J, Long X, Liu Y, et al (2007) Role of NF-κB in TNF-α-induced COX-2 expression in synovial fibroblasts from human TMJ. J Dent Res 86:363–367. doi: 10.1177/154405910708600412
Khanna S, Jaiswal KS, Gupta B (2017) Managing Rheumatoid Arthritis with Dietary Interventions. Front. Nutr. 4
Khosroshahi A, Bloch DB, Deshpande V, Stone JH (2010) Rituximab therapy leads to rapid decline of serum IgG4 levels and prompt clinical improvement in IgG4-related systemic disease. Arthritis Rheum 62:1755–1762. doi: 10.1002/art.27435
Khurana R, Berney SM (2005) Clinical aspects of rheumatoid arthritis. Pathophysiology 12:153–165. doi: 10.1016/j.pathophys.2005.07.009
Lee KM, Kang BS, Lee HL, et al (2004) Spinal NF-kB activation induces COX-2 upregulation and contributes to inflammatory pain hypersensitivity. Eur J Neurosci 19:3375–3381. doi: 10.1111/j.0953-816X.2004.03441.x
Liang YC, Huang YT, Tsai SH, et al (1999) Suppression of inducible cyclooxygenase and inducible nitric oxide synthase by apigenin and related flavonoids in mouse macrophages. Carcinogenesis 20:1945–1952. doi: 10.1093/carcin/20.10.1945
McInnes IB, Schett G (2007) Cytokines in the pathogenesis of rheumatoid arthritis. Nat. Rev. Immunol. 7:429–442
Mittal M, Siddiqui MR, Tran K, et al (2014) Reactive oxygen species in inflammation and tissue injury. Antioxidants Redox Signal. 20:1126–1167
Nandakumar KS, Collin M, Olsén A, et al (2007) Endoglycosidase treatment abrogates IgG arthritogenicity: Importance of IgG glycosylation in arthritis. Eur J Immunol 37:2973–2982. doi: 10.1002/eji.200737581
Nishikori M (2005) Classical and Alternative NF-.KAPPA.B Activation Pathways and Their Roles in Lymphoid Malignancies. J Clin Exp Hematop 45:15–24. doi: 10.3960/jslrt.45.15
Reuter S, Gupta SC, Chaturvedi MM, Aggarwal BB (2010) Oxidative stress, inflammation, and cancer: How are they linked? Free Radic. Biol. Med. 49:1603–1616
Schieber M, Chandel NS (2014) ROS function in redox signaling and oxidative stress. Curr. Biol. 24
Sies H (1986) Biochemistry of Oxidative Stress. Angew. Chemie Int. Ed. English 25:1058–1071
Smolen JS, Aletaha D, Barton A, et al (2018) Rheumatoid arthritis. Nat Rev Dis Prim 4:. doi: 10.1038/nrdp.2018.1
Ulivi V, Giannoni P, Gentili C, et al (2008) p38/NF-kB-dependent expression of COX-2 during differentiation and inflammatory response of chondrocytes. J Cell Biochem 104:1393–1406. doi: 10.1002/jcb.21717
Xu Q, Bauer R, Hendry BM, et al (2013) The quest for modernisation of traditional Chinese medicine. BMC Complement. Altern. Med. 13
Xue R, Fang Z, Zhang M, et al (2013) TCMID: Traditional Chinese medicine integrative database for herb molecular mechanism analysis. Nucleic Acids Res 41:. doi: 10.1093/nar/gks1100
Yuan H, Ma Q, Ye L, Piao G (2016) The traditional medicine and modern medicine from natural products. Molecules 21:. doi: 10.3390/molecules21050559
Zhang RX, Fan AY, Zhou AN, et al (2009) Extract of the Chinese herbal formula Huo Luo Xiao Ling Dan inhibited adjuvant arthritis in rats. J Ethnopharmacol 121:366–371. doi: 10.1016/j.jep.2008.11.018