Antimicrobial effects of fruit sauces on some pathogenic bacteria in vitro and on chicken breast meat
---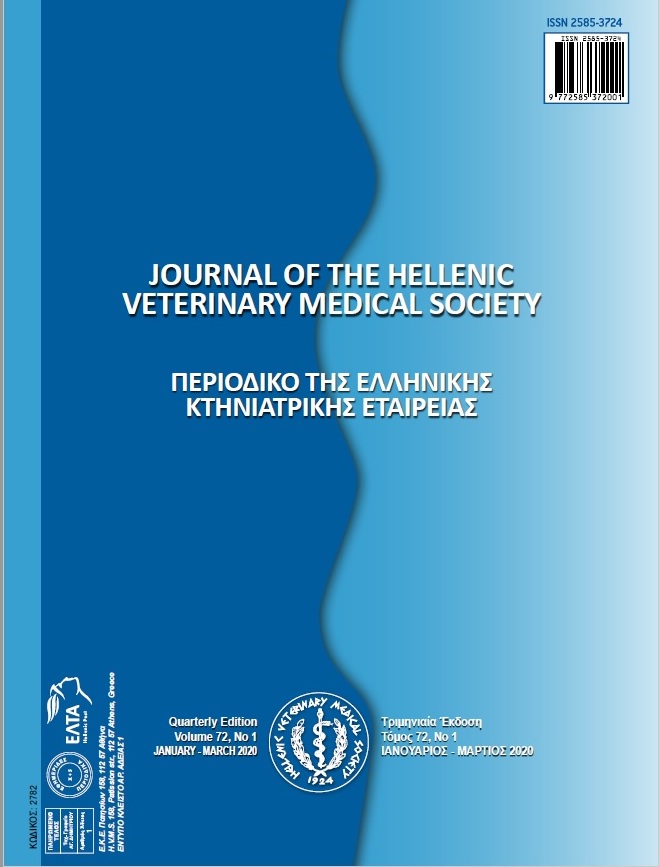 Keywords:
Antimicrobial effect Chicken Pomegranate Seville orange Sumac
Abstract
The use of natural food additives is currently a rising trend. In the present study, the aim was to determine the antimicrobial effects of plum, pomegranate, Seville orange and sumac sauces on E. coli O157:H7,E. coli type I,Listeriamonocytogenes, Listeria ivanovii, Salmonella Typhimurium and Staphylococcus aureus. Different concentrations (1%, 10%, 100%, v/v) of the sauces were tested on the studied bacteria in vitro using the agar diffusion and minimal inhibition concentration (MIC) methods. The results showed that the sumac sauce had the highest antimicrobial activity. The Seville orange, plum and pomegranate sauces also exerted antimicrobial activity in descending order. The antimicrobial activity of the fruit sauces was more effective at a concentration of 100% than at 10% and 1%, v/v. The most inhibitory effect was recorded for sumac sauce at a concentration of 100% (v/v) on L.monocytogenesand E. coli O157:H7. The findings of the MIC method aligned with the agar diffusion method. In addition, the in situ(food method) antimicrobial effect of the sauces on the indigenous microflora of chicken breast samples sold in stores was determined. Chicken samples hosting aerobic mesophilic bacteria, coliforms and E. coli were treated for two hours at 4 °C with plum, pomegranate, Seville orange and sumac sauces and were then monitored. The findings revealed that the Seville orange and sumac sauces were the most effective in reducing the indigenous microbial growth on the chicken samples. The plum sauce showed higher antimicrobial activity than pomegranate sauce. The phenolic content and acidity of the samples significantly (P< 0.05) affected the antimicrobial activity both in vitro (agar diffusion and MIC) and in situ (chilled chicken breast). In conclusion, the sumac and Seville orange sauces were found to be the most promising natural antibacterial agents, and their use could be recommended, for example, in catering services to reduce the risk of foodborne illness.
Article Details
How to Cite

VAR, I., UZUNLU, S., & DEĞIRMENCI, I. (2021). Antimicrobial effects of fruit sauces on some pathogenic bacteria in vitro and on chicken breast meat. Journal of the Hellenic Veterinary Medical Society, 72(1), 2703–2712. https://doi.org/10.12681/jhvms.26755
Section
Research Articles
Authors who publish with this journal agree to the following terms:
· Authors retain copyright and grant the journal right of first publication with the work simultaneously licensed under a Creative Commons Attribution Non-Commercial License that allows others to share the work with an acknowledgement of the work's authorship and initial publication in this journal.
· Authors are able to enter into separate, additional contractual arrangements for the non-exclusive distribution of the journal's published version of the work (e.g. post it to an institutional repository or publish it in a book), with an acknowledgement of its initial publication in this journal.
· Authors are permitted and encouraged to post their work online (preferably in institutional repositories or on their website) prior to and during the submission process, as it can lead to productive exchanges, as well as earlier and greater citation of published work.
Downloads
Download data is not yet available.
References
Abdullakasim P, Songchitsomboon S, Techagumpuch M, Balee N, Swatsitang P, Sungpuag N (2007) Antioxidant capacity, total phenolics and sugar content of selected Thai health beverages. Int J Food SciNutr 58:77-85.
Abu-Reidah IM, Ali-Shtayeh MS, Jamous RM, Arráez-Román D, Segura-Carretero A (2015) HPLC-DAD-ESI-MS/MS screening of bioactive components from Rhuscoriaria L. (Sumac) fruits. Food Chem 166:179-191.
Ahmad I, Beg AZ (2001) Antimicrobial and phytochemical studies on 45 Indian medicinal plants against multi-drug resistant human pathogens. J Ethnopharmacol 74:113-123.
Ali-Shtayeh MS, Al-Assali AA, Jamous RM (2013) Antimicrobial activity of Palestinian medicinal plants against acne-inducing bacteria. African J Microbiol Res 7:2560-2573.
Al-Oqaili RMS, Al-Alak SK, Mohammed BB (2014) Antibacterial activity of citrus juices against methicillin resistant Staphylococcus aureus. J BiolAgric Healthcare 4:7-10.
Anonymous (2018) Burden of foodborne illlness: findings. National Center for Emerging and Zoonotic Infectious Diseases (NCEZID), Division of Foodborne, Waterborne, and Environmental Diseases (DFWED).
Bazargani-Gilani B, Aliakbarlu J, Tajik H (2015) Effect of pomegranate juice dipping and chitosan coating enriched with Zataria multifloraBoiss essential oil on the shelf-life of chicken meat during refrigerated storage. Innov Food SciEmergTechnol 29:280-287.
Beuchat LR, Nail BV, Brackett RE, Fox TL (1991) Comparison of the PetrifilmTM yeast and mold culture film method to conventional methods for enumerating yeasts and molds in foods. J Food Protect 54:443-447.
BGA (1992). Bundesgesundheitsamt: Amtliche Sammlung von Untersuchungsverfahren nach § 35 LMBG - Loseblattsammlung. BeuthVerlag Berlin, Köln.
Choi J-G, Kang O-H, Lee Y-S, Chae H-S, Oh Y-C, Brice O-O, Kim M-S, Sohn D-H, Kim H-S, Park H, Shin D-W, Rho J-R, Kwon D-Y (2011) In vitro and in vivo antibacterial activity of Punicagranatum peel ethanol extract against Salmonella. Evidence-Based Complementary and Alternative Medicine 690518:1-8.
Daglia M (2012) Polyphenols as antimicrobial agents. CurrOpin Biotech 23:174-181.
Dantas STA, Camargo CH, Tiba-Casas MR, Vivian RC, Pinto JPAN, Pantoja JCF, Hernandes RT, Júnior AF, Rall VLM (2020) Environmental persistence and virulence of Salmonella spp. isolated from a poultry slaughterhouse. Food Res Int 129:108835.
Değirmenci H, Erkurt, H (2020) Relationship between volatile components, antimicrobial and antioxidant properties of the essential oil, hydrosol and extracts of Citrus aurantium L. flowers. J Infect Public Heal 13:58-67.
Digrak M, Hakki Alma M, Ilçim A (2001) Antibacterial and antifungal activities of Turkish medicinal plants. Pharm Biol 39:346-350.
Duman AD, Ozgen M, Dayisoylu KS, Erbil N, Durgac C (2009) Antimicrobial activity of six pomegranate (Punica granatum L.) varieties and their relation to some of their pomological and phytonutrient characteristics. Molecules14:1808-1817.
Ebel ED, Williams MS, Tameru B (2019) Relatedness of Salmonella contamination frequency on chicken carcasses and parts when processed in the same establishment. Food Control 100:198-203.
Fazeli MR, Amin G, Attari MMA, Ashtiani H, Jamalifar H, Samadi N (2007) Antimicrobial activities of Iranian sumac and avishan-e shirazi (Zataria multiflora) against some food-borne bacteria. Food Control 18:646-649.
Fung DYC, Thompson L (2001) Effects of dried plums on suppression of growth of foodborne pathogens in liquid medium and ground meat. Report to the California Dried Plum Board, Sacramento, CA, 27 pp.
González CN, Sánchez F, Quintero A, Usubillaga A (2002) Chemotaxonomic value of essential oil compounds in citrus species. ActaHortic 576:49-51.
Kalaycıoğlu Z, Erim FB (2017) Total phenolic contents, antioxidant activities, and bioactive ingredients of juices from pomegranate cultivars worldwide. Food Chem 221:496-507.
Karabiyikli S, Kisla D (2012) Inhibitory effect of sour pomegranate sauces on some green vegetables and kisir. Int J Food Microbiol 155:211-216.
Karabıyıklı Ş, Değirmenci H, Karapınar M (2014) Inhibitory effect of sour orange (Citrus aurantium) juice on SalmonellaTyphimurium and Listeria monocytogenes. LWT-Food SciTechnol 55:421-425.
Kim H-E, Lee J-J, Lee M-J, Kim B-S (2019) Analysis of microbiome in raw chicken meat from butcher shops and packaged products in South Korea to detect the potential risk of foodborne illness. Food Res Int 122:517-527.
Kunduhoğlu B, Pilatin S (2004) Nar ekşisivesumakekşisi'ninEscherichia coli O157:H7veListeria monocytogenes üzerine antimikrobiyaletkisininbelirlenmesi (In Turkish). In: Proceedings of the 1. Geleneksel-GıdalarSempozyumu, Van, Turkey: pp 90-92.
Li Y, Pei X, Zhang X, Wu L, Liu Y, Zhou H, Ma G, Chen Q, Liang H, Yang D (2019) A surveillance of microbiological contamination on raw poultry meat at retail markets in China. Food Control 104:99-104.
Lytou A, Panagou EZ, Nychas G-JE (2016) Development of a predictive model for the growth kinetics of aerobic microbial population on pomegranate marinated chicken breast fillets under isothermal and dynamic temperature conditions. Food Microbiol 55:25-31.
Mehta S, Soni N, Satpathy G, Gupta RK (2014) Evaluation of nutritional, phytochemical, antioxidant and antibacterial activity of dried plum (Prunusdomestica). J Pharma Phytochem 3:166-171.
Nasar-Abbas SM, Halkman AK (2004) Antimicrobial effect of water extract of sumac (Rhuscoriaria L.) on the growth of some food borne bacteria including pathogens. Int J Food Microbiol 97:63-69.
National Committee for Clinical Laboratory Standards (2003) Clinical Laboratory Standards MIC testing. Performance standards for antimicrobial susceptibility testing (M100-S13), NCCLS, Wayne, PA (2003).
Naz S, Sıddıqı R, Ahmad S, Rasool SA, Sayeed SA (2007) Antibacterial activity directed isolation of compounds from Punica granatum. J Food Sci 72:M341-M345.
Orak HH (2009) Evaluation of antioxidant activity, colour and some nutritional characteristics of pomegranate (Punica granatum L.) juice and its sour concentrate processed by conventional evaporation. Int J Food SciNutr 60:1-11.
OsimaniA, Aquilanti L, Clementi F (2016) Salmonellosis associated with mass catering: a survey of European Union cases over a 15-year period. Epidemiol Infect 144:3000-3012.
Pérez C, Anesini C (1994) In vitro antibacterial activity of Argentine folk medicinal plants against Salmonella typhi. J Ethnopharmacol 44:41-46.
Ponce AG, Fritz R, del Valle C, Roura SI (2003) Antimicrobial activity of essential oils on the native microflora of organic Swiss chard. LWTFood SciTechnol 36:679-684.
Pradeep BV, Manojbabu MK, Palaniswamy M (2008) Antibacterial activity of Punica granatum L. against gastro intestinal tract infection causing organisms. Ethnobotanical Leaflets 12:1085-1089.
Prashanth D, Asha MK, Amit AA (2001) Antibacterial activity of Punicagranatum. Fitoterapia 72:171-173.
Quinto EJ, Caro I, Villalobos-Delgado, LH, Mateo J, De-Mateo-Silleras, Redondo-Del-Río MP (2019) Food safety through natural antimicrobials. Antibiotics 8:1-30.
Saad SM, Ibrahim HM, Hassan MA, Eldin SNS (2020) Molecular detection of virulence factors in some food poisoning bacteria isolated from chicken meat and giblet. BVMJ 38:106-111.
Senter SD, Arnold JW, Chew V (2000) APC values and volatile compounds formed in commercially processed, raw chicken parts during storage at 4 and 13 °C and under simulated temperature abuse conditions. J Sci Food Agric 80:1559-1564.
Shen H, Chen H, Ou Y, Huang T, Chen S, Zhou L, Zhang J, Hu Q, Zhou Y, Ma W (2020) Prevalence, serotypes, and antimicrobial resistance of Salmonella isolates from patients with diarrhea in Shenzhen, China. BMC Microbiol 20:197.
Shyamala Gowri S, Vasantha K (2010) Phytochemical screening and antibacterial activity of Syzygiumcumini (L.) (Myrtaceae) leaves extracts. Int J PharmTech Res 2:1569-1573.
Szabo RA, Todd ECD, Jean A (1986) Method to isolate Escherichia coli O157:H7 from food. J Food Protect 49:768-772.
Tağı Ş (2010) Nar Suyu Üretim Aşamalarında Antimikrobiyel Aktiviteve Fenolik Madde Miktarındaki Değişimler (In Turkish). Ankara Üniversitesi Bilimsel Araştırma Projesi Kesin Raporu. Ankara, Turkey, Proje Numarası: 08B4343002:37pp.
Tanveer A, Farooq U, Akram K, Hayat Z, Shafi A, Nazar H, Ahmad Z (2015) Pomegranate extracts: A natural preventive measure against spoilage and pathogenic microorganisms. Food Rev Int 31:29-51.
Ting SV, Rouseff RL (1986) Citrus fruits and their products. Analysis-technology. Marcel Dekker, New York, 293 pp.
Uzunlu S, Niranjan K (2017) Laboratory antimicrobial activity of cinnamaldehyde and pomegranate-based polycaprolactone films. J Appl Polym Sci 134:45347.
Var I, Sağlam S, Kamberoğlu MA (2016) Geleneksel Meyve Ekşilerinin Antimikrobiyal Özellikleri (In Turkish). In: Proceedings of the Gıda, Metabolizma & Sağlık: Biyoaktif Bileşenlerve Doğal Katkılar Kongresi, Istanbul, Turkey: pp 41-45.
Vetchapitak T, Misawa N (2019) Current status of Campylobacter food poisoning in Japan. Food Safety 7:61-73.
Voravuthikunchai S, Lortheeranuwat A, Jeeju W, Sririrak T, Phongpaichit S, Supawita T (2004) Effective medicinal plants against enterohaemorrhagic Escherichia coli O157:H7. J Ethnopharmacol94:49-54.
Weerakkody NS, Caffin N, Turner MS, Dykes GA (2010) In vitro antimicrobial activity of less-utilized spice and herb extracts against selected food-borne bacteria. Food Control 21:1408-1414.
Yapar F (2006) The antibacterial effects of plum sauce, pomegranate sauce and citric acid to chopped and minced meat (In Turkish). ÇukurovaÜniv Fen BilEnstMsC Thesis, Turkey, 49 pp.