Epidemiosurveillance of Brucella infection in humans, non-ruminants and wildlife from Pakistan perspective (2000-2020)
---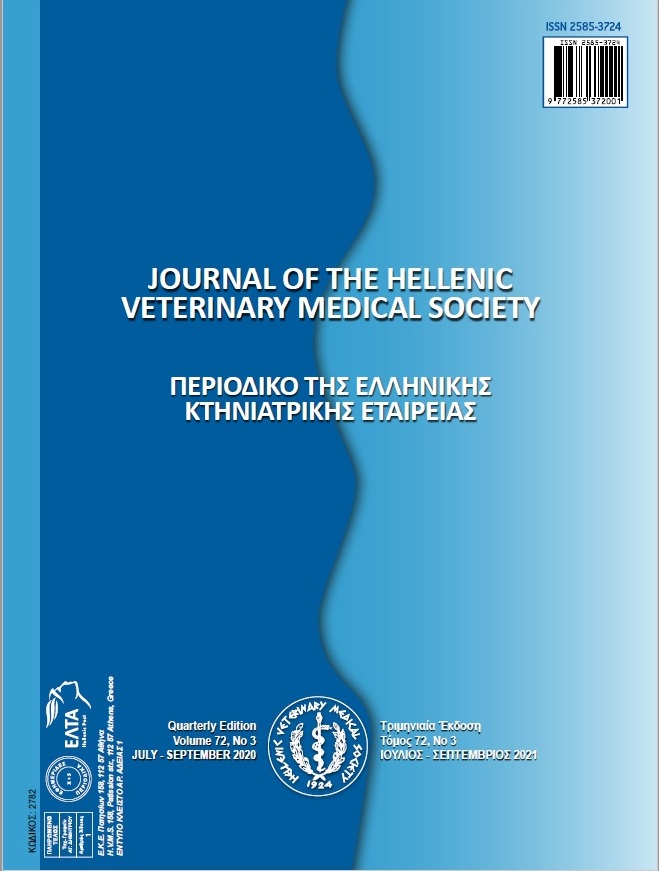 Keywords:
Brucellosis non-ruminants endemic zoonosis epidemiology Pakistan
Abstract
This review aimed at providing an overview of the prevalence and epidemiosurveillance of brucellosis in non-ruminants and humans in Pakistan during 2000-2020. Sero-prevalence of brucellosis has been reported in non-ruminants such as camels, equines, dogs and humans with the range of 0.5-21%, 16.23-62.6%, 9.2-63.8% and 2.0-70% respectively. Non-target species like Avian, reptiles and amphibians were also reported with the prevalence of 2.5%, 24.9% and 25% respectively. Ignorance and indifference make it endemic in ruminants and much-neglected disease in non-ruminants with less or no studies reported in canines. Vaccines are available and being used for ruminants while none is available for non-ruminants, which may serve as an important source of spreading disease in animals and humans. In Pakistan, it is considered as ignored disease in non-ruminants lacking effective policies for control and eradication. This review guides policymakers to draw guidelines regarding brucellosis control and eradication using one health approach.
Article Details
How to Cite

ZEESHAN AKRAM, M., ULLAH KHAN, A., SHAUKAT ALI, B., SHAHID, S., & BATOOL, A. (2021). Epidemiosurveillance of Brucella infection in humans, non-ruminants and wildlife from Pakistan perspective (2000-2020). Journal of the Hellenic Veterinary Medical Society, 72(3), 3117–3126. https://doi.org/10.12681/jhvms.28501
Section
Research Articles
This work is licensed under a Creative Commons Attribution-NonCommercial 4.0 International License.
Authors who publish with this journal agree to the following terms:
· Authors retain copyright and grant the journal right of first publication with the work simultaneously licensed under a Creative Commons Attribution Non-Commercial License that allows others to share the work with an acknowledgement of the work's authorship and initial publication in this journal.
· Authors are able to enter into separate, additional contractual arrangements for the non-exclusive distribution of the journal's published version of the work (e.g. post it to an institutional repository or publish it in a book), with an acknowledgement of its initial publication in this journal.
· Authors are permitted and encouraged to post their work online (preferably in institutional repositories or on their website) prior to and during the submission process, as it can lead to productive exchanges, as well as earlier and greater citation of published work.
Downloads
Download data is not yet available.