Pidgin and Hawai'i English: An overview
---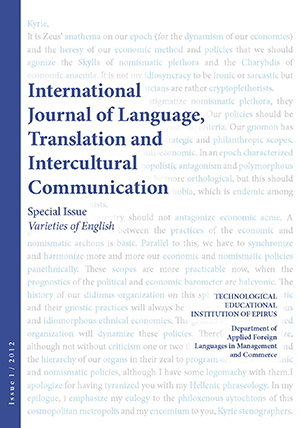 Abstract
Today, most people from Hawai'i speak Pidgin, Hawai'i English, or both. This paper presents a brief discussion of the history of both the creole (called Pidgin or Hawaii Creole) and the variety of English spoken in Hawai'i referred to as Hawai'i English. The creation of Pidgin and the prevalence of English in Hawai'i have a complex history closely tied with various sociohistorical events in the islands, and the social hegemony established during the plantation days still persists today. While Pidgin is stigmatized and is deemed inappropriate for use in formal domains, it has important social functions, and the infl uence from diff erent languages is viewed as representative of the ethnic diversity found in the islands. This paper treats Pidgin and Hawaii English as independent from one another while commenting on some of the linguistic forms that are found in both. Lexical items, phonological forms,and syntactic structures of Pidgin and Hawai'i English are presented alongside a discussion of language attitudes and ideologies. Recent work that attempts to address the negative attitudes toward Pidgin is also discussed.
Article Details
How to Cite

Drager, K. (2012). Pidgin and Hawai'i English: An overview. International Journal of Language, Translation and Intercultural Communication, 1, 61–73. https://doi.org/10.12681/ijltic.10
Copyright Notice
Authors who publish with this journal agree to the following terms:
Authors retain copyright and grant the journal right of first publication with the work simultaneously licensed under a Creative Commons Attribution License that allows others to share the work with an acknowledgement of the work's authorship and initial publication in this journal.
Authors are able to enter into separate, additional contractual arrangements for the non-exclusive distribution of the journal's published version of the work (e.g., post it to an institutional repository or publish it in a book), with an acknowledgement of its initial publication in this journal.
Authors are permitted and encouraged to post their work online (e.g., in institutional repositories or on their website) prior to and during the submission process, as it can lead to productive exchanges, as well as earlier and greater citation of published work (See The Effect of Open Access).
Downloads
Download data is not yet available.