Μαθαίνοντας διασκεδαστικά συνδυάζοντας Φυσική και Φυσική Αγωγή
---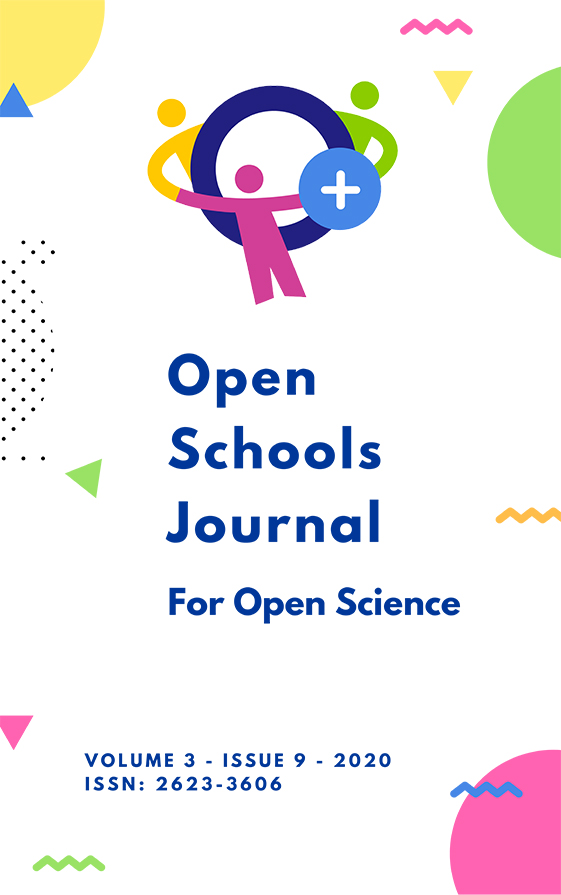 Published: Jul 28, 2020
Keywords:
Φυσική Αγωγή Φυσική μετρήσεις
Abstract
Σε αυτήν την εργασία παρουσιάζουμε πώς μπορούμε να κατανοήσουμε καλύτερα έννοιες της Φυσικής οι οποίες συναντώνται στον αθλητισμό και στη Φυσική Αγωγή. Τα μαθήματα πραγματοποιήθηκαν  κατά τη διάρκεια της Α Γυμνασίου και κατά τη διάρκεια της επόμενης χρονιάς, στη Β Γυμνασίου στο Πρότυπο Πειραματικό Γυμνάσιο Ηρακλείου. Την πρώτη χρονιά κάναμε  σωματομετρήσεις και μετρήσεις αθλητικών ικανοτήτων, ενώ στη Β Γυμνασίου κάναμε μετρήσεις χρόνου ώστε να βρούμε την ταχύτητά μας. Η ανάλυση των μετρήσεών μας έγινε με τη βοήθεια προγράμματος Πληροφορικής ενώ η επεξήγησή τους έγινε με τη βοήθεια του μαθήματος της Φυσικής αλλά και της Βιολογίας. Οι διδασκαλίες αυτές ήταν διαθεματικές, βιωματικές και ταυτόχρονα διασκεδαστικές.
Article Details
How to Cite

Ζερβάκη Ε., & Eλευθερίου Μ. (2020). Μαθαίνοντας διασκεδαστικά συνδυάζοντας Φυσική και Φυσική Αγωγή. Open Schools Journal for Open Science, 3(9). https://doi.org/10.12681/osj.24434
This work is licensed under a Creative Commons Attribution-NonCommercial-ShareAlike 4.0 International License.
Authors who publish with this journal agree to the following terms:
Authors retain copyright and grant the journal right of first publication with the work simultaneously licensed under a Creative Commons Attribution licence that allows others to share the work with an acknowledgement of the work's authorship and initial publication in this journal.
Authors are able to enter into separate, additional contractual arrangements for the non-exclusive distribution of the journal's published version of the work (e.g. post it to a repository), with an acknowledgement of its initial publication in this journal.
Authors are permitted and encouraged to post their work online prior to and during the submission process, as it can lead to productive exchanges, as well as earlier and greater citation of published work (See The Effect of Open Access).
Downloads
Download data is not yet available.
References
Force field: Vitruvian man and the physics of sensory perception. L. Strongman, International Journal of Arts and Sciences, 3(9), 218-226 (2010).
The importane of selection in basketball, N. Trunic, M. Mladenovic, Sports - Science and Practice, Vol. 4, No2, pp. 65-81 (2014).
Allometric variation in modern humans and the relationship between body proportions and elite athletic success, T. A. Monson, M. F. Brasil, L. J. Hlusko, Journal of Anthropology of Sport and Physical Education, 2(3), 3-8 (2018).
Integrating Physical Education, Math, and Physics, G. M. Hatch and D. R. Smith, Journal of Physical Education, Recreation and Dance, V. 75, Issue 1, p. 42-50 (2004).