Is "Authentic Tourism" a means of preserving living cultural heritage? A case study in Old Akko, Israel
---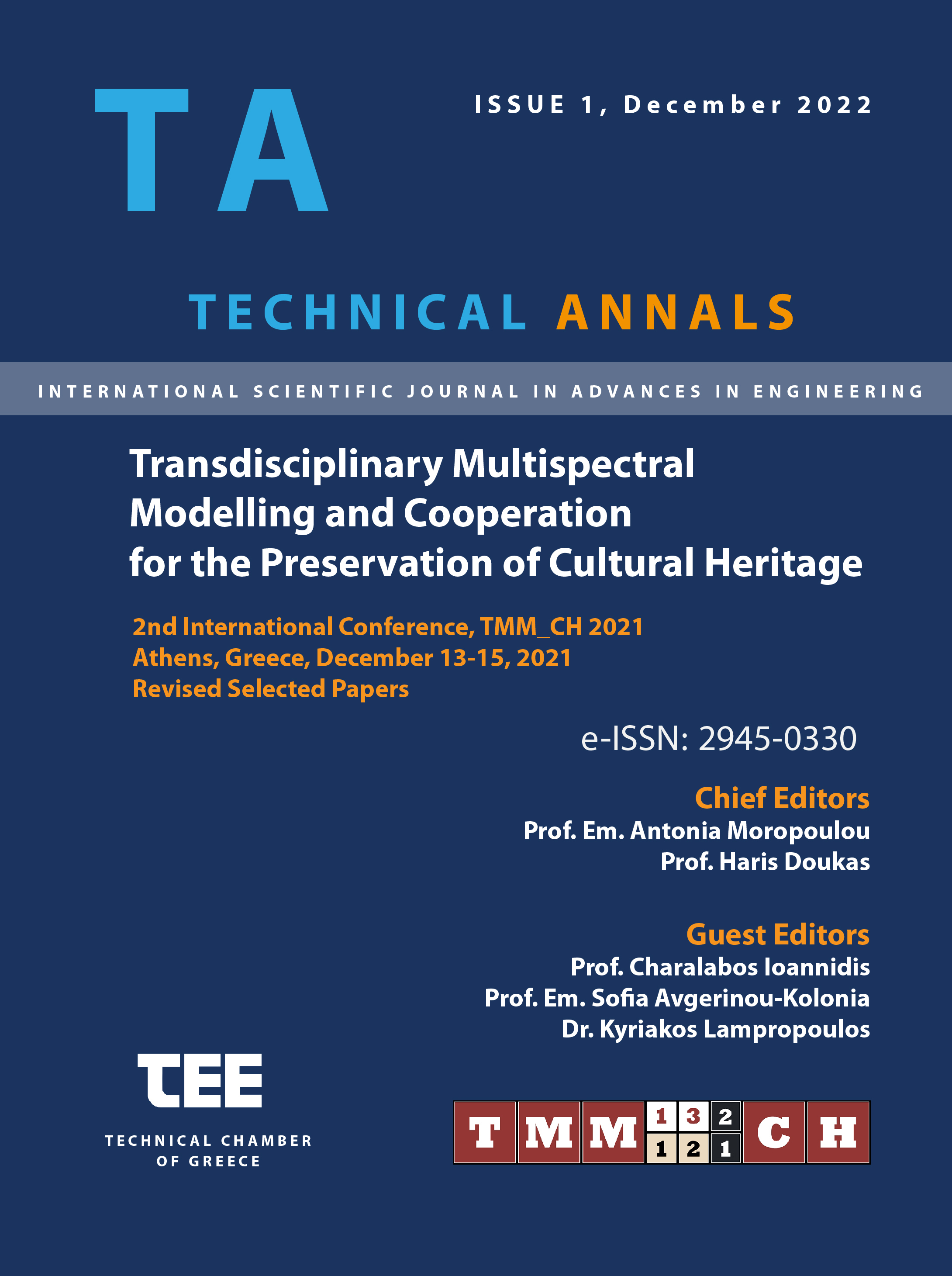 Published: Dec 22, 2022
Keywords:
Authentic Tourism Cultural-heritage-based-tourism Living Cultural Heritage Intangible Heritage Built Heritage
Abstract
The goal of this paper is to question the idea of authenticity in the tourist industry, using the Old City of Akko (north Israel) as a case study. It will question the ability of tourism to serve as a tool for preserving living-cultural- heritage. Is there "authenticity" in tourism? Is cultural-based-tourism a means of preserving intangible heritage? Does cultural-based-heritage recreate heritage, invent heritage or is it just a means of creating experiences? Situated on a peninsula in North Israel, the old city of Akko is a vertical of many historical layers, from 5000 years ago till date. Imprints of tangible heritage from all periods and living intangible cultural heritage entwine with each other in the ancient allies of the city. Intensive excavations uncovered massive Middle-aged Crusader remains dated to the 12th and 13th century. They lie beneath the existing Ottoman fortified city, constructed in the 18th and 19th centuries. Akko of today is a vibrant city. Residents reside within these Ottoman buildings constructed 300 years ago. Updated research indicates that the cultural heritage of Akko includes many additional values. These include intangible heritage values that are practiced by these residents in the historic allies. This 'Living Heritage' is linked to the current community of the city and represents the 'continuity' of traditions and practices that comprise living dimensions and the continuity of traditions, skills, and craftspeople. Successful scientific research methods, documentation and safeguarding procedures of these intangible values are still developing. This paper will present examples of intangible heritage in the Historical Urban Landscapes of Akko and will question the ability of new touristic initiatives as a means of preserving this heritage and the spirit of the city. Some of these examples are led by the locals but most of the new initiatives are belong to entrepreneurs new to the city. They all offer an authentic experience in the city. They suggest a combination of visits to the main tourist attractions developed by the authorities and an opportunity to encounter living-traditional-culture aspects in the city. They include tours with local guides, living-in local houses, participating-in local traditional meals with the residents, meeting and watching various craftsmen or joining traditional community events. For tourists, these are unique opportunities that could be called "authentic experiences". For tourist experts these experiences are often regarded as means to present rare cultural heritage aspects. For the authorities, these experiences are regarded as new development resources and tools. For the locals these are new economic opportunities. So, is this a win-win-win-win situation? Are these initiatives means to preserve and safeguard the authentic intangible heritage values and the unique spirit of the city?
Article Details
Section
Heritage and Tourism
This work is licensed under a Creative Commons Attribution-ShareAlike 4.0 International License.
References
Amit-Cohen I. (2005), Synergy Between Urban Planning, Conservation of the Cultural Built Heritage and Functional Changes in the Old Urban Center – The Case of Tel-Aviv. In: A. Mather, ed. Land Use Policy, Vol. 22 Issue 4, Elsiever, pp. 291-300
Ashworth G. (2013), From History to Heritage – From Heritage to Identity. In: G. Ashworth & P. Larkham, ed. Building a New Heritage – Tourism, Culture and Identity in the New Europe, Routledge, p.13-30
Avni G. (2011), Continuity and Change in the Cities of Palestine during the Early Islamic Period. In: K.J. Holum & H. Lapin ed. Shaping the Middle East – Jews, Christians and Muslims in an Age of Transition 400-800 CE. University Press of Maryland.
Avrami E., Mason R. & De La Torre M. (2000), Values and Heritage Conservation – Research Report, The Getty Conservation Institute, Los Angeles
Bueno de Andrade Matos M. (2018)., Authenticity in Tourist Experiences: a new
Chakraborty B. (2019)., Homestay and Woman empowerment: a case study of woman managed tourism product in Kasar Devi, Uttarkhand, India, The Fourth International Scientific Conference – Tourism in Function of Development of the Rebublic of Serbia - Tourism as a Generator of Employment - Thematic Proceedings I Vol 4 No 1. Available at:
http://www.tisc.rs/proceedings/index.php/hitmc/article/view/252
[accessed 20 August 2020]
Deacon H. (2004), Intangible Heritage in Conservation Management Planning: The Case of Robbin Island. In: International Journal of Heritage Studies, Vol 10, Issue 3, pp. 309-319
Killebrew A.E., DiPietro D., Peleg S., Scham S. & Taylor E. (2017). Archaeology, Shared Heritage and Community at Akko, Israel. In: Journal of Eastern Mediterranean Archaeology and Heritage Studies, vol. 5, nos. 3–4, A. Killebrew and S. Scham (eds.) Penn State University Press, pp. 364-388
McNulty R. & Wafer P. (1990)., Transnational Corporations and Tourism Issues, Tourism Management Volume 11, Issue 4 pp 291-295
McNulty (2014), Introduction to Cultural Heritage Tourism, Cultural Heritage Tourism, Partners for Livable Communities
Peleg S. (2017), The Interaction and Relationship between the Local Population of Historical Cities in Israel and the Development and Conservation Procedures that take place within them. Ph.D, University of Haifa
/conventions/rms/0900001680083746 [accessed 23 Apr. 2019]
ICOMOS - International Council on Monuments and Sites (1987), Charter for the Conservation of Historic Towns and Urban Areas, Washington. Available at:
https://www.icomos.org/charters/towns_e.pdf
[accessed 23 Apr. 2019]
Waterman S. (1969), Some aspects of the Urban Geography of Akko, Israel. Ph.D. Trinity College – University of Dublin.