A Good Life: Friendship, Art and Truth
---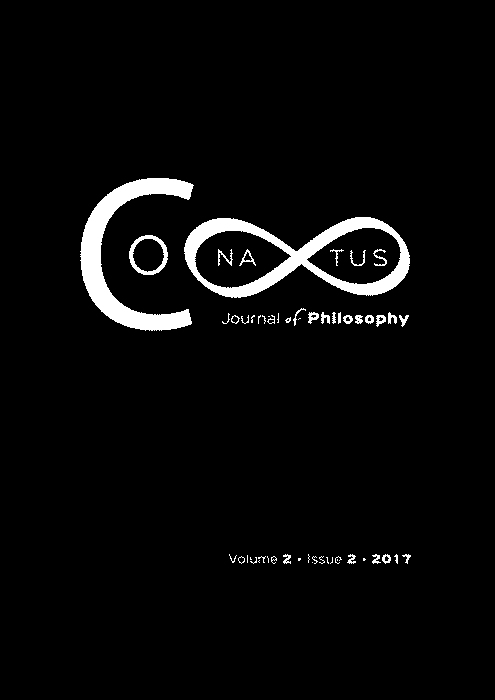 Published: Mar 16, 2018
Keywords:
Alexander Nehamas good life friendship morality art truth
Abstract
In September 2017 Alexander Nehamas kindly accepted our invitation to have a meeting in Athens in order to discuss several issues of philosophical interest; with his latest publication On Friendship (New York: Basic Books, 2016) as a starting point we soon moved over to a multitude of topics Nehamas has so far dealt with. The whole conversation spirals around the probably most challenging and demanding issue as far as practical philosophy is concerned – yet one every moral agent needs to provide an adequate answer to during his lifetime: Values. Do they exclusively belong to the domain of morality? Nehamas claims that "although moral values […] are important […], they are not the only values that determine whether a life is or is not worthwhile". This view inevitably shifts the focus from individual values - even fundamental ones such as friendship, art and truth- to the real issue: What is a good life, after all?
Article Details
How to Cite

Nehamas, A., Vertzagia, D., Georgakopoulou, T., Pavlidou, J., Plevridi, K., & Stamos, F. (2018). A Good Life: Friendship, Art and Truth. Conatus - Journal of Philosophy, 2(2), 115–121. https://doi.org/10.12681/conatus.15992
This work is licensed under a Creative Commons Attribution-NonCommercial 4.0 International License.
Authors who publish with this journal agree to the following terms:
Authors retain copyright and grant the journal right of first publication with the work simultaneously licensed under a Creative Commons Attribution Non-Commercial International License (CC BY-NC 4.0) that allows others to share the work with an acknowledgement of the work's authorship and initial publication in this journal.
Authors are able to enter into separate, additional contractual arrangements for the non-exclusive distribution of the journal's published version of the work (e.g. post it to an institutional repository or publish it in a book), with an acknowledgement of its initial publication in this journal.
Authors are permitted and encouraged to post their work online (preferably in institutional repositories or on their website) prior to and during the submission process, as it can lead to productive exchanges, as well as earlier and greater citation of published work.
Downloads
Download data is not yet available.
References
Nehamas, Alexander. On Friendship. New York: Basic Books, 2016.
Nehamas, Alexander. Only a Promise of Happiness: The Place of Beauty in a World of Art. Princeton: Princeton University Press, 2007.
Nehamas, Alexander. The Art of Living: Socratic Reflections from Plato to Foucault. Berkeley: University of California Press, 1998.